How to Attract Motorcyclists
By Larry Sexton, Guest Blogger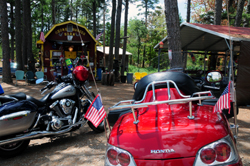 Harrison Convention & Visitors Bureau
I have had the honor and privilege to ride all across this beautiful country of ours, from the East coast to the West coast. I have been on many of the premier rides across this country, and the bottom line is there is no consistently better riding anywhere in the country than right here in Arkansas. We are considered the hidden gem, or motorcycling's best-kept secret. A secret that we want to let the entire motorcycling community in on. Shhhh … tell everyone Arkansas has fantastic motorcycle riding, the people are motorcycle friendly, the scenic views are breathtaking, there is not a straight road in the state, and the businesses actually want us there.
We are perfectly positioned to be one of the premier riding destinations in the country. The question is what can we as businesses here in Arkansas do to bring more motorcycle enthusiasts into our communities and make it mutually beneficial? It is no secret that motorcyclists like to be catered to just like any other group, but with us it is the little things that really matter. When I am on a road trip on my bike and my stomach lets me know that it is lunch time, I start to look for a place to satisfy my need for food. My bike is more than just a mode of transportation; it is almost like a family member, so naturally I don't want to park it a half mile away from the restaurant. I want it up close where I can keep an eye on it while I have my lunch, so if the restaurant has motorcycle parking, I am much more inclined to frequent that establishment.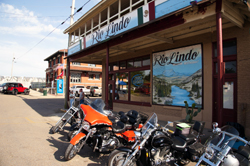 When it comes to hotels while traveling, I naturally look for motorcycle-friendly properties. This can be as simple as providing cloths to wipe down my bike, providing maps or riding guides, gas locations (including non-ethanol stations), or as elaborate as secured parking or a bike wash station. We are proud of our bikes, and we want them to look as good as possible.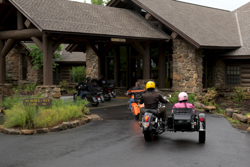 Motorcyclists are like everyone else: they like to take a break and absorb the local flavor and culture, and, yes, this does include shopping. Herein lies the issue; there is not room on a bike to pack that beautiful painting or that one-of-a-kind furniture piece. How can we turn this negative into a positive? The answer is quite simple – provide shipping to homes and display prominently that you do. This will entice motorcyclists into your establishment. Many of us avoid going into businesses simply because if we were to find that one-of-a-kind item, there is no way to transport it back home. Something so simple can change that perception.
Let's pull together and bring the motorcyclists to Arkansas by offering fantastic customer service, and doing the little things that make a difference.