Indian Rock House at Fairfield Bay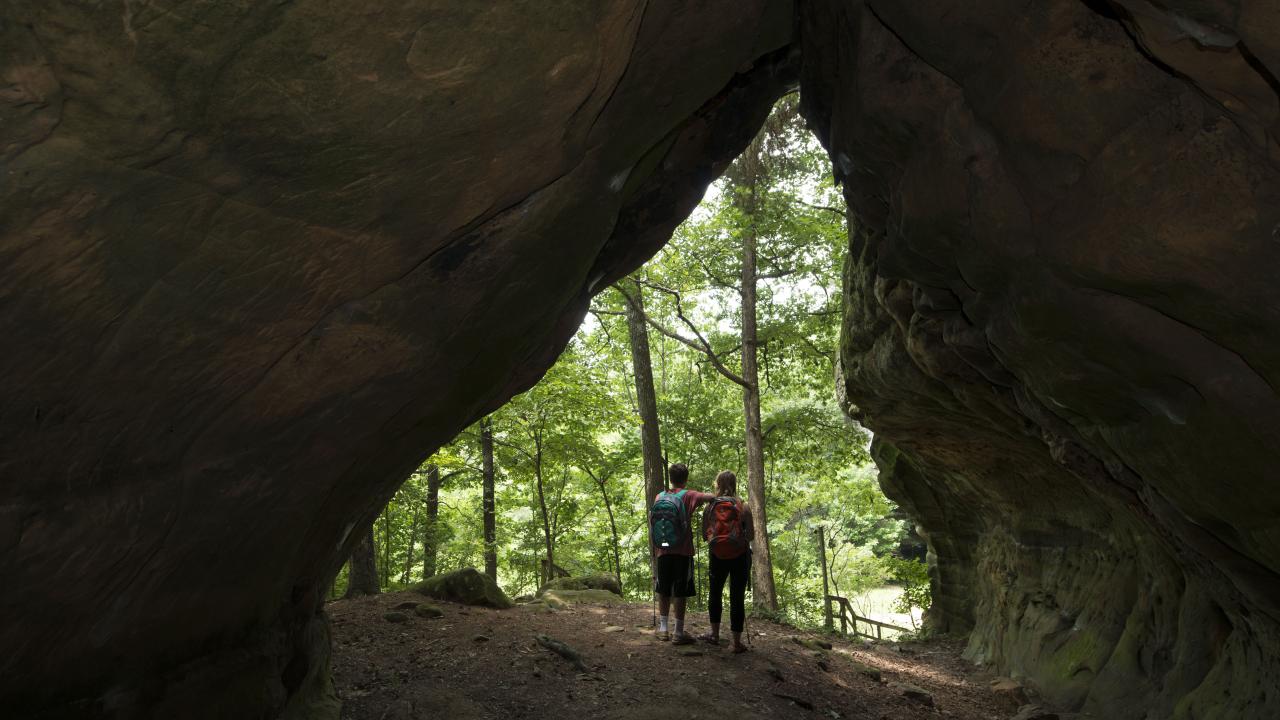 Centuries before Europeans arrived in America, natives were living in natural stone shelters in the Ozarks. Just think what it would have been like to live in a stone shelter during the winter. While Arkansas does usually have mild seasons in general, American Indians would have been glad for the firewood they could gather in the forest of the Ozarks.
One of these so-called "Indian Rock Houses" is located in Fairfield Bay on Greers Ferry Lake. A short trail winds its way to the shelter from the community's Log Cabin Museum. Winter is a great time for a hike and to get a better idea of what that experience might have been like. This historic cave formation contains several petroglyphs and outstanding rock formations. The ¾-mile-long trail is family friendly and begins on the left side of the Old Log Cabin (which is marked by signs). The path continues along the Indian Hills Golf Course, rising and returning along bluffs; scenery, boulders and caves.
The trail is off of Ark. 16.on 337 Snead Dr. For details, call 501-884-4899.