Iron Ranger Challenge helps mark Centennial of National Park Service
This year marks the Centennial of the National Park Service. It is a monumental year for the outdoors and one event to mark the year in the state includes the Iron Ranger Challenge.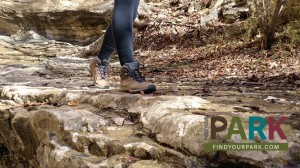 The challenge is a year-long, statewide collaborative program that encourages people to hike, bike, or paddle at least 100 miles in an Arkansas national park during the Centennial year.
Registering for the challenge is easy. You can sign up at ironranger2016ar.org and after you do so, you'll receive emails with details on events, training and activity tips. You'll also be able to keep track of your mileage via the site. The challenge gives one a target to not only enjoy the outdoors and stay fit, but also to see and travel the state.
Participating national park sites include Hot Springs National Park, Arkansas Post National Memorial in Gillett, the Buffalo National River (the first river in the country to land title as a national river), the Fort Smith National Historic Site, Little Rock Central High School, Pea Ridge National Military Park, and the President William Jefferson Clinton Birthplace Home National Historic Site in Hope.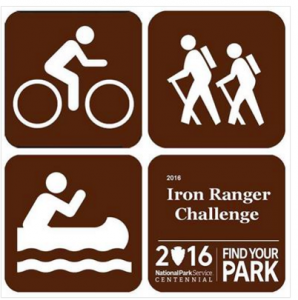 Up for the challenge?