January is Eagle Awareness Month in Arkansas
January is Eagle Awareness Month in The Natural State. Arkansas in the winter is a great time to watch for eagles and prime spots to see these majestic creatures include by large open waters such as lakes since fish are a primary source of food for these birds. Wintering eagles flock to the Ouachitas and Ozarks in the winter for favorable habitats. Many state parks here host special eagle watching programs and tours for those wanting to learn more or catch a glimpse of these beautiful birds in action in nature.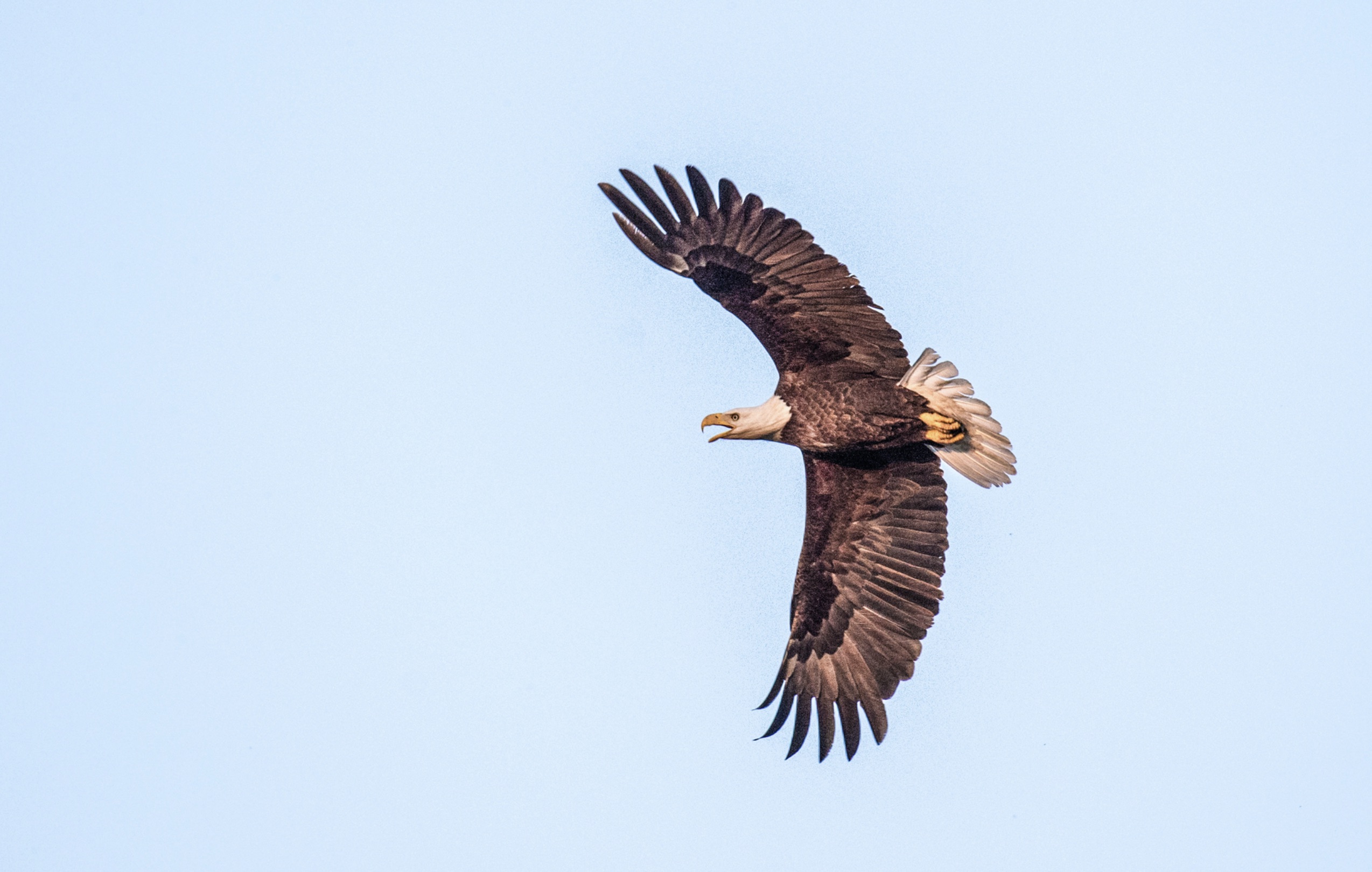 There are options to join a park interpreter for a guided eagle-watching tour on DeGray Lake via DeGray Lake Resort State Park in Bismarck. On these barge tours, a park interpreter leads you on a search for wintering bald eagles and other birds like ospreys, loons, and herons. It is suggested that you dress for winter weather and to remember that it is colder and windier on the lake than on land. Reservations can be made the day before at the marina.The park is also home to the annual Eagles Et Cetera event each year, which celebrates not only the eagle, but other fascinating birds of prey.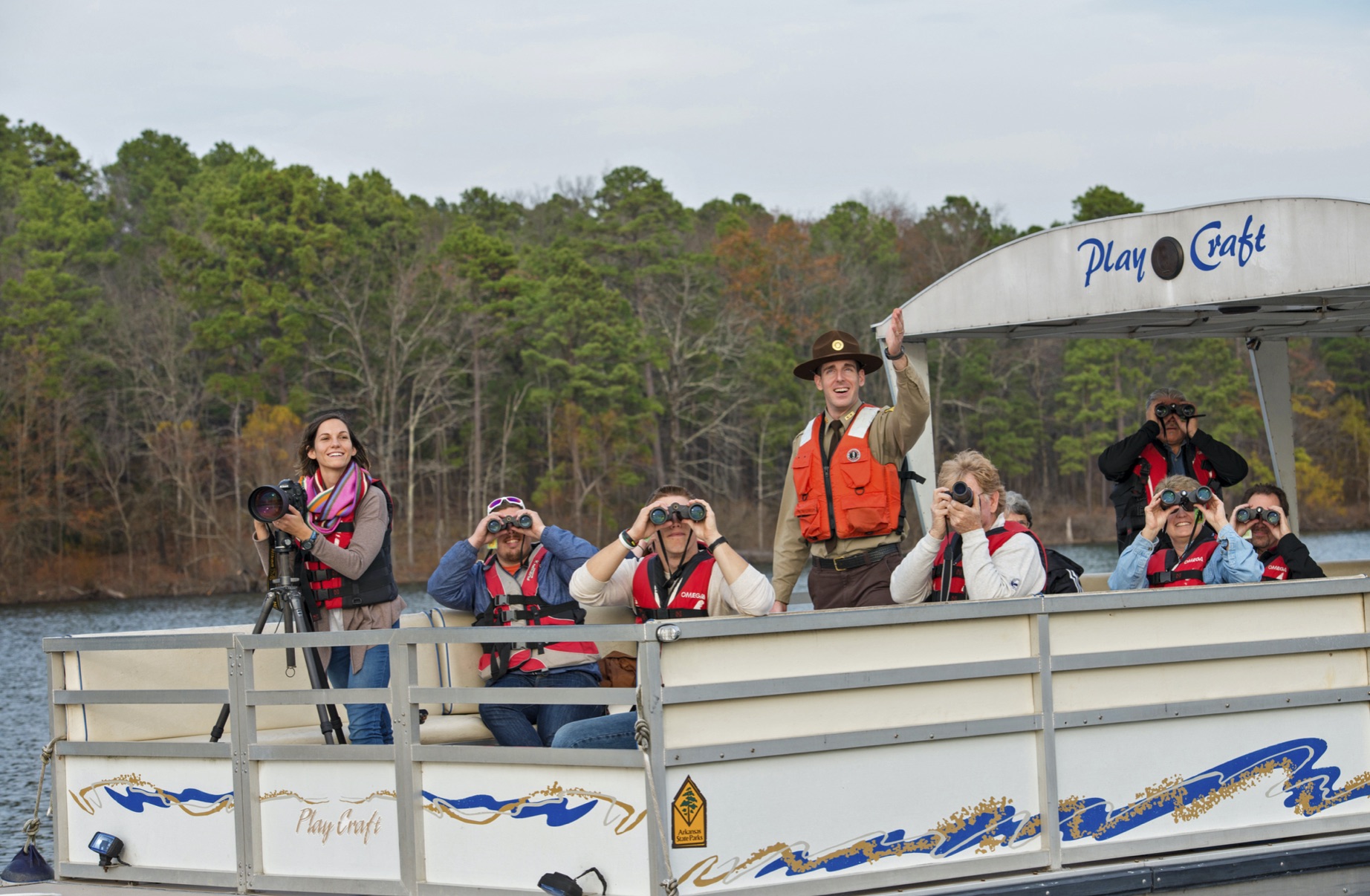 You can also join a park interpreter for a cruise on Lake Maumelle from the folks at Pinnacle Mountain State Park. During these excursions, you are on the lookout for both wintering bald eagles and other migratory waterfowl. 
Lake Ouachita provides prime habitat for wintering bald eagles and every year juvenile and mature birds can be seen among the trees along the shoreline or flying high above the lake during the winter eagle watching lake tours that Lake Ouachita State Park hosts. You can make reservations and purchase tickets at the visitor center.

During the winter months, bald eagles are also migratory residents of Lake Catherine and Lake Catherine State Park also has eagle watching options for you to explore. Other parks also host events and for a full list of Arkansas State Parks offering eagles watching programs or tours, visit ArkansasStateParks.com.