Jazz Eureka Set for Sept. 8-11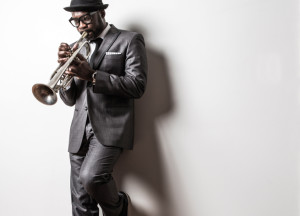 "Man, if you gotta ask you'll never know."
            Louis [Satchmo] Armstrong's reply when asked what jazz is
September in Eureka Springs brings the cool and unrestricted sounds of Jazz Eureka.
The fun starts Thursday, Sept. 8 with the Roaring 20s Jazz Lawn Party on the grounds of the 1886 Crescent Hotel and Spa. Dress in your best Jazz Age attire, or come as you are to see The Crescent City Combo play from 7 p.m. to 10 p.m.. Admission is $10 per person with tickets available at the door or online at ReserveEureka.com. Bring a lawn chair or blanket if you can.
On Friday, Sept. 9, Rodney Block Collective will play at 7 p.m. in Basin Spring Park, located in the center of downtown. Admission is free.
Music begins at noon on Saturday, Sept. 10 in Basin Spring Park with six hours of free performances that will include Matt & Gus Jazz Duo, Claudia Burson Trio, Calle Soul Band, and Justin Love.
Saturday's headliner is The Brubeck Brothers Quartet, an exciting jazz group featuring two members of one of America's most accomplished musical families. They play at 7:30 p.m. in The Aud, the city auditorium located downtown. Tickets are $30 per person and are available online at TheAud.org.
Sunday, Sept. 11 brings the annual Jazz Eureka Sunday Brunch in the Crystal Dining Room Restaurant of the 1886 Crescent Hotel from 10 a.m. to 1 p.m. with the jazz styling of Swing & A Miss. The cost is $24.95 per person. Reservations are recommended by calling 479-253-9652.
For more information on the weekend, visit JazzEureka.org or call 479-253-7333. Be sure to like the Jazz Eureka Facebook page for updates.