Jonquil Festival at Historic Washington State Park Celebrates 45 Years!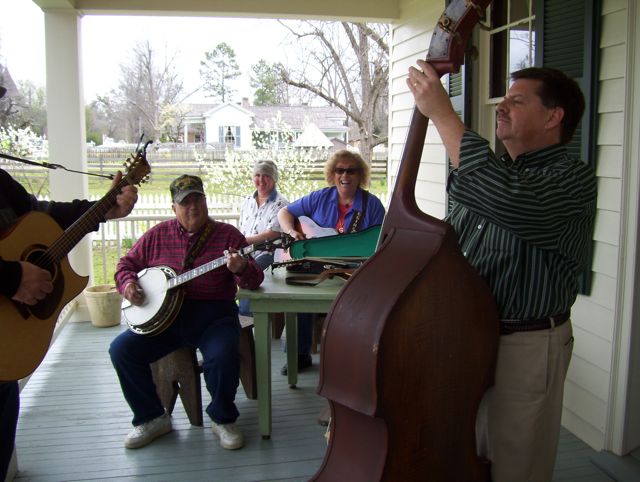 The arrival of jonquils signifies the arrival of Spring. There are many festivals around Arkansas that celebrate the flower including the 45th Annual Jonquil Festival this weekend ( March 15-17) at Historic Washington State Park in Washington.  Historic Washington will welcome craft vendors from the surrounding regions as well as plenty of live music to celebrate the occasion.
I  got a peek at the music lineup care of Patricia Thomas who works at the park and the Hempstead County Melody Boys will be providing bluegrass music to the festival mix all three days. There will also be a special performance by the Arkansas Symphony Orchestra String Quartet from 11-1 Friday on the front porch of Williams' Tavern Restaurant. New this year will be the entertainment groups Live Wire, Midnight Hurricanes, and the McWilliams family, and returning on Sunday will be the group Level Ground. Under the big tent on Friday from 11-1 will be Live Wire, followed by the McWilliams Family from 2-4.  Saturday is highlighted with Midnight Hurricanes performing from 11-1, followed by the McWilliams Family again.
Festival hours are Friday and Saturday 9 to 5 and Sunday 9 to 4. Park programming and tours will also be available at regular price. General Admission is free, with a $5 fee for parking. For more information call 870-983-2684 or visit their website at historicwashingtonstatepark.com.