Journey back in time on a historic Ford Tri-Motor airplane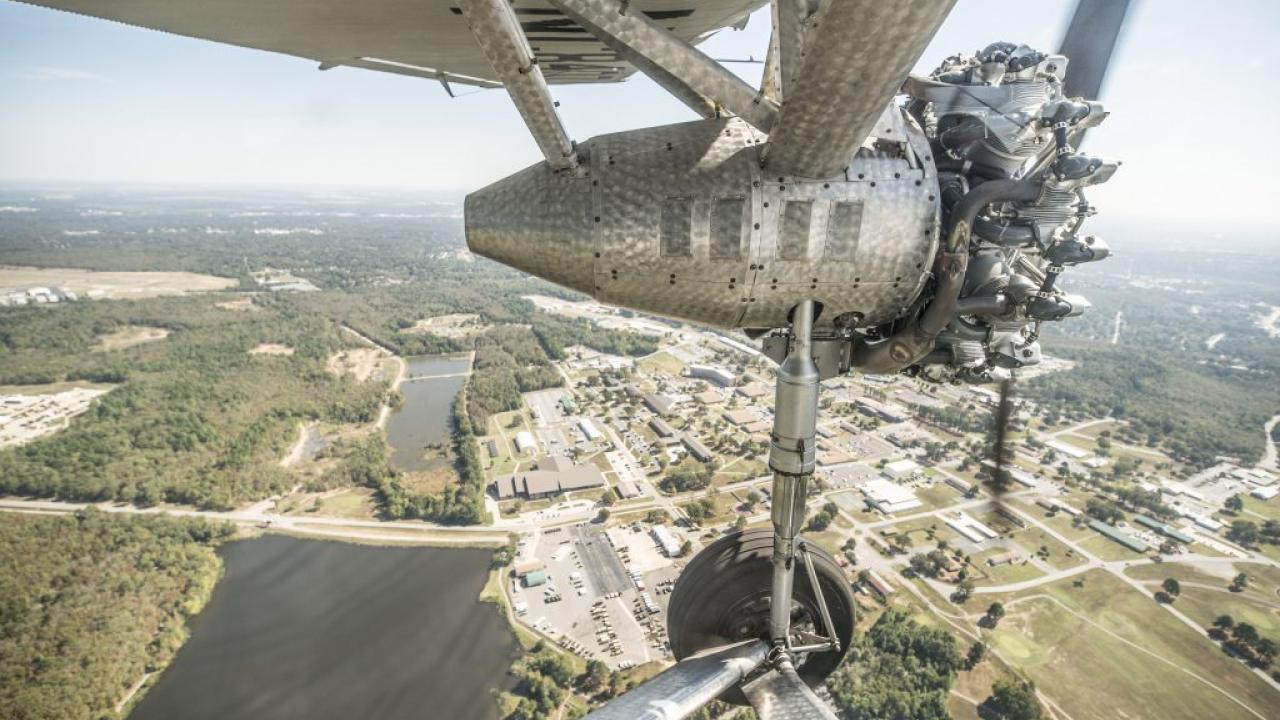 A fun temporary attraction landed in North Little Rock today: A 1929 Ford Tri-Motor airplane. One of the first all-metal, mass-produced airplanes ever to be manufactured, this restored ten-seater was one of 199 planes built by the Ford Motor Company between 1926 and 1933. The aircraft will offer brief passenger flights from the North Little Rock Municipal Airport through Sunday, October 15.
Affectionately known as the "Tin Goose," the Tri-Motor features three propellers (naturally) and a corrugated metal-clad exterior. The interior was considered quite luxurious in its day, featuring wood paneling and curtained windows. The model circling over North Little Rock this weekend is the 4-AT-E "NC8407" and is one of only a handful of Tri-Motors left in existence.
It took its first flight in August of 1929, and between then and now has been used for barnstorming, flown by the government of the Dominican Republic, and employed in crop-spraying. It also served as a setting for the Jerry Lewis film The Family Jewels. It's owned by the Experimental Aircraft Association, which conducts nationwide tours (like this one) with this and several other historic aircraft as a way to inspire and keep aloft enthusiasm for the spirit of aviation.
We were lucky enough to hitch a ride on this historic beauty. It was a surprisingly smooth flight for a plane that's nearly a hundred years old. The scenery was just breathtaking—how often do you get to see the Arkansas River and the capital city from a couple thousand feet? Check out a video of the flight below!