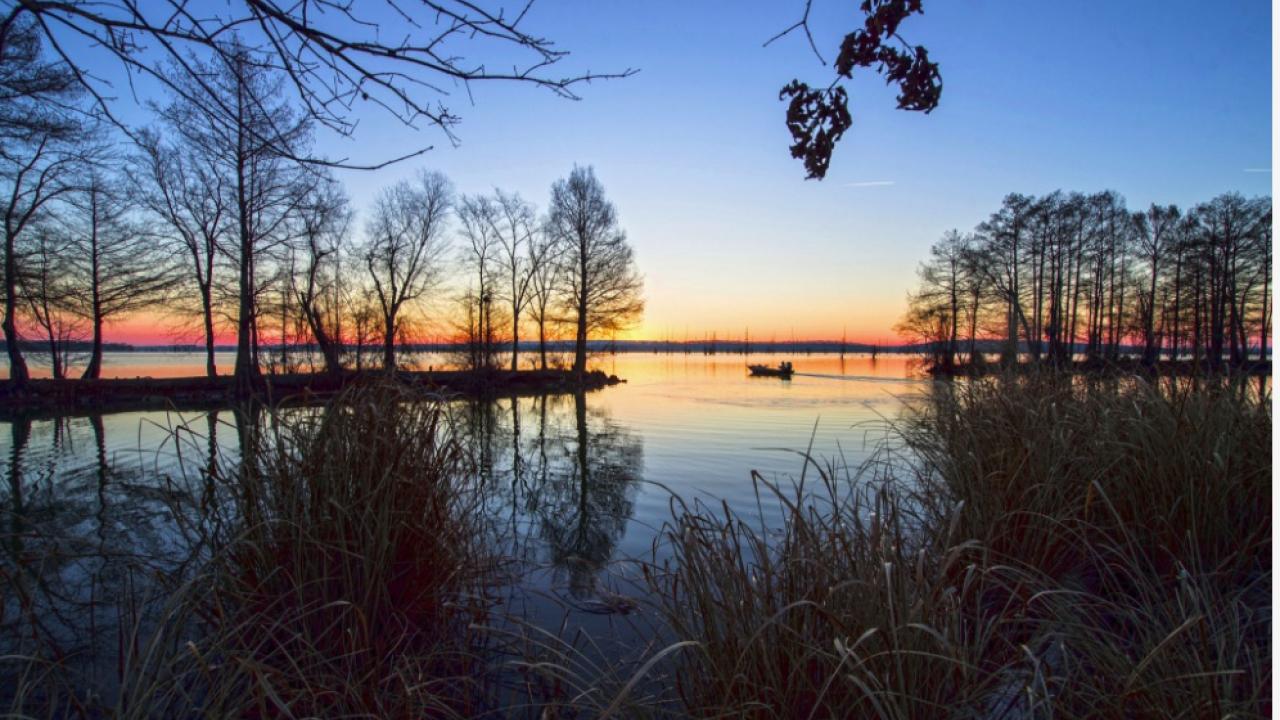 At 6,700 acres, Lake Conway is not only the largest man-made game and fish commission lake in the nation but also the largest lake ever constructed by a state wildlife agency. Due to its central location and size, it is a popular destination for anglers. There are boat ramps around the lake to launch from for either no charge or for a small fee. Handicapped-accessible fishing piers are also available.

According to the Arkansas Game and Fish Commission, the average depth of the lake is 4.5 feet, the maximum depth is 16 feet and the major sportfish found here include bluegill, crappie, redear sunfish, channel catfish, and largemouth bass. More details about the fishing on the lake can be found here:
Conway, which is known as the City of Colleges, also has more to explore. Beaverfork Lake Park in town has fishing too and is also home to the Springfield-Des Arc Bridge, which is the oldest bridge in Arkansas. You can also visit Cadron Settlement Park while in town, which is a National Historic Site due to its history as a French trading post. The 150- acre park has a boat launching ramp (on the Arkansas River), trails, a Cherokee Trail of Tears memorial and more. Nearby Toad Suck Park, which is located on the Arkansas River at Toad Suck Lock and Dam, provides further fishing opportunities with scenic views.