The Lakes of Hot Springs Village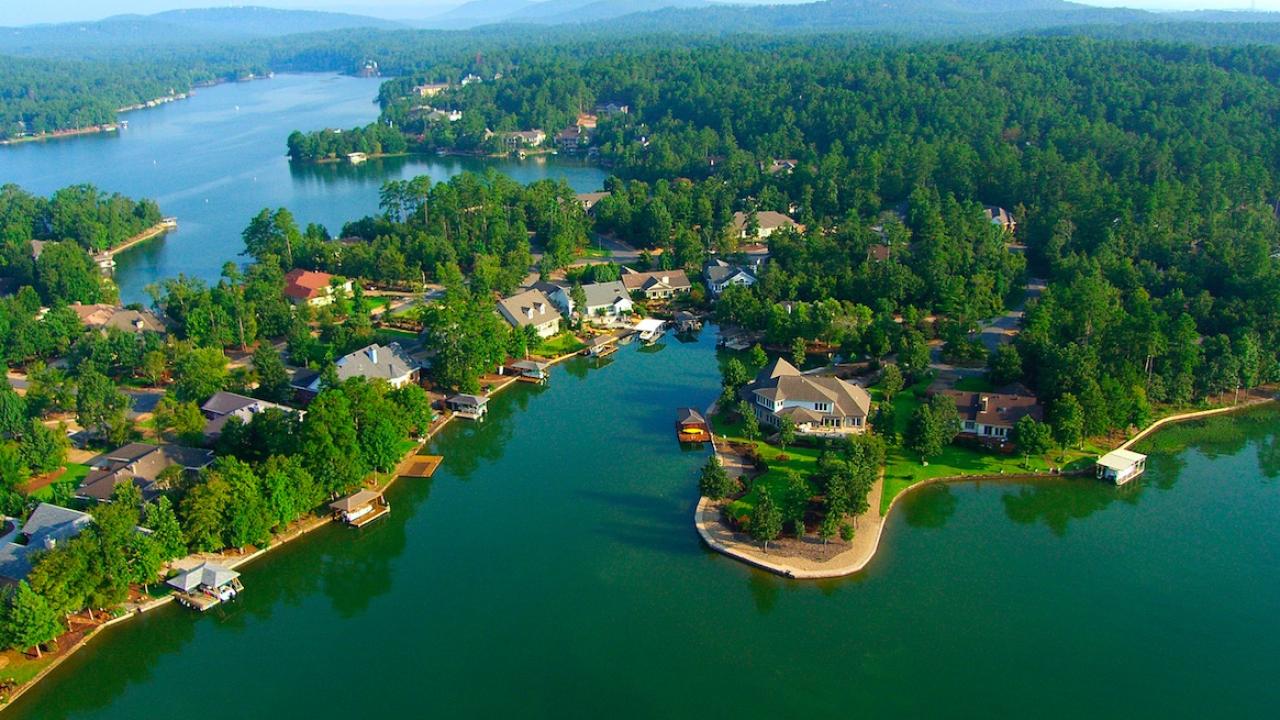 Hot Springs Village is located on a vast 26,000 acres in the picturesque foothills of the Ouachita Mountains.

The resort community, which is around 15 miles from Hot Springs, holds title to being the largest gated community in the nation.

If you are not a property owner there, there are outlets to enjoy access to the area as a guest. You are considered a sponsored guest if you are lodging in Hot Springs Village or if a property owner sponsors you in.

There are a range of recreational outlets for residents and visitors to take on including having access to 11 lakes (including a reservoir lake, there are 12 total), around 30 miles of trails, 9 golf courses, and over 500 miles of road to drive and explore. In other words, a prime outdoor destination. One aspect of Hot Springs Village that makes the destination stand out is having access to so many lakes in one community.

With 11 recreational lakes, a popular water activity one can take advantage of is lake kayaking. One can create a kayak adventure and hit 11 different bodies of water while here.
"You can hit lakes that are of some size where you have boat traffic and then you can go to the much smaller serene type lakes in neighborhoods and kayak those," said Charlie Brown, Lifestyle and Outdoor Recreation Manager at Hot Springs Village. "So you have a little bit of everything. You have access to paddle on any of the lakes and some have no boat traffic."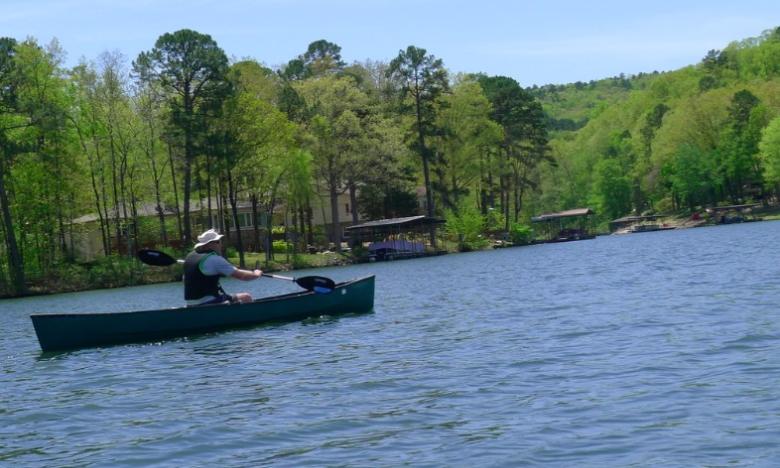 Additions to the paddling scene in the community include a new kayak launch point at Lake Coronado, which at around 360 acres is the second largest lake in Hot Springs Village.

While all of the lakes have paddling access, not all allow motorized access, making them prime spots for activities like kayak fishing too. The Arkansas Game & Fish Commission stocks the lakes with black bass, channel catfish, spotted bass, and more. Two full service marinas are also located at boat ramps on Lake Balboa, which at 950 acres is the biggest lake in Hot Springs Village, and Lake DeSoto, which is around 200 acres.

The base of operations for Basecamp, a popular outdoor recreation program, is located at Waypoint at DeSoto Marina on Lake DeSoto. The tiny marina was built in the late 1970s as a bait shop and was recently renovated. It now serves as a full service marina and meet up spot where one can get coffee or grab a bite to eat, rent a kayak, paddleboard or boat, find details on upcoming community events, and enjoy the view from a large outdoor deck that overlooks the 200-acre Lake DeSoto. The marina is also the active scene of events like live music and sunset kayak tours.
 
"Lake DeSoto is among the top four lakes here in popularity," said Brown. "It is unique because it is next to the resort of Las Lagos and is one of the four largest lakes here."

Visitors can also stay onsite via options such as timeshares available there. Residents also sometime put their homes on rental programs like VRBO and there are a couple of local companies that handle rental homes too.

"With all the lake opportunities we also have three beaches," said Brown. "Our largest is a sandy beach at Lake Balboa that has a swim platform." Other beaches can be found on Lake Cortez, which at around 245 acres is the third largest lake here, and Lake DeSoto.

Visitors also have access to use Basecamp. "This is our outdoor adventure group and we customize outdoor adventure trips," said Brown. "If people come in and they are not familiar with the area, we will lead a hike if they want to do that, we can customize a boat tour of any of the lakes, guided fish trips, that sort of thing."

One can get a sense of the extensive natural landscape of Hot Springs Village via the Gazebo Overlook, where one has a panoramic view of Lake Lago, mountain ranges, and Lake Balboa in the distance.

There is much to do within minutes of wherever one is staying in the community. The diverse multigenerational community is home to gathering spots like Grove Park, which hosts events such as live music and artisan markets, cultural performances at venues including Woodlands Auditorium, festivals throughout the year, sporting events like the annual Tri-the-Village sprint triathlon, and many clubs.

"What is a benefit here is that you have access to these 11 recreational lakes and you also have access to 30 miles of trails," said Brown. "With the trails, most of that is very conducive to mountain biking and trail running. Cedar Creek Trail is one of the most popular, it is one my favorites. There are three different loops and one of them goes around beautiful pools of water which are typically full all year. It is a beautiful serene trail that you can bike or walk on."
"For great lake kayaking, fishing, hiking, golfing and more don't miss visiting Hot Springs Village," added Brown. "It's also a great basecamp for other Ouachita region adventures close by."