Little Rock Central High School National Historic Site Celebrates National Park Service Centennial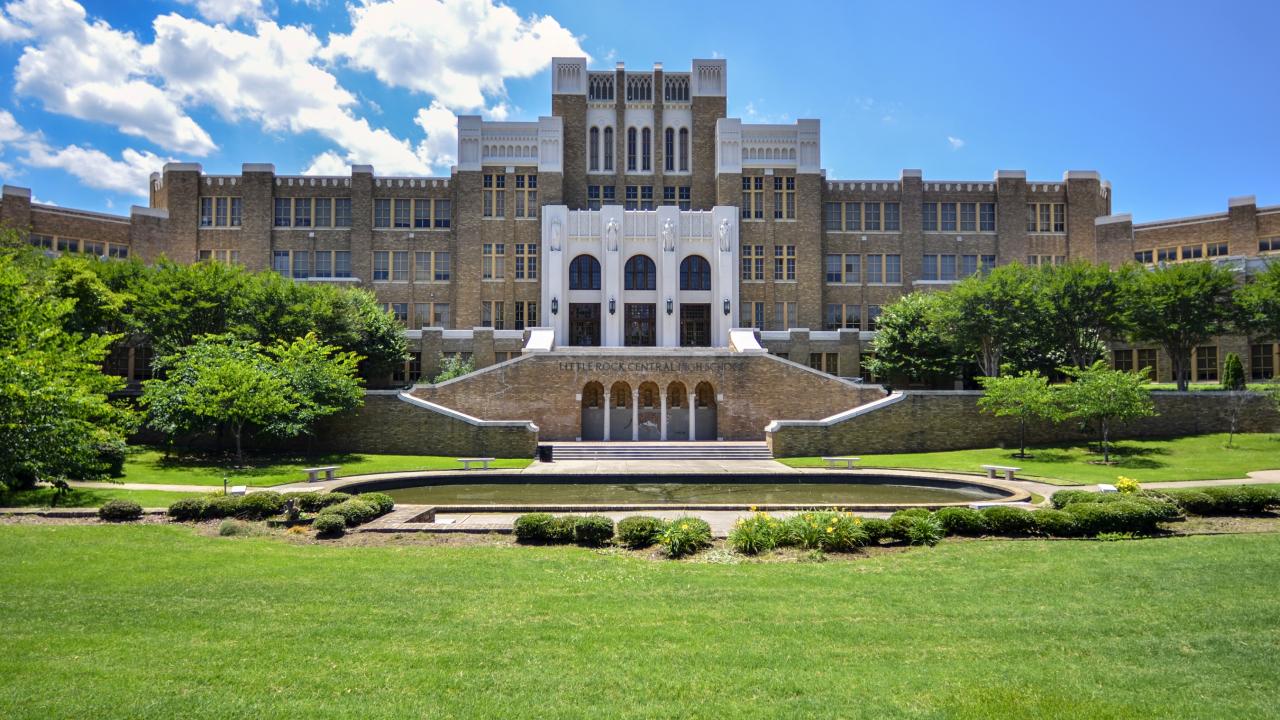 No matter how familiar you are with the story of Brown v. Board of Ed., the Little Rock desegregation crisis, or the events at Little Rock Central High School in and around 1957, there are some things you just have to experience off the page and in person to fully understand. And this year, during the centennial of the National Park Service, is the perfect time for a long visit to the Little Rock Central High School National Historic Site.
What began as a grass-roots effort by impassioned community members to create a museum honoring the history of Central High School, humbly housed in the restored Mobil station across the street from the school, became in 1998 the sixth of seven Arkansas properties of the National Park System, when President Bill Clinton designated the school a National Historic Site. Shortly thereafter, plans for a new visitor center were underway—plans that would take that grass-roots effort and dramatically expand its reach and impact.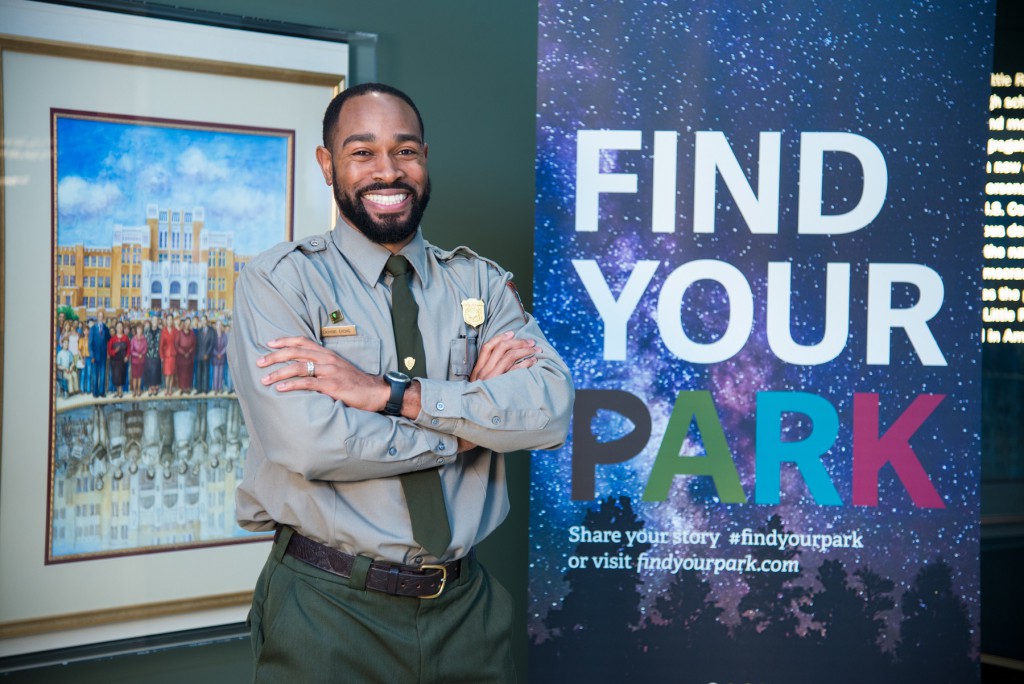 "Ever since we broke ground and built the historic site," said Enimini Ekong, chief of interpretation and education at the Little Rock Central High School National Historic Site, "the intent has been not to reflect on a dark past, but to educate the present generation on what it took for Little Rock to be as historic as it is, on how far it's come as a city and as a symbol of desegregation for the rest of the world. Because Little Rock Central High School and the 1957 crisis has been not just an American story, but an international one."
This fits with what National Park Service director Jonathan Jarvis sees as the evolving mission of the NPS moving into its second century. "I think we are broadening and deepening the telling of the American story," said Jarvis. "What we've been trying to do is to build relevancy within the places that we manage and the stories that we tell, to every American in the country and to their personal experience, whether they are a first-generation American citizen, a new immigrant, an urban dweller—we've got something that can relate directly to their experience."
The visitor center, which opened in September 2007 to coincide with the 50th anniversary of the crisis, tells the story of that particular experience through various mediums—interpretive panels, artifacts, news clippings, photographs, and original audio and video recordings. Visitors should plan to spend a good chunk of time parked in front of these small built-in screens holding old fashioned telephone handsets as speakers, because the center has hours upon hours of footage. It is as engrossing as it is at times painful to watch, taking viewers from the cacophony outside the school during the Little Rock Nine's attempted entries and through hallways and into classrooms once they gained entry. Ignore your peripheral vision, and you could almost be at home in your living room in 1957, watching Faubus or Eisenhower make history on your family's black-and-white television set.
If, while watching, you find yourself shaking your head in disbelief over how hard people fought to keep these few young people from attending high school, perhaps even allowing yourself to feel a little relief that it's all over with, the visitor center compels you to lean in and examine those feelings. "The site serves not only as a symbol for desegregation," said Ekong, "but an introspection into the human condition. A lot of people hear and read about this story and think that it's something that happened in a vacuum, something that could never happen again—as we sit through news broadcasts of kids being bullied and inequities in education. So the story becomes very relevant because we're trying to answer the same question they were trying to answer in 1957: How can the next generation have equal access to books, to education opportunities, to opportunity in general?"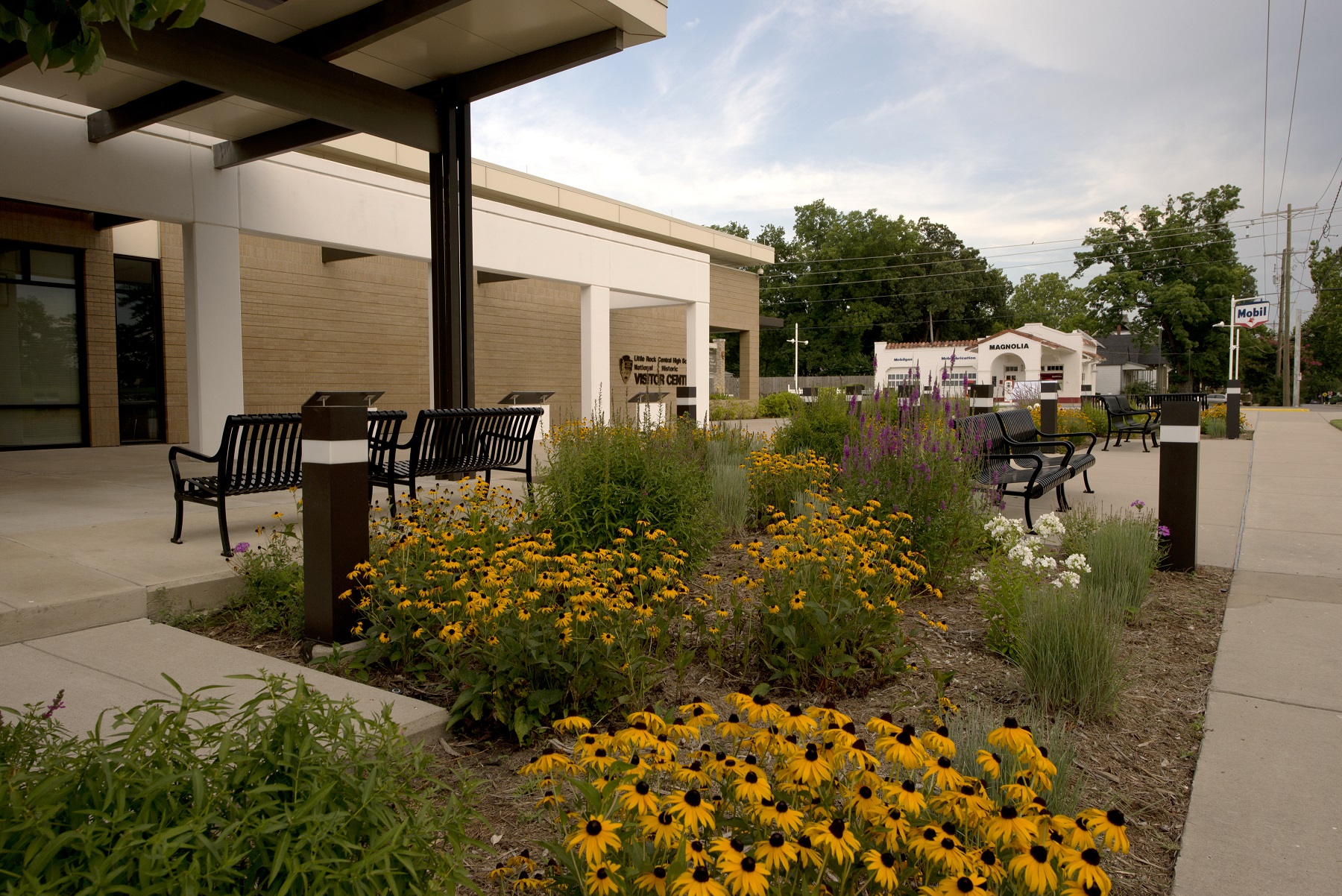 These are vital questions that we will likely be asking for a long time. And the site is here to help us ask them in several ways. In addition to the visitor center, which is free and open to the public daily year-round (excluding some holidays) park rangers give guided tours of the high school itself—the only functioning high school in the country that is located within a national historic site. (The local joke is that alumni can say they've graduated from a national park.) The site provides lesson plans and hosts professional development workshops and an annual Civil Rights Educator Institute. And this year, as part of the centennial of the National Park Service, the site is launching "Centennial Stories," an invitation for national and international sharing of desegregation stories, as a way of opening up a broader dialogue about desegregation.