LOViT 100K Debuts in Arkansas
February 22 marks the inaugural LOViT 100K endurance trail run.  Trail runners from across the region are signed on to take on the 62 mile race course that includes rocky, rolling hills and expansive views of Lake Ouachita.  The Lake Ouachita Vista Trail (LOViT) is a popular hiking and mountain biking trail near Mount Ida that winds along the southern shore of Lake Ouachita.
According to the race website, the 100K route will cover the current Lake Ouachita Vista Trail, with a few modifications. The start line will be at the Crystal Springs pavilion, 15 miles west of Hot Springs, and follow the trail to the west end (Denby Bay) before coming back to Crystal Springs and heading out to the east end (Brady Mountain Road) and back to the finish at Crystal Springs Pavilion.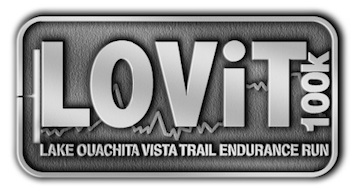 For the most part, the course is single track terrain with a tiny portion being forest service road. The single track sections are a mix of rough, rocky climbs and smooth pine bed trail. Of note, rocks and roots are a strong feature on this course and, depending on seasonal rainfall, multiple wet creek crossings too. Plans are also in the works to expand the 2015 event to include the 100 mile distance. When this happens, it will be the second such event (the Arkansas Traveler 100 is the first) in Arkansas. To learn more about the LOViT 100K visit runlovit.com.