Machine Gun Grotto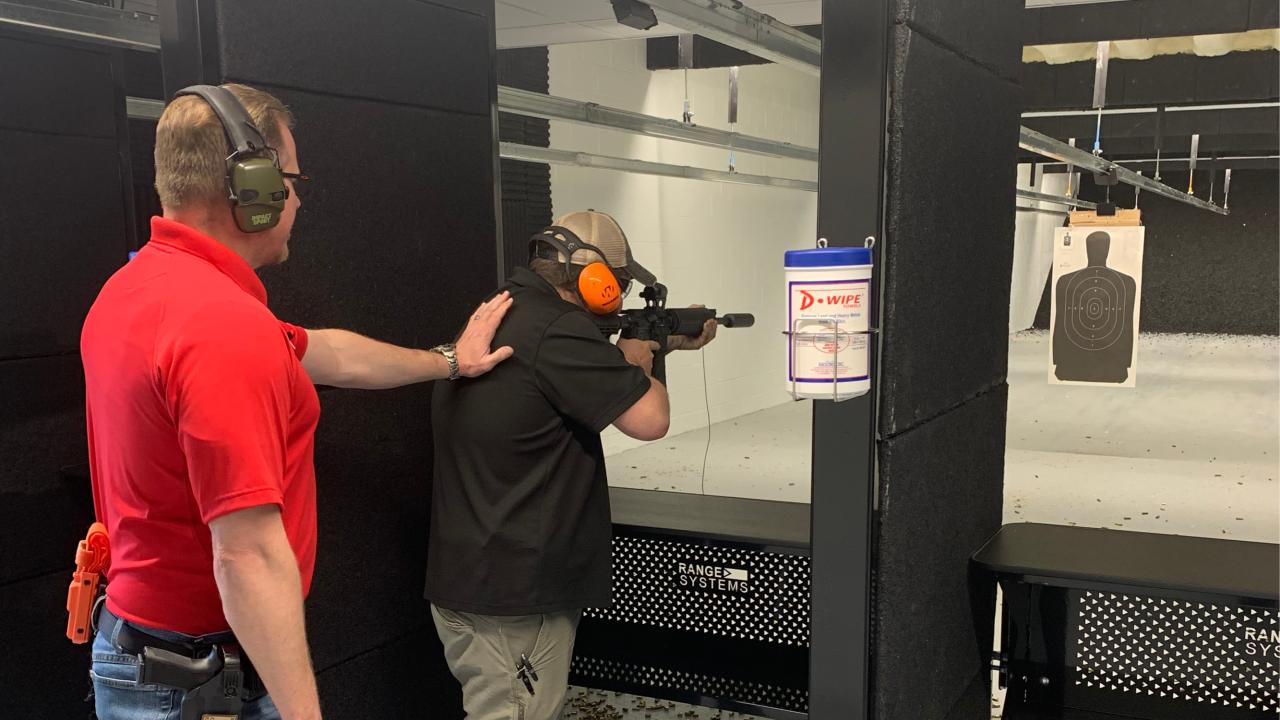 Feel the thrill
Patterned off the famous ranges in Las Vegas, Machine Gun Grotto is Hot Springs' only indoor firing range and the only place in Arkansas where you can choose from more than a dozen machine guns to rent! With a whopping 11 lanes, it is also one of the largest gun ranges in Arkansas.
Machine Gun Grotto's mission is for everyone to "be safe, have fun and learn if you want to." Whether it's your first time shooting or if you have been in the military for 10 years, you can come as you are to this unique range and have a blast. Machine Gun Grotto will cater to your experience level and make it possible for you and everyone around you to have fun.
Located one block off Central Avenue at 325 Olive Street, Machine Gun Grotto allows you to have a unique, high-end experience where you can shoot a $35,000 machine gun for the rental price of $75. Shoot the infamous 1928 Thompson Submachine Gun, a "gangster" gun more commonly known as the "Tommy Gun." Try out the M1A1 Thompson Submachine Gun used in WWII. Or if you are wanting to simply dip your toes into the machine gun world, start out with the popular and easier-to-handle Heckler & Koch MP5. No matter what you choose, when you're at Machine Gun Grotto, you're sure to leave smiling from ear to ear.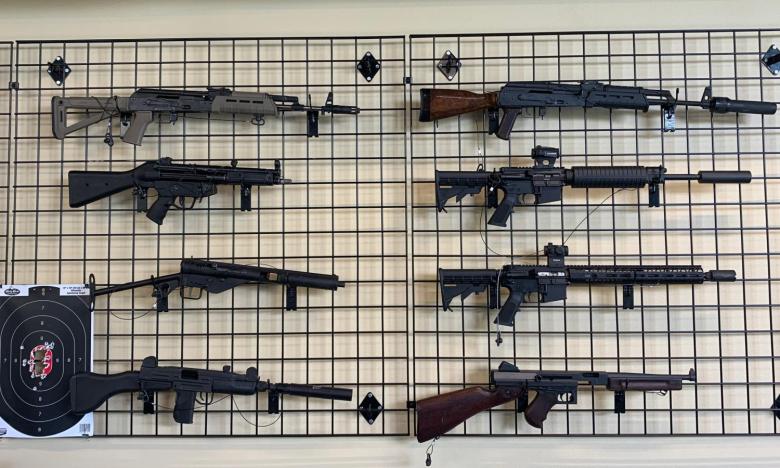 Come as you are
The stellar staff is known to go above and beyond to create a welcoming environment that produces the best possible experience. The online reviews alone tell you all you need to know, because every single one is a five-star review. Machine Gun Grotto is continually praised for its friendly staff, encouraging environment and one-of-a-kind experience that leaves every visitor feeling over the moon and excited to return. People have even come from eight different countries to shoot at Machine Gun Grotto!
Have the best experience
Machine Gun Grotto is here to cater to groups of any size, from private instruction to large gatherings of friends. All you need to decide is what kind of experience you want to have. Come in and shoot with other friendly visitors who are firing within the same selection of guns as yourself. (If you are new to shooting, they won't put you in a bay with someone firing off the largest machine gun offered.) Come with a large group of friends and have the entire bay to yourself. They will accommodate anything from bachelor and Christmas parties to team building events and family reunions. Or if you want a more personal experience, take a one-hour private lesson with one-on-one instruction from a Range Safety Officer. There are even a variety of classes offered each month if you wish to learn even more. Machine Gun Grotto is thrilled to make your experience the best one possible.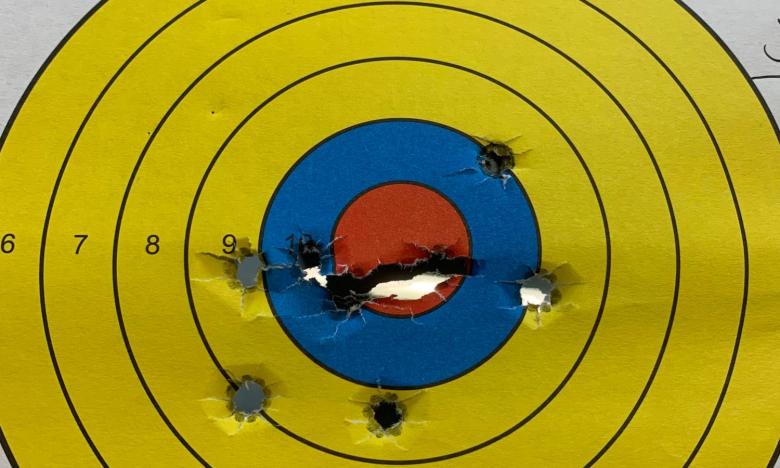 Ready to go full auto at the Grotto?
Choose your paper target, put on your protective ear and eye gear, then head into one of two bays named after some of the famous gangsters that used to frequent Hot Springs – Al Capone and Bugsy Siegel.
In your assigned bay, a professional and friendly Range Safety Officer will be there to make sure everyone stays safe and has a good time. And if you are new, they will go out of their way to educate and guide you every step of the way. From offering personal instruction to answering any questions you may have, the Range Safety Officer will show you exactly how to get into position, how to grasp the gun and how to line up your shot. It is pretty much impossible to not feel comfortable when working with a staff that has been praised from around the world for being knowledgeable, respectful and enthusiastic about everyone having a good time.
That means there is no need to feel intimidated. The Range Safety Officers will work with you until you're smiling and having fun. So go at your own pace. Unload a full magazine in one go or take it slow. Either way, after firing off a few shots and hitting the target, you will start to feel that giddiness and rush of endorphins. Soon enough, a smile will start to take over your face and you will be asking for another magazine or a bigger gun just so you can do it all over again.
And before you head home to tell all your friends that you got to shoot a machine gun, head upstairs to Mountain Valley Armory, a firearms retailer owned by Machine Gun Grotto. Here you can shop around for pre-owned and new firearms, ammunition and anything else you might need to grow your collection and use for your next visit. That's right, at Machine Gun Grotto, you can even bring your own firearms and ammunition!
So, if you want your heart to pound a little faster, a visit to Machine Gun Grotto is a must. It will definitely be the highlight of your Hot Springs trip.
For more information, visit Machine Gun Grotto's Facebook page or call them at 501-701-4373.