MAKE A SPLASH INTO THE TRI-PEAKS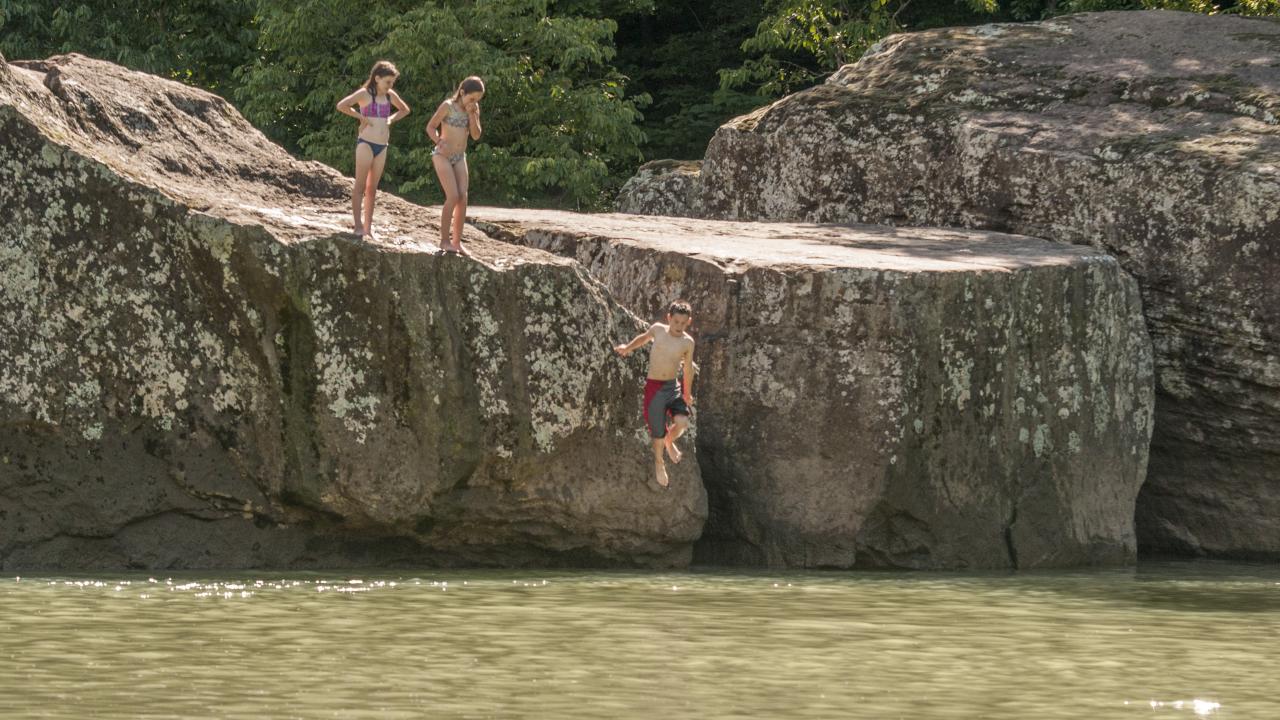 It's time for the perfect river or lake day! Nestled between the Ouachita and Ozark mountain ranges, the Tri-Peaks region of the Arkansas River Valley is home to more than just the iconic mountains that give it its name: Petit Jean Mountain, Mount Nebo and Mount Magazine. The Tri-Peaks region is also the state's central destination for world-class fishing, kayaking, canoeing and swimming.
Whether you seek a solo boating adventure for a quiet day on the lake or crave a family getaway to a river swimming hole, the Tri-Peaks has a spot for you and your water shoes.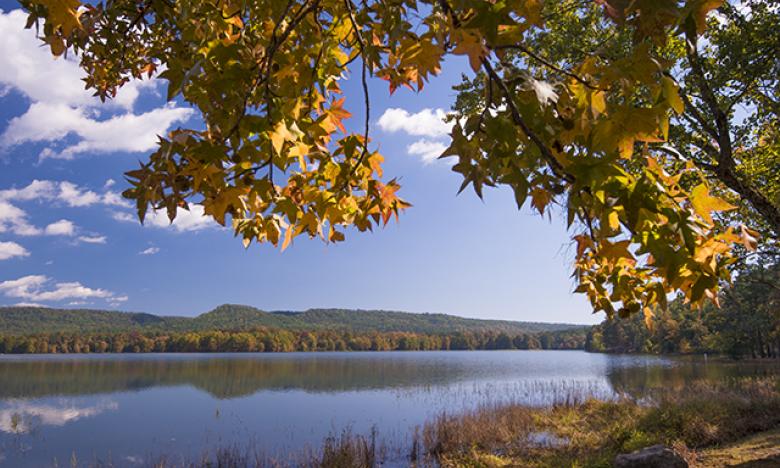 LAKE DAY EVERY DAY
Lake Dardanelle State Park borders the largest lake in the Tri-Peaks region – Lake Dardanelle. A prominent fishing tournament site and arguably the best largemouth bass fishing in Arkansas, Lake Dardanelle is an angler's paradise with bass, striper, crappie, catfish and sunfish. Features include multiple access points, picnic areas, campsites and even bald eagle boat tours!
You can find Lake Bailey secluded on top of Petit Jean State Park away from the rush of city life. Unwind on the docks, hop in a pedal boat or canoe, or wait for the catfish to come nibbling at this annually stocked lake. At night, kick back at one of the park's yurts positioned along the shore and roast some smores until the stars come out and shine across the water.
Best known for "slab" crappie fishing, Nimrod Lake is Arkansas's oldest lake created by the U.S. Army Corps of Engineers. So, take your boat or kayak and wind through cypress trees as turtles plop into the water and great blue herons fly overhead.
Cove Lake rests at the base of Mount Magazine State Park and is a picturesque location for swimming, boating, camping and fishing. Surrounded by a forest of oak and hickory trees that reflect vibrant colors across the lake during the summer and fall, Cove Lake will do nothing but drift you into relaxation.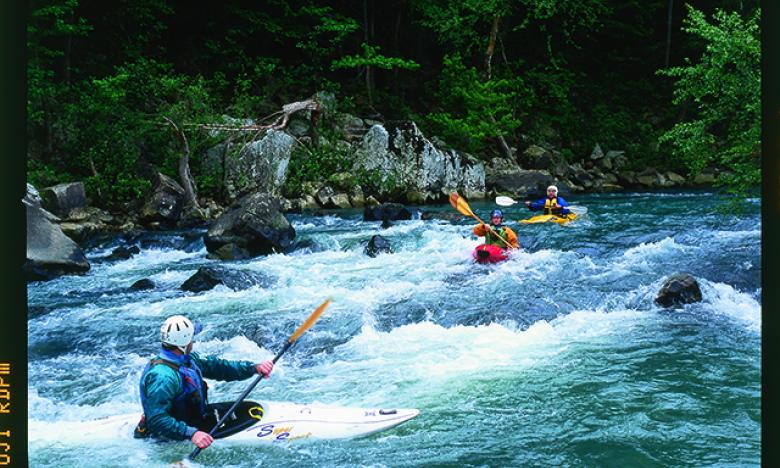 SEE YOU ON THE RIVER
The Arkansas River is a boundless fishery with bass, crappie, catfish, striper and bream. Hop on a speedboat, sailboat or jet ski and set off on Arkansas's largest river with several parks, marinas and sand bars to lounge on along the way.
Get away to where the water is always the right temperature at the Mulberry River. The Mulberry is frequently noted for its pristine waters and tranquil banks adorned with lush overhanging trees that provide a secluded escape for swimming and river camping. And with 20+ significant Class I to III rapids along the way, this river is a must for kayaking and rafting.
With sandstone bluffs, waterfalls, still pools and Class I to III rapids, the jaw-dropping teal-colored water of Big Piney Creek is for visitors of all ages. Whether you like to go tubing, jumping from massive rock slabs or simply slowing down and people-watching in a hammock along the shore, make sure to check out this local favorite.
DIVE IN AND FLOAT ON
The only question now is: which lake or river will you jump into first? But no matter which you choose, grab your fishing pole, roll up a towel, pack the paddles and get ready to dive in and float on through Arkansas's River Valley Tri-Peaks Region.