Mother Nature's message to the stressed out
After fishing for two days, eating great food, socializing with friends, hiking, and enjoying my roomy two-bedroom cottage at Gaston's White River Resort in Lakeview, it was time to head home. I was spending the last couple of hours trying to write an article in the inspiring setting from a picnic table on the bank of the river. I was also stalling the start of my drive home. As one of my fishing partners that week put it, "It's like being at summer camp and never wanting to leave."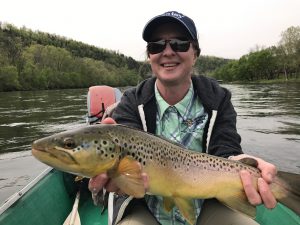 I closed my laptop and gazed out at the White River flowing by in front of me. Ducks landed. A blue heron flew by. Two kayakers in bright yellow boats floated downstream. A johnboat carrying a guide and two anglers motored upstream in search of trout.
My mind began to spin with thoughts of the work I need to accomplish, family needs, and all those other pressures the brain is good at throwing at you all at once. I felt the stress rising. Then I turned my attention from inside my head to the scene in front of me.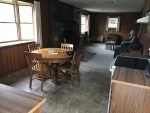 I took a deep breath as I watched the river sparkling in the sunlight and felt the breeze on my face. "Be at peace," I thought. "Don't make things so hard. Just live life." It was such a simple message that this magical place was sending me.
Packing up my fishing rod and other belongings, I headed home. When I saw a good-sized puddle on a dirt road where the highway crosses Crooked Creek, I whipped my Jeep onto it for a nice splash and spray of mud. I climbed a steep hill, and found heavy wet ruts that required four-wheel drive. I wasn't there long, but long enough.
I grinned all the way back home. Now, here I am at my desk with all the normal daily pressures of life and work upon me once again. But now when I feel that stress, I take a deep breath and see and hear the White River feeding my soul.
Writing feels great today. I am living life and appreciating all it has to offer.
Now go find your outdoor magic. Be at peace. Enjoy life – work and play.