Motorcycling Safety First Before Taking to the Road
Have you finally decided to get yourself a motorcycle? Congratulations! Now you need to learn everything you can about riding so you can enjoy safe excursions throughout The Natural State. ABATE of Arkansas (Arkansas Bikers Aiming Towards Education) is sponsoring a basic rider course, April 18-19 in Little Rock.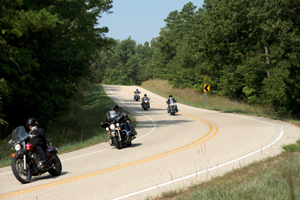 Basic entry level skills will be offered to assist novice bikers develop and practice mental and motor abilities needed for safe street operation. Classroom and on-motorcycle instruction is a part of the course. The bike teaching portion will be in a traffic-free environment. Motorcycles will be provided.
All students must wear this protective clothing in order to participate in the riding: Department of Transportation standard helmet and eye protection, long non-flare jeans or equivalent or stronger material; over the ankle foot ware, long sleeved shirt or jacket, and full-fingered gloves, preferably leather.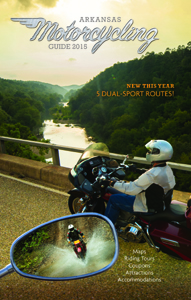 Complete rules, prices and registration form are available online. The event takes place next to Rodney's Cycle House (9110 Interstate 30), behind Scimitar Temple, located a 1 Scimitar Circle.
Now that you've learned how to be safe, get a copy of the Arkansas Motorcycling Guide and hit the road. It's calling you!