Mount Magazine and Wine Country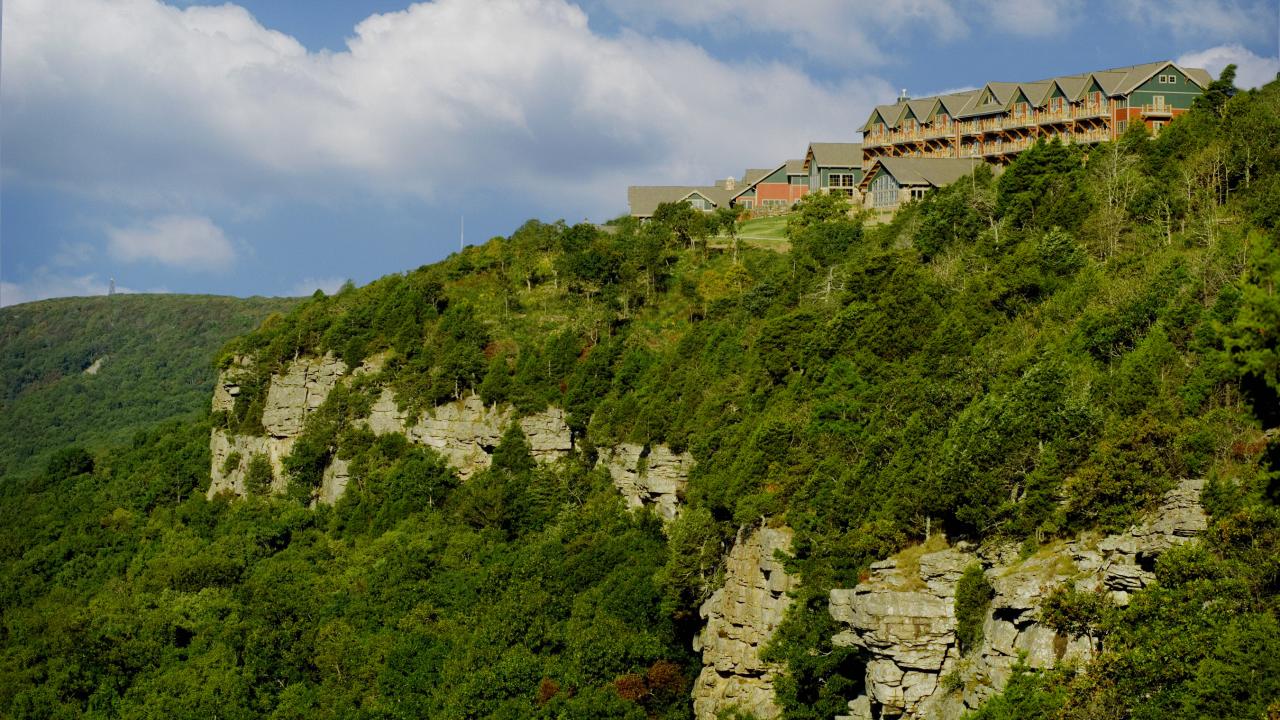 Well girls, it doesn't get much better than this -- a room with a view, indoor pool, restaurant, hiking paths and wine country. Use Mount Magazine State Park as your home base while you enjoy the great outdoors, shopping and wineries.
Day 1
Mount Magazine - Towering over Arkansas Wine Country, Mount Magazine is the state's highest peak at 2,753 feet above sea level. The state park located at the top of the mountain has long been a popular respite for campers, hikers and horseback riders. Now the exquisite lodge and cabins lure even more people. The Lodge at Mount Magazine, the park's resort lodge, comprises 60 guest rooms, the Skycrest Restaurant, a conference center, a business center, an indoor heated swimming pool, a fitness center, and a game room. Set on the mountain's south bluff, the lodge offers breathtaking views of the Petit Jean River Valley and distant Blue Mountain Lake. Forty-three guest rooms have balconies and 17 feature spa tubs. Thirteen fully-equipped cabins with deck hot tubs share the same bluff and panoramic view.
Shopping – Don't underestimate the small town shopping opportunities available at the base of the mountain in towns like Booneville and Paris. You'll find antiques and small boutiques, and even the parent company of the Warren's shoe chain.
Wine Country - Three  wineries – Post Winery,  Mount Bethel Winery, and Chateau Aux Arc – operate in Altus. Close-by you'll find Wiederkehr Wine Cellars and Vineyards and Neumeier Winery in Wiederkehr Villate. Cowie Wine Cellars operates in nearby Paris. Each offers tours and tasting rooms. Some offer extra amenities such as a gift shop, a restaurant, an RV park, or a bed and breakfast inn. Cowie also preserves the viticultural past of The Natural State with its Arkansas Historic Wine Museum filled with winemaking artifacts and biographical histories of winemakers. It is the only wine museum in the nation dedicated to the wine history of a state.
You can take a self-guided tour, or even better, let someone else drive. Mount Magazine State Park offers a tour of wine country. So, jump in the van and enjoy yourself while someone else shows you the sights and sounds.