Mountain Bikers' Beer Guide to Northwest Arkansas
Mountain biking enthusiasts are known for enjoying a nice foamy brew after an exhilarating ride and Northwest Arkansas will not disappoint when it comes to craft beer offerings. Whether you're in town this week for the sold-out International Mountain Bicycling Association World Summit (Nov. 10-12) in Bentonville or you're coming to ride after the hundreds of IMBA folks are off the awesome trails, here's a list of all the craft beer joints that will reward your hard ride.
Many can be reached by bike trail, others are just off the trails but you can still ride to them, and a few you'll want to drive to.
Bentonville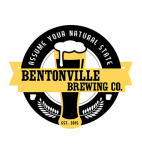 A production craft micro-brewery in the industrial part of town, it wants to transform typical light-lager beer drinkers–and non-beer drinkers–into craft beer enthusiasts. Tasting room; plus its core brews and specialty beers are available in bars and restaurants throughout Benton and Washington counties.
479-464-0150 • 1000 SE 5th St, Suite A • Bentonvillebrewing.com

Bentonville's oldest brewery is crafting local, quality ales for its community and trails. It's at the hub of Bentonville; right on the bike trail in the heart of the newly rezoned art district.
479-268-6648 • 410 SW A Street •Bikerackbrewing.com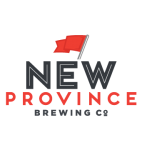 At New Province, brewing isn't simply a craft, it's an obsession. The owners believe brewing is a delicate blend of art and science and the process is as important as the pour.
479-246-0479 • 1310 W. Hudson • Newprovincebrewing.com
Rogers
Production brewery with nearly all of the equipment made in the U.S.A. OBC beers also available throughout NWA on draft and in cans. Tasting room open 7 days a week.
479-636-BEER (2337) • 1700 S. 1st St. • OzarkBeerCompany.com
Springdale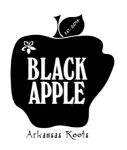 Okay, this isn't beer. But since hard cider is all the rage these days, you might want to check this out too. Hand-crafted hard cider is now available in downtown Springdale at Arkansas's first cidery. The cidery is located in downtown Springdale, very close to the Northwest Arkansas Razorback Greenway.
479-751-0337 • 321 E. Emma Ave. •Blackapplecrossing.com
Core Brewing and Distilling Company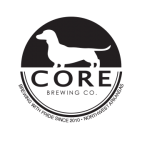 Offers wide variety of premium crafted beers including Arkansas Red and Toasted Coconut. Tours available on Saturdays at 12:30, 2 and 3:30 p.m. In addition to the main facility, Core Public Houses in NWA are located in Downtown Springdale, Downtown Bentonville, West Fayetteville, Rogers, and Har-Ber in West Springdale. Core Pubs are laid-back decompression zones where you can grab a pint, watch a game, and fill up a growler. Core has nine year-round styles and multiple seasonals to choose from to meet your craft beer needs.
479-372-4300 • 2470 Lowell Rd. • CoreBeer.com
Fayetteville
10-barrel brewing system producing new options of local beer, primarily ales; 200- to 250-seat restaurant serving lunch and dinner. Outdoor patio. Private room for up to 50. Located ride beside the Razorback Regional Greenway.
479-287-4344 • 1550 E. Zion Rd. • Appleblossombrewing.com
A 3-barrel brew house owned and operated by three University of Arkansas graduates who love Fayetteville and the craft beer industry. Since opening its doors in April 2015 they've been dedicated to providing Fayetteville with quality brews and a friendly environment. Located just off the Razorback Regional Greenway. Open 7 days a week.
479-935-3752 • 701 W North St. • Columbushousebrewery.com
Formed in 2012, its goal is to provide quality ales to all Arkansans. Thename comes from a favorite fossil laden cove nestled on the shores of Beaver Lake, located in the rolling Ozark mountains. Find Fossil Cove brews on tap at establishments across NWA or stop by its Tasting Room in Fayetteville to experience year round, seasonal, and experimental offerings.
479-445-6050 • 1946 N. Birch Ave. • Fossilcovebrewing.com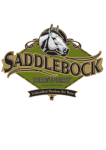 State-of-the-art, environmentally conscious brewery on farmland on the shores of the scenic White River. Committed to brewing fine, European-style beers with best ingredients brewed with care in small batches. No artificial ingredients or preservatives. 18 beers on tap plus serves full meals from its restaurant. Raises its own Angus beef from its beer grain.
479-419-9969 • 18244 Habberton Rd. • Saddlebock.com
On the historic downtown square, not far from the Razorback Regional Greenway. Enjoy a wide selection of top notch beers or take a growler home with you. Also serves some of the best pizza in town.
479-442-9090 • 21 W. Mountain St. • Facebook.com/tinytimspizza
Fayetteville Ale Trail
Arkansas's first craft beer tasting adventure, this self-guided beer tour lets visitors experience the award-winning craft beer culture of the Ozarks. Pick up an ale trail passport and have it stamped at each brewery to receive commemorative bottle opener. More than eight 10 breweries on the tour. Visit the website for profiles and passport information.
Experience the booming craft beer scene of Northwest Arkansas in style when you hop aboard a classic 1970 Volkswagen Van. Get behind-the-scenes access to the area's best local breweries. See the brewing process, taste multiple craft beers (many only available on-site), and enjoy the company of your friends and other beer enthusiasts. Wine and culinary tours also available. Public and private tours offered. HogsheadTours.com