Museum of Native American History Debuts Ferrell Collection
Jim Ferrell of Kansas and his family have donated Texas flint artifacts for the permanent collection of the Museum of Native American History in Bentonville. The collection goes on display starting Friday, Oct. 7 in conjunction with the museum's Fall Weekend Celebration.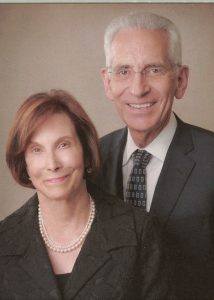 These artifacts were previously from the famous Wallace Culpepper collection in Texas. The forms range from large corner-tanged knives to exotic flint effigies and some of them date to the Paleo Time period, over 11,000 years old.
The Museum of Native American History interviewed Ferrell on the history and personal importance of these artifacts and the donation to museum. Read the interview below.
Where were you born and raised?
I was born and raised in the small northeast Kansas town of Atchison where my family had moved after the Great Depression. They had been farming west of the tiny farming community of Valley Falls, Kansas
Did that have an influence on your collection?
As a kid I was enamored with American Indian lore and always hoped I would find an arrowhead in the countryside.  In fact I dreamed of being an archaeologist but my father explained there was no money in that so I pursued other things.  Did I find one? Yes, in a stream bed while hunting rabbits.  I still remember that day.
Was there a specific moment or person in your life that inspired you to connect with history and artifacts?
 I have always been fascinated with history and still read all periods and travel to visit sites.
What is the history of Ferrell Collection?
 It started with one arrowhead my youngest daughter found in a creek behind our house.  Eventually the Culpepper flint came on the market and I bought the bulk of what he had.  But I am an inveterate collector and added more and also got interested in other cultures and material.  I am a combination history and object collector.  I love every piece of everything I have ever brought home.
What influence does your family have with the collection?
Well, the truth be told my collections are only of interest to me.  This is the common problem of all collectors so collections end up in museums sooner or later.
When the Museum of Native American History adds new artifacts — it is to add to the 14,000 year history of the museum's story, and to give a greater window of how the first Americans lived through their art and artifacts. What is it about the Museum of Native American History and its owner David Bogle that made you want to share your collection and become part of this story?
The problem with giving anything away you want to give it to someone who will value it.  David made a trip up to see the collection and then I made a trip to Bentonville to see if I would feel good about donating it there.  I was impressed.  David is one of the most sincere people I have met and he cares about Native American objects and history like few people I know.  Every true collector hates to part with the collection he has assembled, researched and loved but the MONAH was where it belonged.  I confess that as it left my home I had separation pangs but I knew this was the right answer for its final resting place.