National Fishing and Boating Week
It seems there is a proclaimed day for just about everything. Since early summer has arrived, there's no surprise that this week, June 1-9, is National Fishing and Boating Week. You can also celebrate National Marina Day on June 8.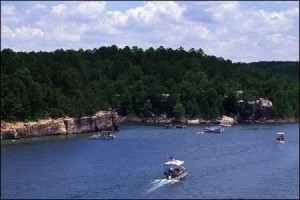 I'm all for highlighting the importance of boating and fishing in enhancing people's quality of life and preserving the country's natural beauty.
Arkansas, being The Natural State and all, has more than 600,000 acres of lakes and 9,700 miles of rivers and streams for you to experience this summer. The 52 Arkansas Game and Fish Commission lakes scattered throughout the Natural State are tailor-made for your angling enjoyment, or enjoy one of the Corps of Engineers lakes. Marina's and fishing guides are plentiful as well to help you enjoy the boating lifestyle and rewards of fishing.
From noon on Friday, June 7 until midnight on Sunday, June 9, residents and nonresidents may fish without fishing licenses or trout permits. Free fishing weekend is the perfect time to get out there and try your hand as an angler. Fishing regulations for Arkansas waters apply, meaning daily limits, slot limits and length limits must be observed. Kids' Fishing Day at the Arkansas Game and Fish Commission's five fish hatcheries is from 9 a.m. to 2 p.m. on Saturday, June 8.
Click here for information on Where to Fish.
Order your free fishing guide here.