New boutique hotel opens in Hot Springs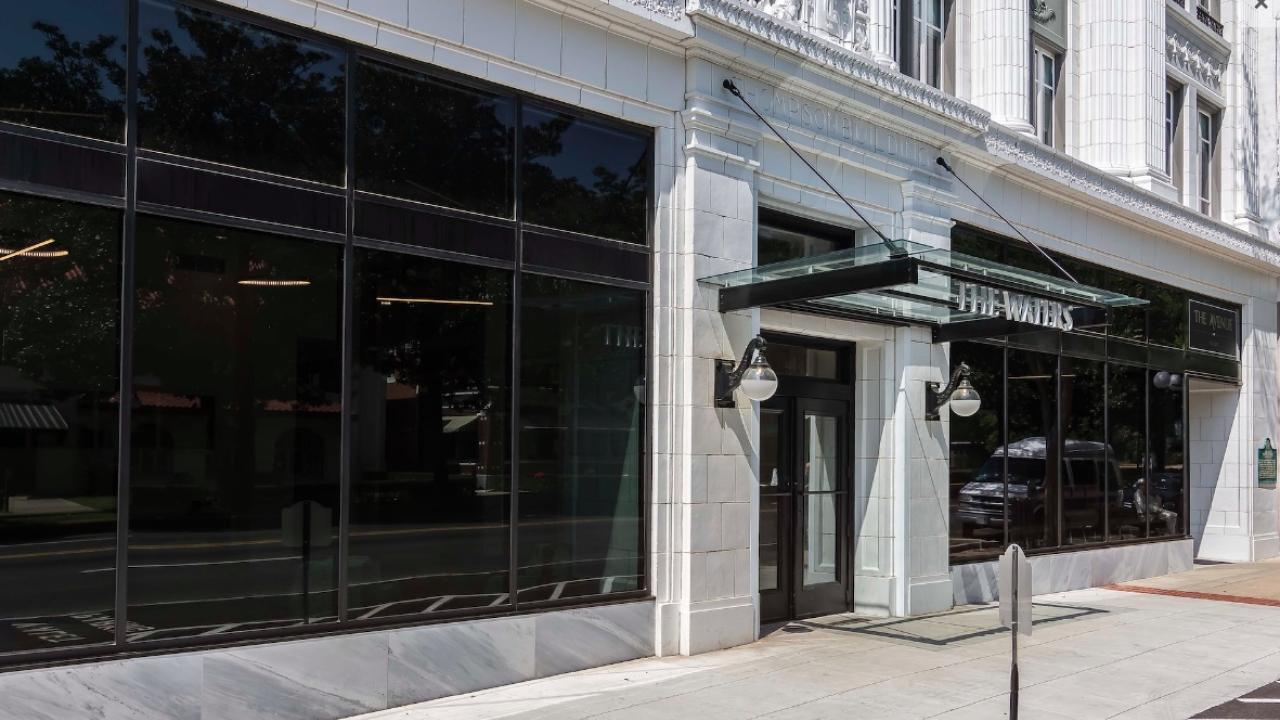 The Waters Hotel is now open in downtown Hot Springs at 340 Central Avenue. The 62-room boutique hotel is housed in the former Thompson Building, a century old building located next to The Ohio Club, which is said to be the oldest bar in Arkansas. The $8 million project entailed remodeling the 100 year old building, which was built in 1913. Over the years the building has been home to various outlets including a hotel, businesses, and apartments. The hotel is named after the thermal waters the city is famous for and an on-site restaurant is called The Avenue in honor of Central Avenue, the famous street the hotel is located on. There is an outdoor garden on site as well.
The new hotel is surrounded by Hot Springs National Park, whose protected springs, with water at around 143 degrees Fahrenheit, were the first and continue to be the only federally controlled hot springs in the nation that are managed for both public health and consumptive use.
The park is also famous for Bathhouse Row, a National Historic Landmark District that is home to eight picturesque bathhouses, most built in the early 1900s. The Fordyce Bathhouse, serves as the park's visitor center. The Buckstaff, which has operated continuously since it first opened in 1912, and the Quapaw still operate in their original capacity as bathhouses and have thermal spa treatments available. The Superior Bathhouse Brewery currently makes its own brew on site and is the world's only brewery that is using thermal spring water as the main ingredient. For more details on the hotel, visit thewatershs.com or call 501-321-0001.