New Ride for Magic Springs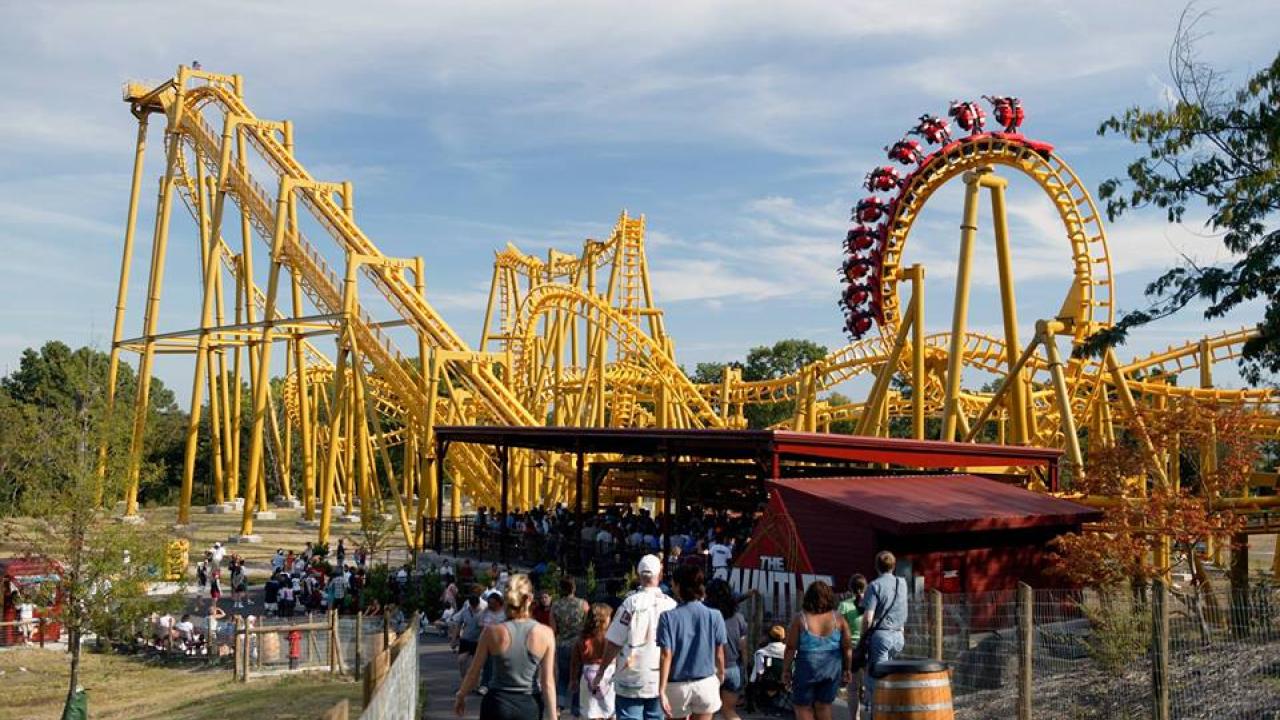 Magic Springs Theme and Water Park is located in Hot Springs and is Arkansas's only theme and water park. There is big news for the park this year: a new ride called the Brain Drain (yikes!) is set to open to the public on April 7. This is the park's first new thrill ride in ten years. It has been described as a 13-story ride that includes a slow climb and straight, fast, drop.
The park is also celebrating a 40th anniversary this year! This lands on July 22 and on that day there will be a special birthday party themed day. Leading up to this, there will be special themed days, promotions and discounts, which will be announced as the season progresses.
Along with their rides and water park, Magic Springs, which is located at 1701 East Grand Avenue, is also known for their annual summer concert series. More about this year's acts can be found here. Concerts are free with a day pass, which can purchased on the day of the show, or a season pass, which covers all concerts. More details about the park can be found at magicsprings.com.