New track announcer at Oaklawn in Hot Springs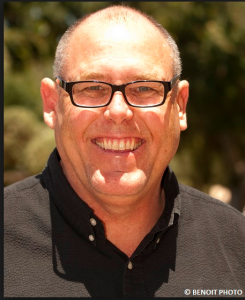 A new voice will be calling the races at Oaklawn  in Hot Springs for 2017. Vic Stauffer has been named the new track announcer for Oaklawn, which opens for live Thoroughbred racing on January 13.  Stauffer, who is from California, replaces former Oaklawn announcer Pete Aiello, who took a position at another track.
Stauffer, who started his career in the mid 1980s, will be the sixth announcer Oaklawn has had since the track opened in 1905. He has worked as an announcer at multiple tracks over the years including 13 years at Hollywood Park in California. This track closed at the end of 2013 and Oaklawn will be Stauffer's first time back at the mic since then.
Stauffer has won two Eclipse Awards over the course of his career and marks calling eight winning races for the legendary racehorse Zenyatta as one of the standout experiences of his announcer days so far. Oaklawn is Arkansas's only Thoroughbred racing venue and is one of the top tracks in the nation. The venue has live racing from January through mid-April and simulcast and gaming options are open year-round. The venue is located at 2705 Central Avenue.