New Wildlife Trail in Nashville, Arkansas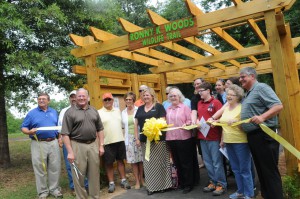 A new wildlife viewing trail has opened at Nashville City Park in Nashville, Arkansas.  The 1/2 mile Ronny K. Woods Wildlife Trail is mapped out via sections including the field, the edge, the stream and the pecan grove ( the Stewart family owned this pecan grove over 100 years ago)  to highlight the diversity of habitat and wildlife that can be found in protected areas. Wayside exhibits have been installed to explain each section.
The trail is named in honor of the late Ronny K. Woods, who was active in the community and involved in many outlets including serving as Chair of the Nashville Parks and Recreation Commission. He was instrumental in helping acquire the 44-acres that currently hosts the trail.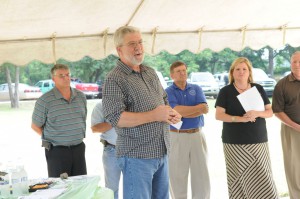 A dedication and ribbon cutting for the trail took place last Friday ( June 20). Speakers included Nikki Cherry, Park Director of Nashville City Park, Nashville Mayor Billy Ray Jones, Project Designer Ken Eastin, and Donny Woods, who was Ronny K. Woods' twin brother.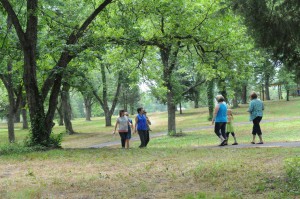 "What you see here now is just the beginning stages of the wildlife area," said Ken Eastin during the dedication ceremony.  "As the plants mature, as the wildflowers come up it is going to provide habitat and food supply for  not only wildlife like squirrels and deer but also for pollinators like bees, butterflies, the birds. We've got a great environment here to really get a broad spectrum established for wildlife benefit. I think this will play a great role in the community, both for enjoyment, recreation and also for education as the youth come up. We need to get our kids back outside and this will be a great opportunity for them."
Nashville City Park is located at 1301 W. Johnson St. For more details call 870-845-7405 or visit facebook.com/NashvilleCityPark/info  or nashvillearkansas.org.