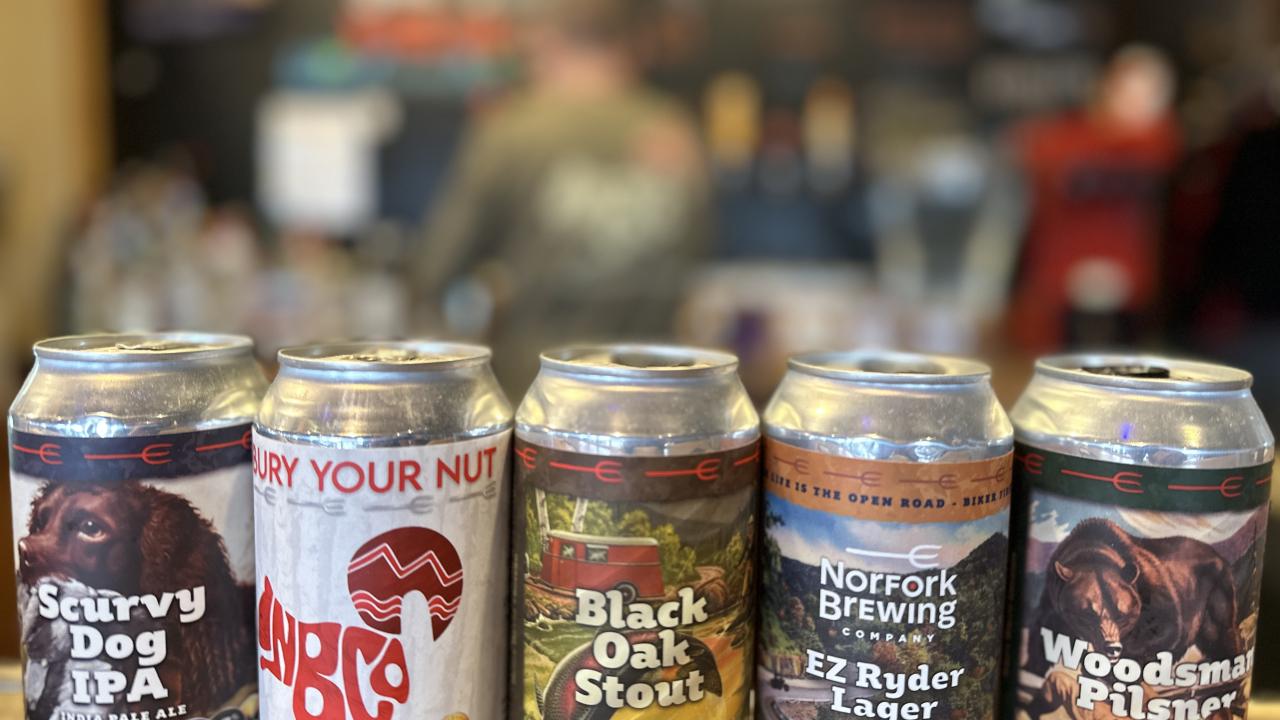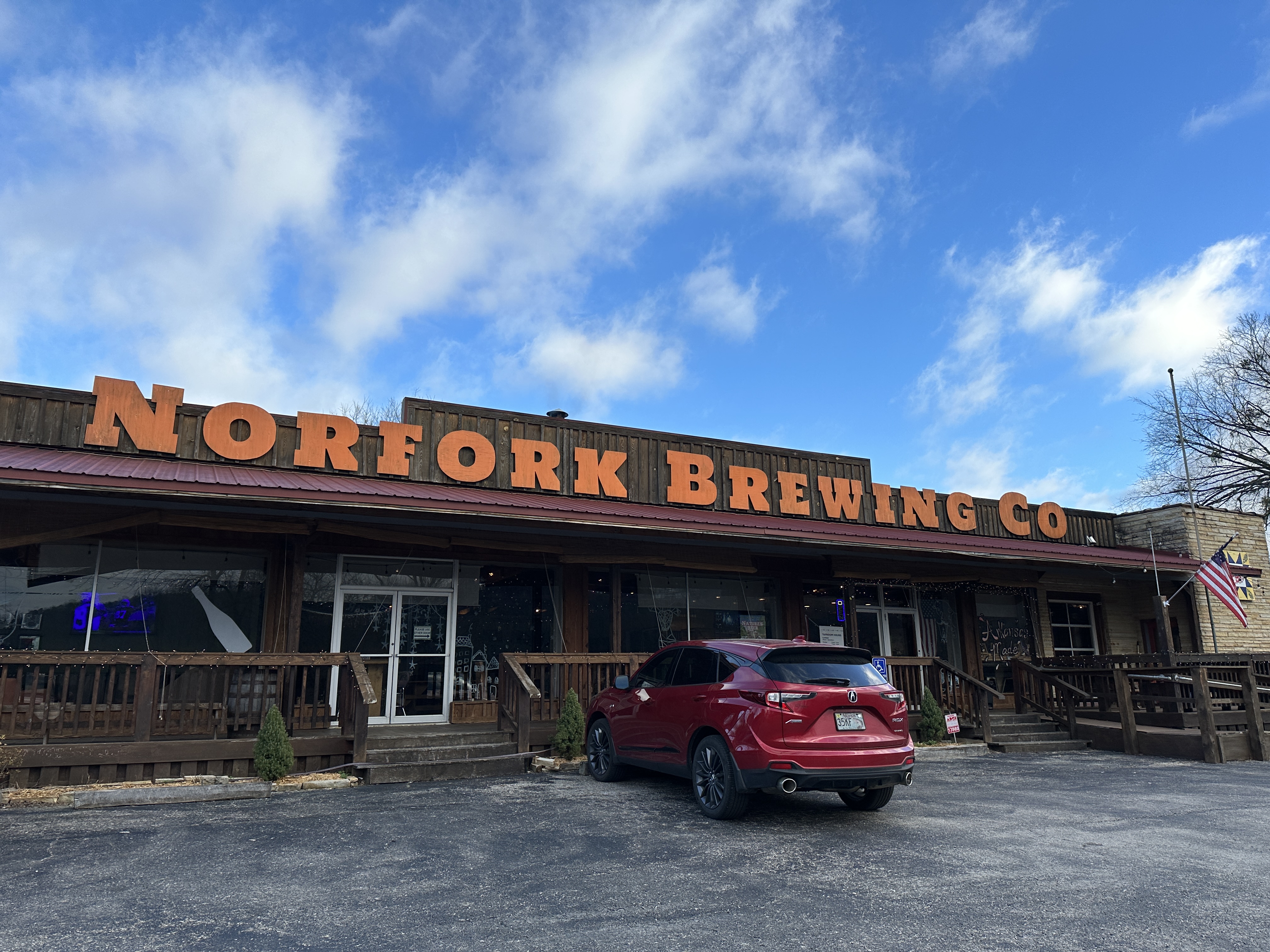 Spread across the top of a building set back from the main road that runs through the small town of Norfork are big bold letters announcing Norfork Brewing Company.
Walk through the front doors and you'll find friendly staff behind the walk-up counter where you can order both food and drink. Sleek wood picnic tables and bar-height tables cover part of the large, open taproom. The rest of the space gives way to cozy couches and chairs, a pool table and three large televisions hanging on the walls. Rustic wood rocking chairs are set in a semi-circle beside a wood stove that's likely been stocked by waitstaff so that it's ready to be lit if a customer so desires. Local bands take over a far corner on weekends. Mild temperatures bring a stream of people to the outside patio with tables and chairs and a long wood bench. Ask for a bench cushion if you like.
The only thing that makes the place more welcoming is the great craft beer followed by great craft food served on artisan-crafted serving dishes.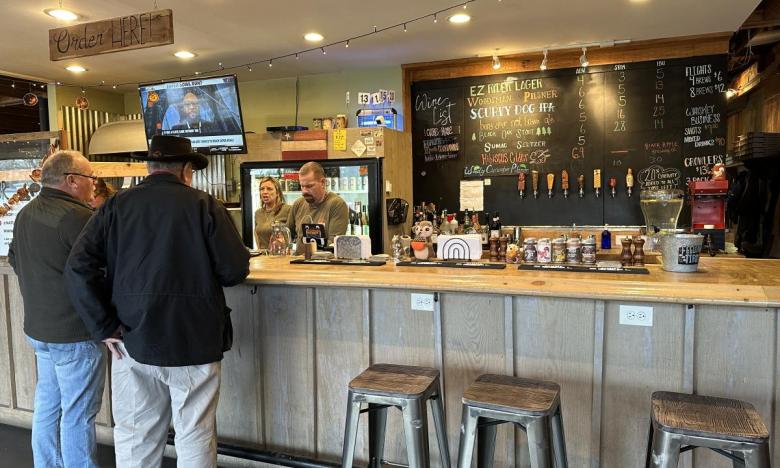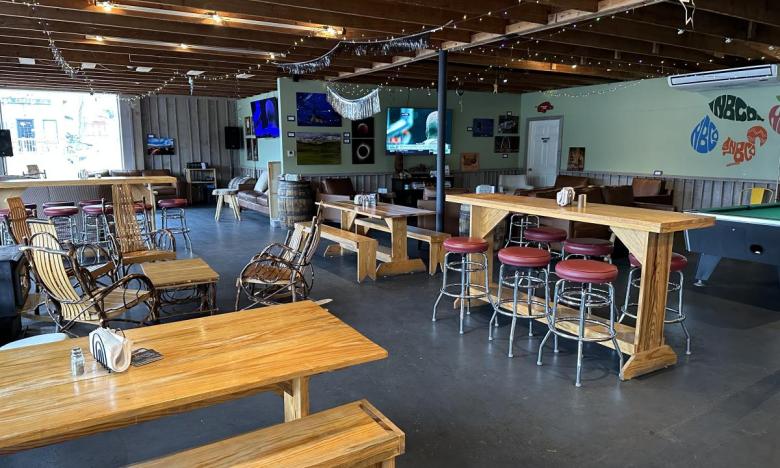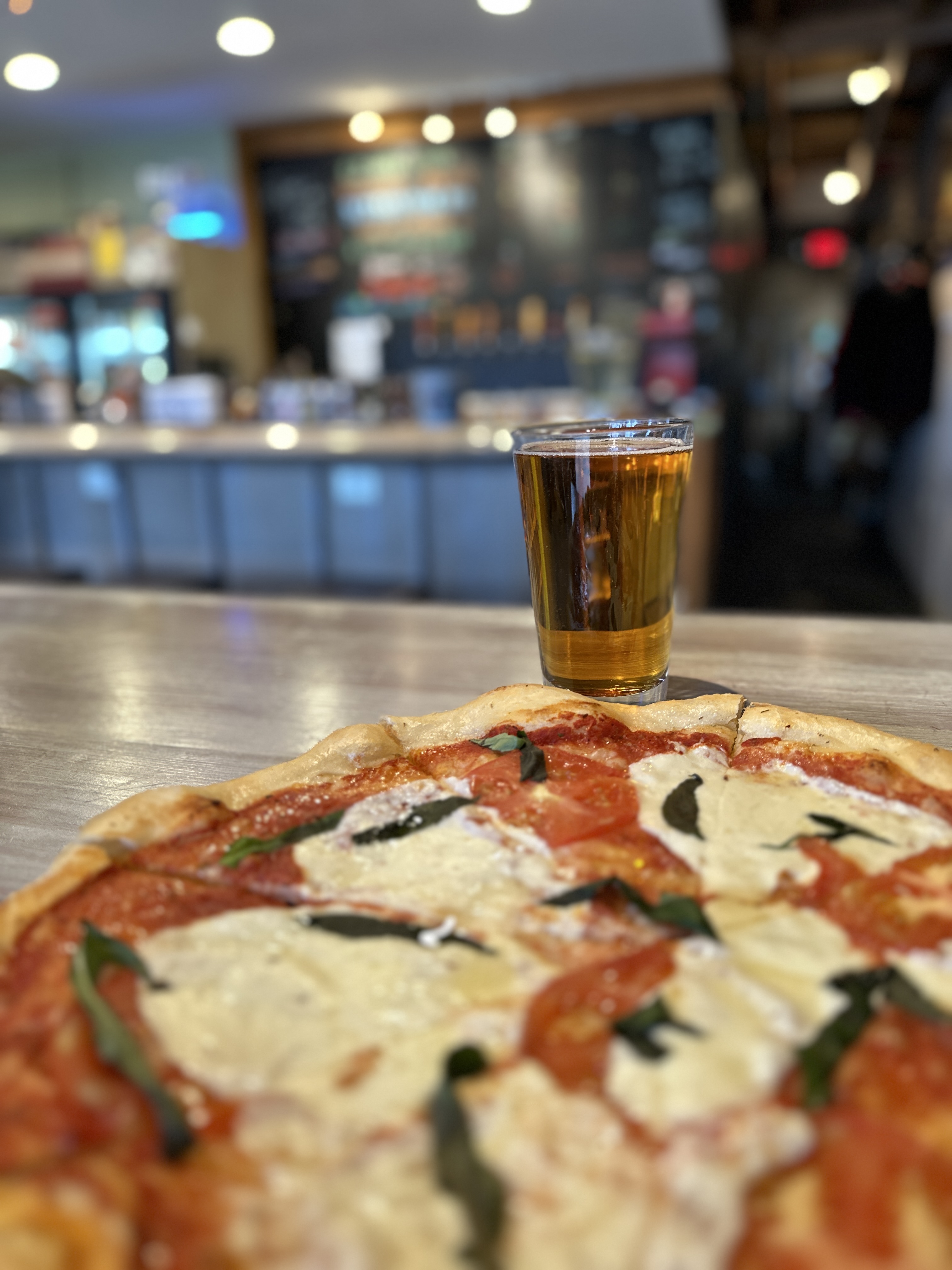 For a town of about 500 folks, Norfork Brewing Company hits a high mark. Situated at the confluence of the North Fork and White rivers, Norfork is also popular with trout anglers, giving it an influx of tourists throughout the year. The lure of those rivers is how Norfork Brewing Company came to be.
In 2000, Jason Aamodt visited Norfork to go fishing. "I was working at a large law firm in Tulsa and there was a trip to come over to the White River," he explained. He was hooked, so to speak, and kept coming back year after year. "I bought this building in 2015 and it was in terrible shape. The windows were shot out in front. It didn't have a roof over a big chunk of it. There were no utilities. No water. No heating. No nothing. When you have to hook up a septic system, you've got some work on your hands."
He had purchased the distressed building at auction without knowing what he planned to do with it. Then, some of his family visited. "I had made some beer and just in conversation, this is what it turned to." He opened Norfork Brewing Company in June of 2018.
He first started brewing beer in college. "I was too young to buy beer, but I could make beer," he said with a smile. "I've been making beer a long time."
Beer isn't the only thing he learned about in college. He majored in chemistry, minored in biology and has a law degree. A practicing attorney with 20 years of experience working with Indian Tribes and individuals, Aamodt is also an assistant professor at the Spears School of Business at Oklahoma State University. 
Yet, you'll often find him working behind the bar at Norfork Brewing Company on Sundays. His business card for the brewery says he is the "chief bottle washer."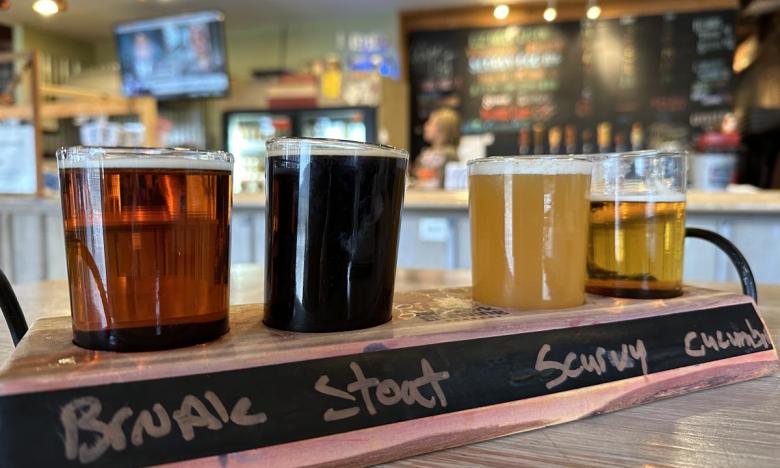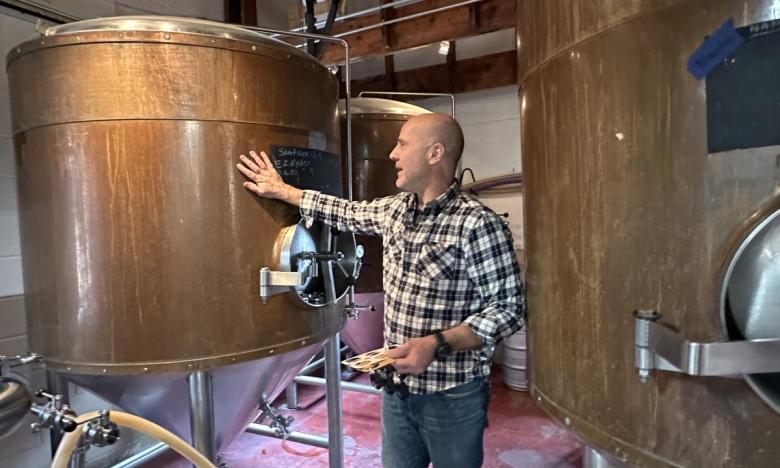 The Beer
Norfork Brewing has five core craft beers consistently on tap - EZ Ryder Lager, Woodsman Pilsner, Scurvy Dog IPA, Bury Your Nut Brown Ale and Black Oak Stout. Some other taps rotate with small-batch beers - like a cucumber pilsner. Focusing on natural ingredients from Arkansas, Aamodt also makes beer with pawpaws, elderberry and local strawberries.
"We do things a little differently. These are not run-of-the-mill beers," Aamodt said. "These are really carefully thought out, curated beers."
Norfork Brewing is a 15-barrel brew house. "We have a really interesting brew house," Aamodt said. "It was designed by Mike Hall, a nationally-known brewer. He has probably designed 150 breweries around the U.S."
The brewery also has a unique brewhouse system for its size. Norfork Brewing uses an external calandria, which is very efficient and can save energy and time. "Most breweries our size would have a steam jacket," Aamodt explained. "Part of our commitment to sustainability is efficiency. It's really a wonderful instrument. It's also in my view why we can make very high-quality beers."
While it is a brewery, patrons can also order wine, mixed drinks and non-alcoholic beverages. The beer also can be purchased in crowlers and six packs to take home. Norfork Brewing Company canned products can also be found in some stores and bars.
Coming Soon
"This summer you're going to see a new packaged beer come out," Aamodt said. "The Woolly Bugger." For those who don't know, a woolly bugger is a wet fly used in fly fishing for trout. A four-pack of The Woolly Bugger will come with an actual woolly bugger fly attached to the packaging. The flies will be tied by a local man.
Aamodt is also changing the packaging for the canned beer he sells. The holder will no longer be plastic, but instead a cardboard holder. "It's better for the environment and it's a good fire starter," he said with a smile. After all, campfires, craft beer and fishing often go together.
Community
In addition to sustainability, Norfork Brewing is also into community. It gives to local organizations that help protect the North Fork and White rivers. "I'm pretty sure we're the closest brewery to a major trout stream," Aamodt said. "You can walk out the door and fish in less than 5 minutes." The brewery also contributes to the nearby Norfork National Fish Hatchery, which keeps the rivers stocked.
Then, there is the Mug Club, which is all about the individual members of the community. Join the club and receive a special mug, invitations to special events, a 10 percent discount on all food and a T-shirt of your choice. The mug volumes are larger than a pint glass but are filled for the same price as a pint. Plus, Wednesday night is Mug Club Night with beer specials and "Big Jim" playing music.
The mugs are kept at the brewery in cubby holes on the wall with owners' names on them. Aamodt said it was important to him to make the mugs special and to use a local artist. Each ceramic mug is handmade by Judy Munn, an artist at the Ozark Folk Center State Park Craft Village. The mugs have different faces - some with long noses or broad noses, and different eyes and expressions. A few have animals on them. Munn also made ceramic dishes for some of the food to be served on.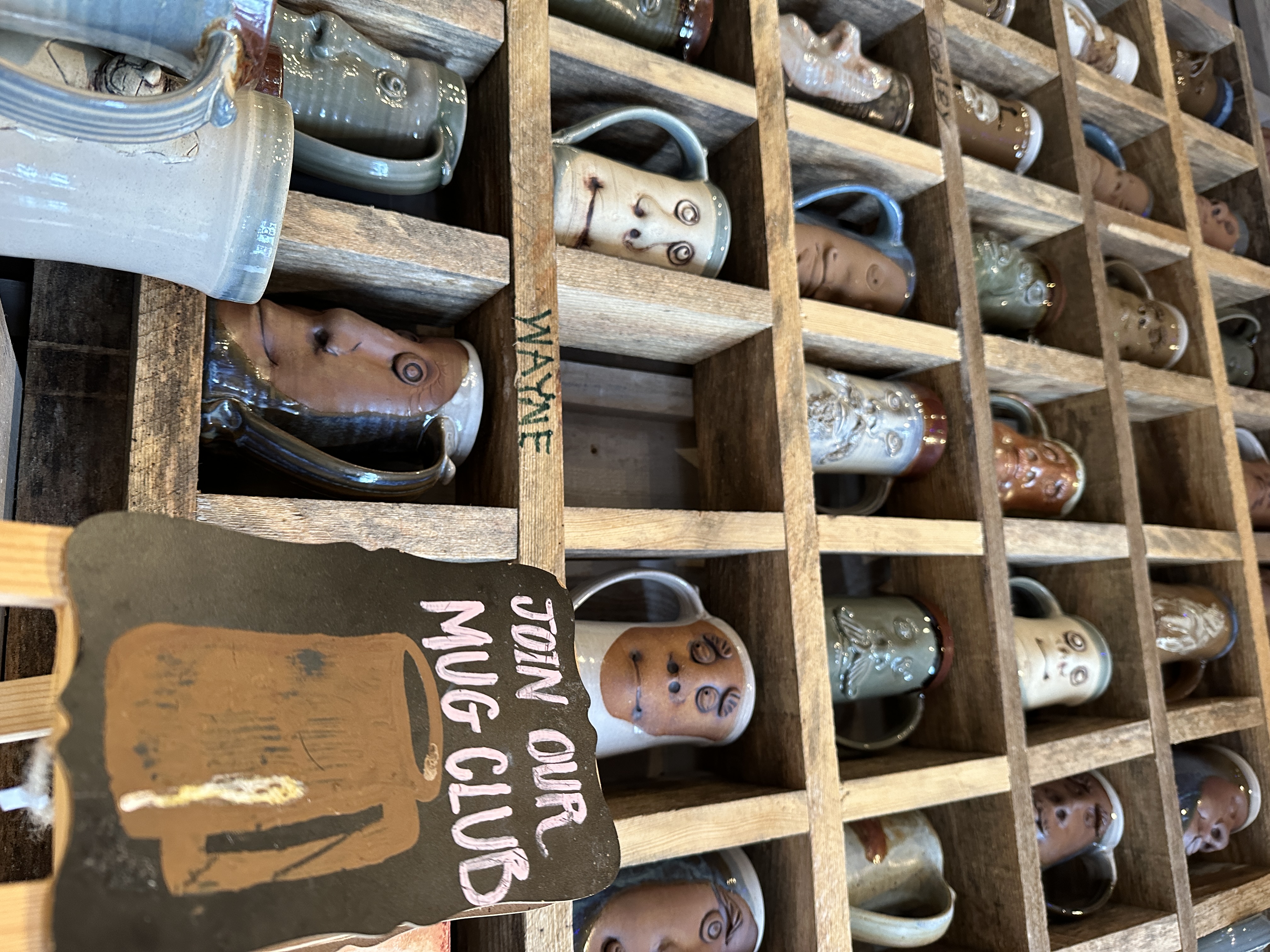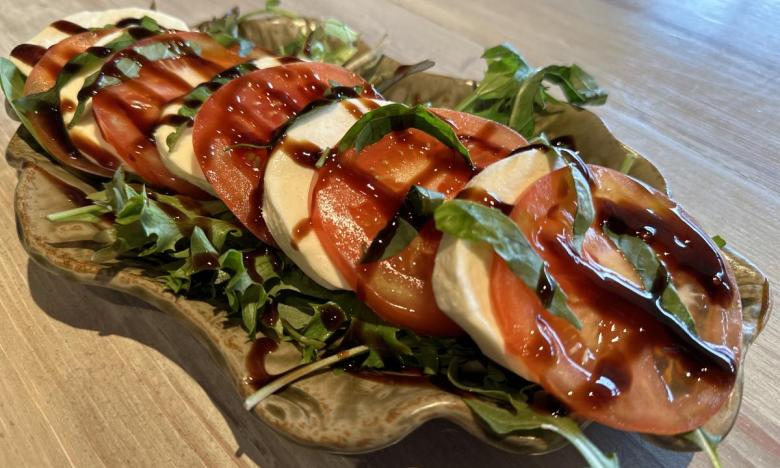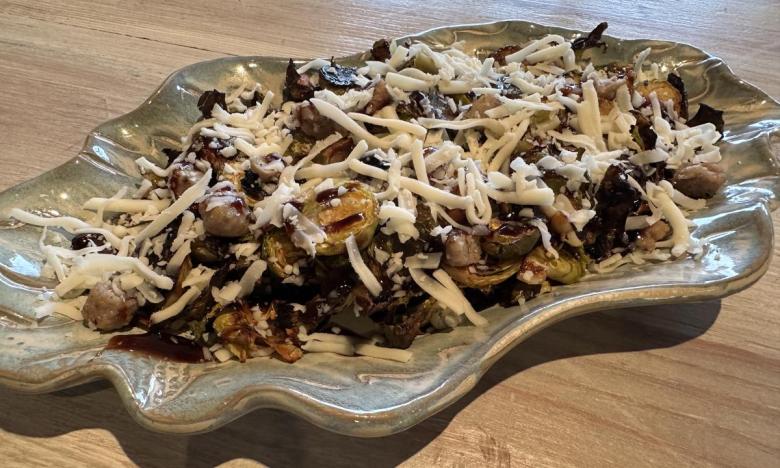 The Food
The brewery serves a very traditional Neapolitan-style pizza. A chef from Naples, Italy who happened to walk in off the street, helped them improve their original pizza recipe. They make their own dough and sauce and are starting to make their own mozzarella.
They have a Caprese salad, garden salad and a menu section called "Bites" with breadsticks, a huge pretzel with homemade beer cheese, boneless wings, chicken strips and Brussels sprouts with Italian sausage, mozzarella and a drizzle of balsamic glaze. Save room for ice cream or consider having a Black Oak Float for dessert.
Aamodt sources ingredients locally whenever possible.
Look for new menu items in the future. Some may be served family style. Eat in and enjoy the casual atmosphere or order it for take-out.
Events
The brewery's popular Deer Chili Cook-off is held annually at the end of February and the end of deer season. All proceeds go to the Food Bank of North Central Arkansas.
In the Area
Don't miss visiting the Jacob Wolf House located just down the road from the brewery. The two-story dogtrot structure was constructed by Jacob Wolf in 1829 as the first permanent courthouse for Izard County in Arkansas Territory. The Wolf House sits in present-day Norfork (Baxter County) above where the White and Norfork rivers meet. The building served thousands of early settlers finding their way into the central highlands of north Arkansas. The Wolf House was listed on the National Register of Historic Places in 1973. It is the last remaining two-story dog-trot public structure in the United States.