North Little Rock Got a Taste of Heavy Metal
Oh my!!! If you missed the Slipknot and Korn show Tuesday, November 4, you missed out. Slipknot and Korn are on their Prepare for Hell tour with King 810 and one of their stops was in North Little Rock at Verizon Arena. The bands were awesome and so were the Arkansas fans.
Korn came out and it sounded like thunder in Verizon Arena. The fans were up on their feet screaming. Korn played all their hit songs, including "Blind," "Falling Away from Me," and "Freak on a Leash." Jonathan Davis has so much energy and passion it overflowed into the crowd. I would have to say Korn is one of the best bands I have ever seen live. If you are a rock fan, you cannot miss Korn when they come back through Arkansas.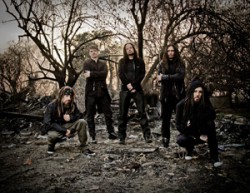 The lights went out and all we saw was a huge screen hanging down in front of the stage. You could hear the percussion starting up, then the bass, then the guitars, and then the screen started to rise. I thought the fans were going to go ballistic. They wanted Slipknot. And that is what they got. Slipknot came out bringing it. One of the most unique things about their set that I have never seen is they had two drum sets on rotating platforms! It was amazing musically and visually.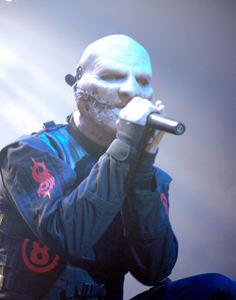 Corey Taylor did mention the band had been away from Arkansas too long and they would never have that large of a time span in between their shows in the state. Slipknot was very humble and thankful for all their fans, new and old. Corey would thank the fans after almost every song. Slipknot played some of their hit songs such as "Psychosocial," "The Devil in I," and the award winning "Before I Forget." They are also a band you cannot miss when they return.
It was a phenomenal show and the fans were amazing. Korn and Slipknot put on a show for Arkansas and we cannot wait to have them back.