Northwest Arkansas Theatre Gains National Spotlight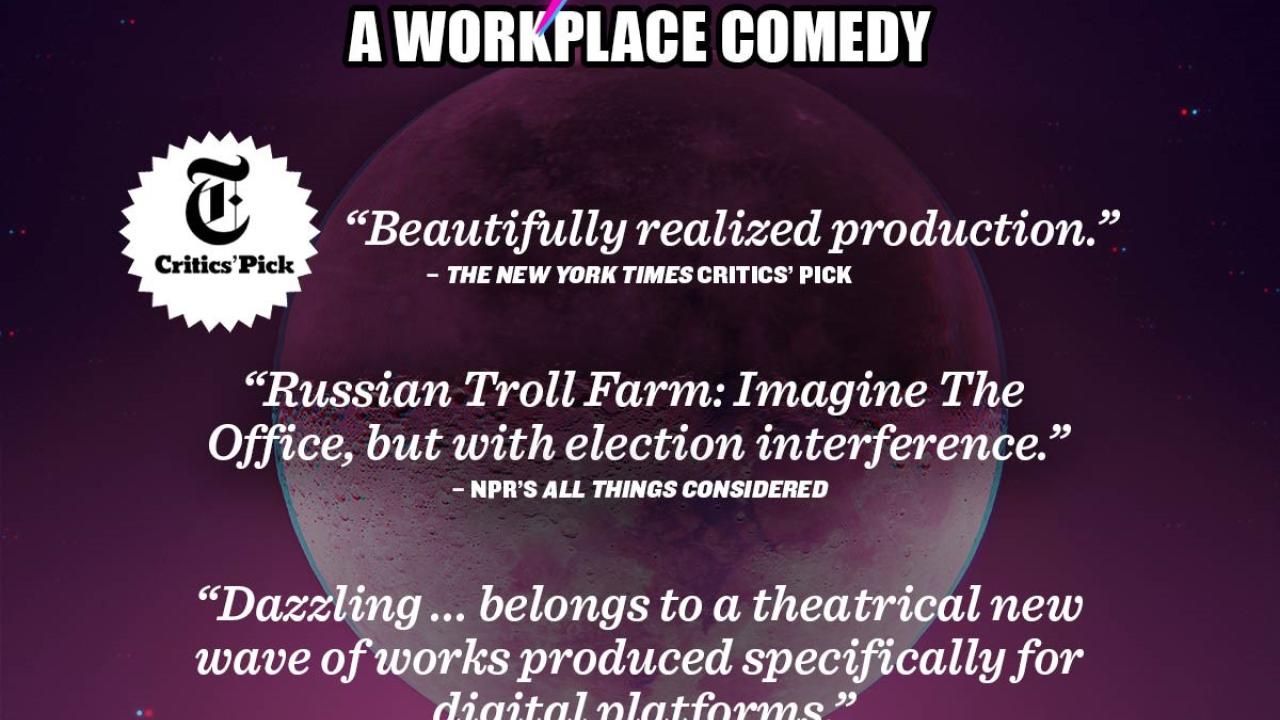 Northwest Arkansas audiences have known for some time that our region's theatre creates remarkable live performances. Increasingly, the national field is catching on.
In just the past week, TheatreSquared's pioneering streaming work has been featured in The New York Times, The New Yorker, NPR's All Things Considered — and the list goes on. 
From the moment we made the tough but necessary decision to suspend in-person performances in March, TheatreSquared's artists and arts professionals have been innovative, agile, and risk-taking in their work to continue our non-profit purpose. More than 10,000 students have joined us for virtual educational programming. We've developed four brand-new plays. And, this week, we have two full productions streaming online—Ann, starring the amazing Sally Edmundson, and Sarah Gancher's Russian Troll Farm: A Workplace Comedy, developed at T2's Arkansas New Play Festival.
For these streaming performances, thousands of audience members have not only joined us from throughout Northwest Arkansas—but also from 17 countries and 47 states. 
Jesse Green, lead theatre critic of the New York Times, writes of Russian Troll Farm:
"Beautifully realized! It's one of the first new full-length plays I've seen since theater moved online that is rewarding as a text, makes the most of excellent actors and approaches full engagement with the new, hybrid form." 
This is a moment of crisis. But it is also a moment when our work is most needed. We are proud of our artists and team members who are continuing to blaze new trails, despite the many challenges — and deeply grateful that you are with us as we move forward.

Sincerely,


Bob Ford, Artistic Director
Martin Miller, Executive Director