"The Nutcracker" by the Western Arkansas Ballet
 I like tradition, especially in the holiday season. So, like many folks, I am drawn to the numerous events that provide time-honored holiday classic entertainment, such as the upcoming Western Arkansas Ballet 28th annual production of "The Nutcracker" at the Arkansas Best Corporation Performing Arts Center in Fort Smith.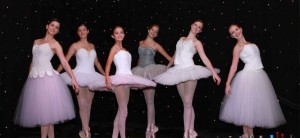 Described as lavish, exciting and wonderful, you can catch performances at 7:30 p.m. on Dec. 14 and at 2:30 p.m. on Dec. 15. Tickets are $20 and $25 and can be purchased online at Waballet.org. Reduced ticket prices are offered for students and area nonprofit groups.
Also on Dec. 14 is a Sugarplum Fairy Tea from 11 a.m. to 1 p.m. in rooms 4, 5 and 6 at the arts center. You can have lunch with the Sugarplum Fairy and take photos with her. Tickets are $20.
For more information, call 479-785-0152 or email [email protected].