October Fun in Hot Springs
October is a beautiful month in Arkansas, packed with many events, festivals and outdoor activities to head to. Hot Springs is among the cities where many options can be found for October fun.
The Hot Water Hills Music and Arts Festival will be October 2-4 at venues around Hot Springs.  Music, art, kids activities and more are on the agenda.  The festival is at Hill Wheatley Plaza at 629 Central Avenue.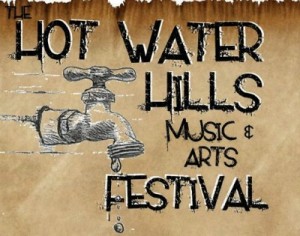 Also that weekend ( October 2-4)  is the 47th Annual Hot Springs Arts and Crafts Fair at the Garland County Fairgrounds. Around 400 vendors will be there showcasing their arts and crafts for sale. The fairgrounds are located at 4831 Malvern Road.
On October 6, a guided hike takes place on the Caddo Bend Trail at Lake Ouachita State Park near Hot Springs. The hike takes place from 9 a.m.- 12 p.m.  The four-mile trail, which has rolling terrain, begins near the park amphitheater and circles the entire peninsula back to its beginning. Expansive views of Lake Ouachita and an observation deck overlooking the lake are some of the highlights one can see along the route.
If you are into films, the 24th Annual Hot Springs Documentary Film Festival is October 9-18 in town. The festival, which is the longest running documentary film festival in the U.S. and serves as an Academy Award qualifier in the Documentary Short Subject category, is being held at the Arlington Hotel, located at 239 Central Avenue and some screenings will take place at Low Key Arts as well.  Documentary films from around the world will be shown during this time in town. For information visit hsdfi.org.
Starting October 10 and going to November 1, Magic Screams will take place during the weekends at Magic Springs. Haunted houses and rides and more.  Magic Screams will be open Saturdays from  4 p.m. to 11 p.m. and on Sundays from 4 p.m. to 9 p.m. On Halloween it will be open from 4 p.m. to 11 p.m.