Outdoor places to visit in Arkansas despite their ominous names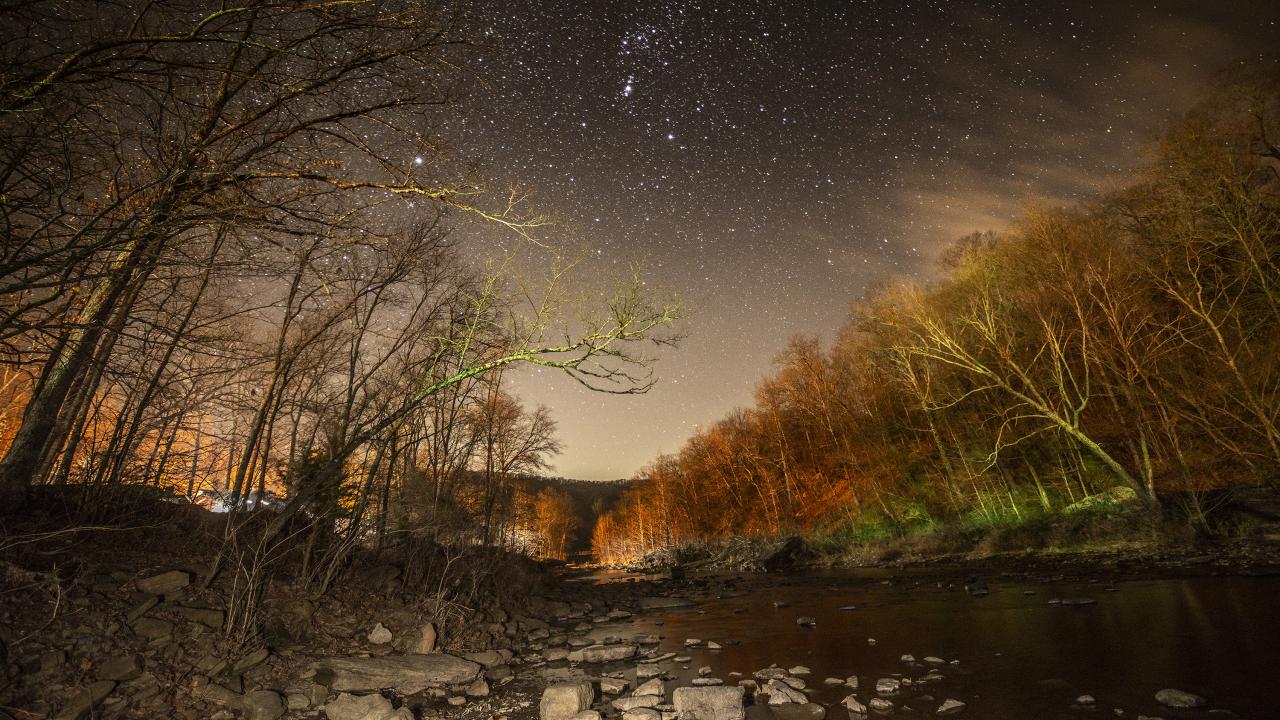 Throughout the United States, it's common to find breathtaking landscapes with names that include the word "devil." Often, the names come from unusual natural features of an area. Other times, names are passed down through generations of storytelling with the true name origins embellished or lost along the way.
Don't let the devilish names of these eight Arkansas landscapes deter you from exploring them.
This public land in Gateway is a rugged natural landmark located along the Indian Creek arm of Beaver Lake. The over 3,600 acres of limestone glades, bluffs, woodlands and forest lands are ripe to explore on a hike with plenty of scenery and wildlife-watching.
As the story goes, there was once talk of building a railroad across this rugged area and an old timer said it would be like building a railroad on the devil's eyebrow. Today, it's the 71st natural area in the System of Natural Areas managed by the Arkansas Natural Heritage Commission. It offers conservation and recreation significance.
2. Devil's Knob-Devil's Backbone Natural Area
Located about 10 miles southwest of Melbourne, Devil's Knob-Devil's Backbone Natural Area consists of limestone, dolomite, and sandstone glades, woodlands, and bluffs. An uplifted ridge with two knolls joined by a saddle is known as Devil's Backbone. A 1.2-mile roundtrip loop trail takes visitors past Ashe's juniper trees, some hundreds of years old. The trail is considered moderate because of the short, but steep climb to the top of the mountain; the rest of the trail is relatively flat once you are on top of the backbone.
3. Seven Devils Swamp Natural Area
Seven Devils Swamp Natural Area, located along Cut-off Creek, lies within the Seven Devils Swamp Wildlife Management Area and is co-managed by the Arkansas Natural Heritage Commission and the Arkansas Game and Fish Commission. It supports a diverse swamp community and is widely known for its good duck hunting. It's located 12 miles east of Monticello.
4. Devils Fork Recreation Area
Devils Fork Recreation Area & Campground is located on the Greers Ferry Lake shoreline and includes 55 campsites with electricity, flush and vault toilets, showers, drinking water, a trailer dump station, launching ramps, swimming areas, a playground and a picnic shelter. The lake is known for its great scenery. If you're into water sports or fishing, the lake has plenty of wind-sheltered areas for good skiing and has produced some world-record fish.
5. Devil's Tea Table
Take a float on the lower Buffalo National River and you'll see the Devil's Tea Table rock formation towering above you. Or, take the out-and-back trail near Cozahome to get to the Tea Table. The route is moderately challenging and used by backpackers, hikers, and horseback riders, although you're not likely to encounter many people.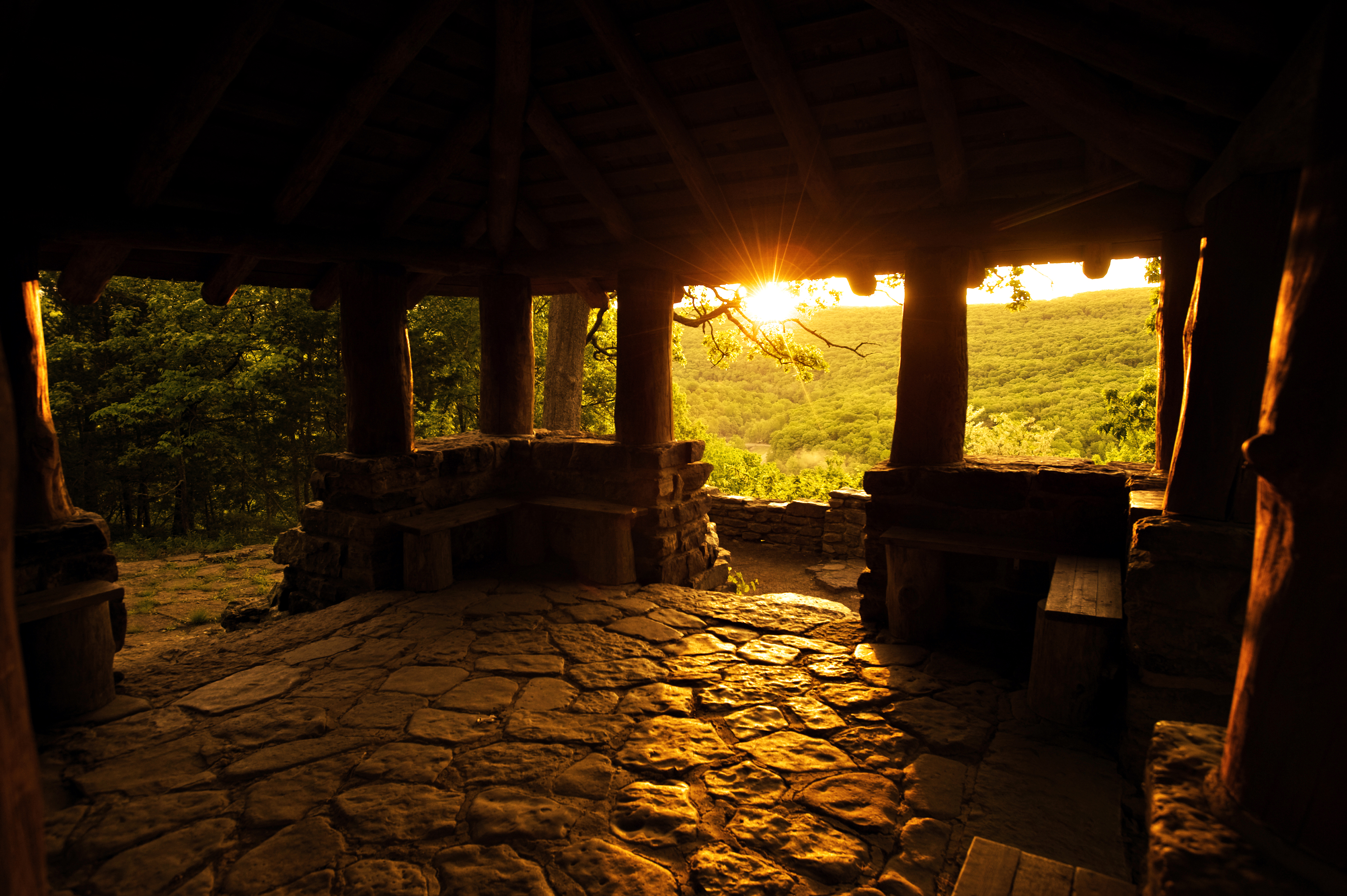 6. Devil's Den State Park
At Devil's Den State Park hiking and backpacking trails lead to backcountry areas where you can explore rock formations, natural bridges, bluff overlooks, original Civilian Conservation Corp construction, diversified plant life and more. The most unique portion of the park is the sandstone crevice area, which contains approximately 60 crevice caves. The longest is Devil's Den Cave, extending 550 feet into the hillside. 
The stories are all over the place regarding how the park got its name, although one guess is that it was named for the cave. The area was called Devil's Den before the Civilian Conservation Corps started building the park in the early 1930s.
Devil's Den includes 17 cabins with kitchens and fireplaces, six camper cabins, 135 campsites, eight hike-in/tent-only sites, and 42 sites with hookups in the horse camp that include a bathhouse and access to the horse trails. The park's cafe and pool are open seasonally. Also on-site is a group camp, standard pavilion, store, and a meeting room. Park interpreters offer a variety of programs and special events year-round, like the Ozark Mountain Bike Festival held annually in the spring.
Devil's Den Natural Bridge, an arch bridge, is also found nearby.
7. Devil's Playground
The area's name is quite fitting if you like playing in mazes. It is filled with fissures, some of which are so narrow they require a person to squeeze through, while others are wider. It's like dropping down into a crack in the earth to walk between large, moss-covered stone walls and boulders. The crevices create an intricate network of passages. The area sits high on a mountain overlooking the Illinois Bayou north of Hector.
8. Devil's Canyon Scenic Area
The trail at Devil's Canyon Scenic Area has views, waterfalls and a swimming hole. It's approximately a 3-mile loop trail near Mountainburg in the Ozark-St. Francis National Forest. It's a fairly challenging route, plus watch out for poison ivy in the area.