Ozark Folk Center State Park Holiday Concerts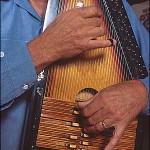 The Ozark Folk Center State Park in Mountain View rings in the Holiday season with two special music concerts this week.
First, enjoy an all gospel concert featuring the music of the Larry Nelson Family. The concert takes place Thanksgiving night at 7 p.m. in the White Oak auditorium located in the park administration building. Admission is $10. Also performing that night are The Wiede Family Band, Ron and Peggy Taylor and Bess Kelley and Friends.
If you don't feel like cooking, you can also enjoy a Thanksgiving Day buffet  at the park from 11 a.m. to 2 p.m. It's a great way to enjoy the holiday, family, friends and being together without having to wash all those dishes. The park's restaurant will serve you and yours turkey, dressing, and all the fixin's.
The following night, Friday , Nov. 23, the Christmas season starts in earnest with a concert of all Holiday tunes at the large Music Auditorium. Showtime is 7 p.m. and features seasonal songs from Glad Hearts of the Ozarks, Bob Olivera, and Mulligan Stew. There will be a special performance by the North Arkansas Dance Theatre of excerpts from the Nutcracker. Nothing says it's the holiday season more than a performance of the Nutcracker. For more information, visit Ozarkfolkcenter.com or call 870 269 3851.