Ozark Folk Center - Two-Day Tour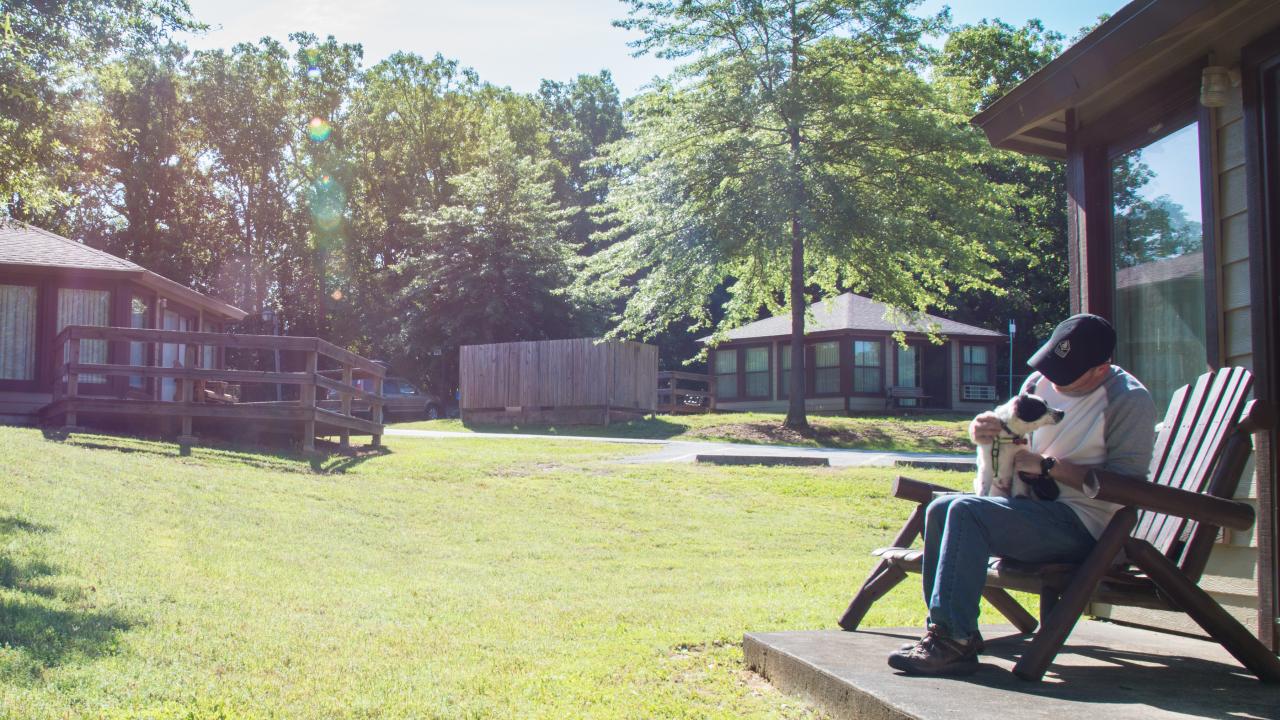 Scattered atop and around a wooded hill in Stone County, just north of Mountain View Arkansas, the Ozark Folk Center became the 30th state park when it opened in 1973. The Center offers a rare glimpse of traditional Ozark folkways with music, songs, dancing, cabin skills, workshops, contests, special events and celebrations. This state park is great for those who want vacations steeped in history with a bit of quaint, folksy charm on the side. It's time to experience all the fun and family-friendly things to do in the Ozarks! Read the itinerary below to get ideas for your next vacation. 
Day 1
Depart Little Rock via U.S. 67-167, north through Jacksonville, to Exit 16. Take Arkansas Highway 5, north through the Ozark foothills to Heber Springs. Remain on Hwy. 5 as it joins Hwy. 25 and continues north to our first stop.
The William Carl Garner Visitor Center is the official gateway to the Greers Ferry Lake and Little Red River region. The center offers museum exhibits, a movie and travel information.
Continue across the huge concrete dam (which serves as a bridge) and stop for a moment at the John F. Kennedy Memorial Park. JFK dedicated the 40,000-acre lake project in October 1963, only a few weeks prior to his death in Dallas.
Follow Arkansas 5-25, another 14 miles, turn left on Hwy. 5 to Mountain View Arkansas. Signs direct travelers through the little mountain town to the Ozark Folk Center State Park. This attraction opened in 1973 to preserve the folkways and music of the pioneers who settled the Ozarks in the early 19th century. Traditional skills, such as blacksmithing, weaving, furniture making and 15 others crafts are demonstrated each day through late October. Old-time music is performed, and one of the state's largest herb gardens is maintained on the park grounds. The park includes a restaurant, gift shop and lodge.
All vacations in North Arkansas should begin at the Ozark Folk Center, just north of Mountain View Arkansas.
Day 2
After a night at the Folk Center, visit the Courthouse Square in downtown Mountain View. Fine craft shops, antiques, music stores and restaurants are located around the historic old square where musicians often gather for free musicals. These impromptu public concerts are one of the most popular things to do in the Ozarks on a Friday night.
Following lunch, our tour heads west on Arkansas Hwy. 66, to the community of Leslie. Stop and visit the unique little shops, including an "old world" brick-oven bakery, located along a Main Street that hasn't changed much since the 1930s. 
Next, we turn south on U.S. 65 which takes us back toward Little Rock. Watch for the roadside attractions that include antique shops (large and small), scenic mountain valleys and free-flowing streams. At Conway, take I-40 back into Little Rock and arrive in time for dinner.