Ozark Highlands Nature Center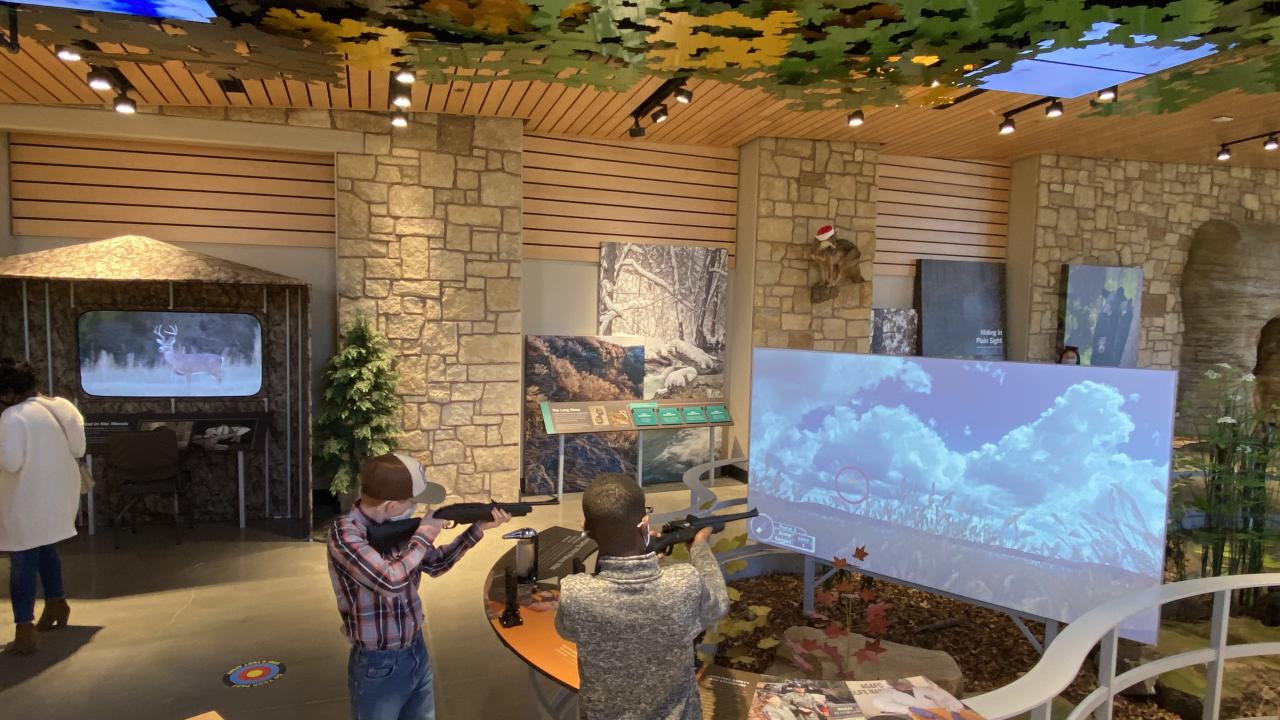 Indoors sounds like the outdoors at the J.B. and Johnelle Hunt Family Ozark Highlands Nature Center in Springdale. From the sounds of trickling water to flocks of birds flying overhead, the exhibits at this new Arkansas Game and Fish Commission nature center give visitors a sense of all that nature has to offer.
Displays and interactive exhibits engage young and old audiences alike while teaching valuable lessons about the relationship between wildlife species and their preferred habitats. 
Live reptiles, amphibians and quail will be the first thing visitors see when they walk past the front desk.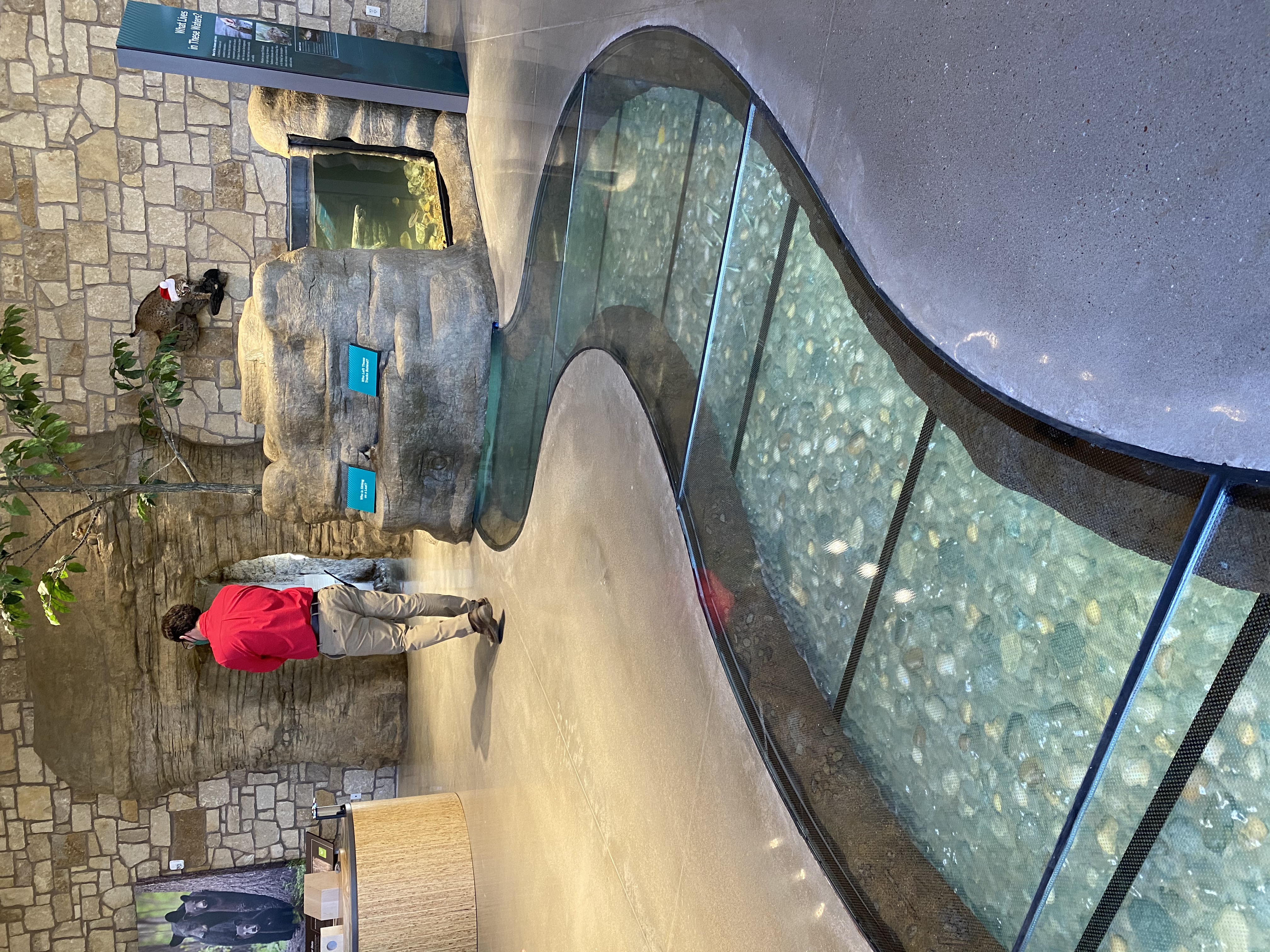 In the long hall with floor-to-ceiling glass along the back side of the building, a virtual creek appears to flow from outside in and along the floor over to a 2,000-gallon aquarium. Video screens set into the floor under glass give the illusion of this Ozark stream running under visitors' feet. Two sensors near the ceiling detect people and trigger video and audio responses.
In this area, visitors can also experience a shooting game for wildlife and get a sense of what it's like to step into a hunting blind.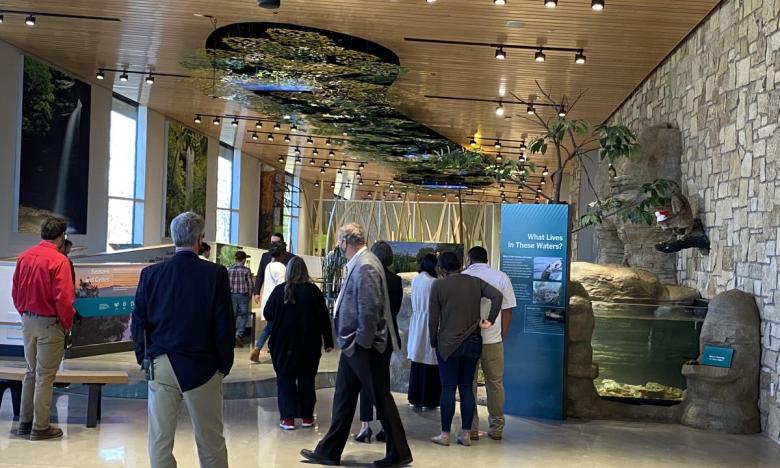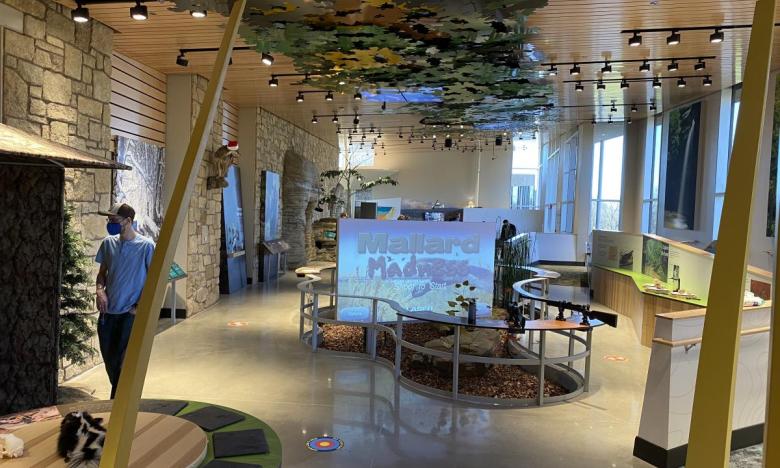 At the east end of the hall, everything is sized down for young guests, except for some giant blades of grass that are seven or eight feet tall. The grass gives preschoolers the idea of being small quail trying to survive in their natural habitat. There are many hands-on exhibits and a creative center with fur pelts, skulls and more to investigate.
A replica "cave" connects to the front hallway, complete with underground audio of dripping water and a hollow echo to enhance the illusion and highlight the karst geology of Arkansas. Exhibits line the hallway with floor-to-ceiling windows that face the front of the building.
Outdoor experiences are everywhere on the 61-acre property – a 3D archery range, a northern bobwhite education pavilion, native plant gardens, a tallgrass prairie restoration project and trails. There's also an indoor air gun and archery range on the grounds.
A spur from the Razorback Regional Greenway, which runs east of the center, will eventually border Spring Creek along the nature center's northern boundary. When built, the popular route will bring cyclists and walkers from Thunder Chicken Trail Head to the nature center's back door. A concrete pad will contain a bicycle maintenance station and bike racks.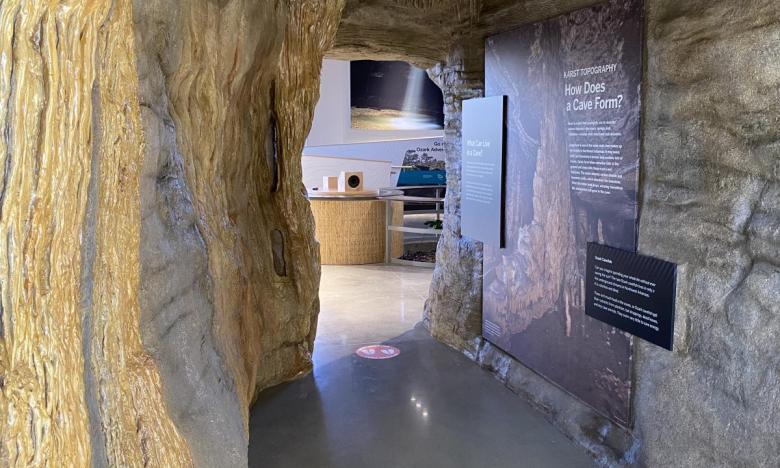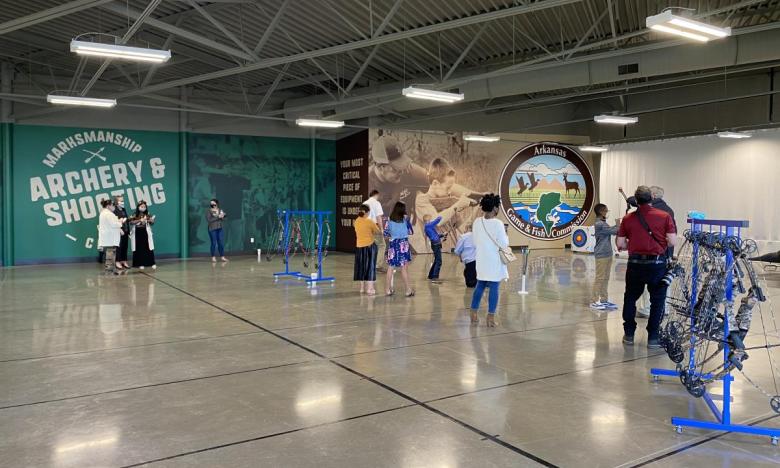 If You Go
The center is located at 3400 N. 40th St. in Springdale. Visiting the Ozark Highlands Nature Center is free, thanks to Amendment 75 and the 1/8th-Cent Conservation Fund, but reserved entry tickets will be required to manage attendance in accordance with current social-distancing guidelines. Guests may reserve tickets at www.agfc.com/ozarkhighlands in advance of their trip. Up to 10 tickets may be reserved per party.
AGFC anticipates well over 100,000 visitors per year at the new center. The center is open from 8:30 a.m. to 4:30 p.m. Tuesday through Saturday and from 1 p.m. to 5 p.m. on Sundays. 
AGFC has several nature centers located throughout the state. This is the only nature center that will have the ticket process or the longer hours. All other nature centers are open 10 a.m. to 4 p.m. Wednesday through Saturday only.