Paddling the Fourche Creek Urban Water Trail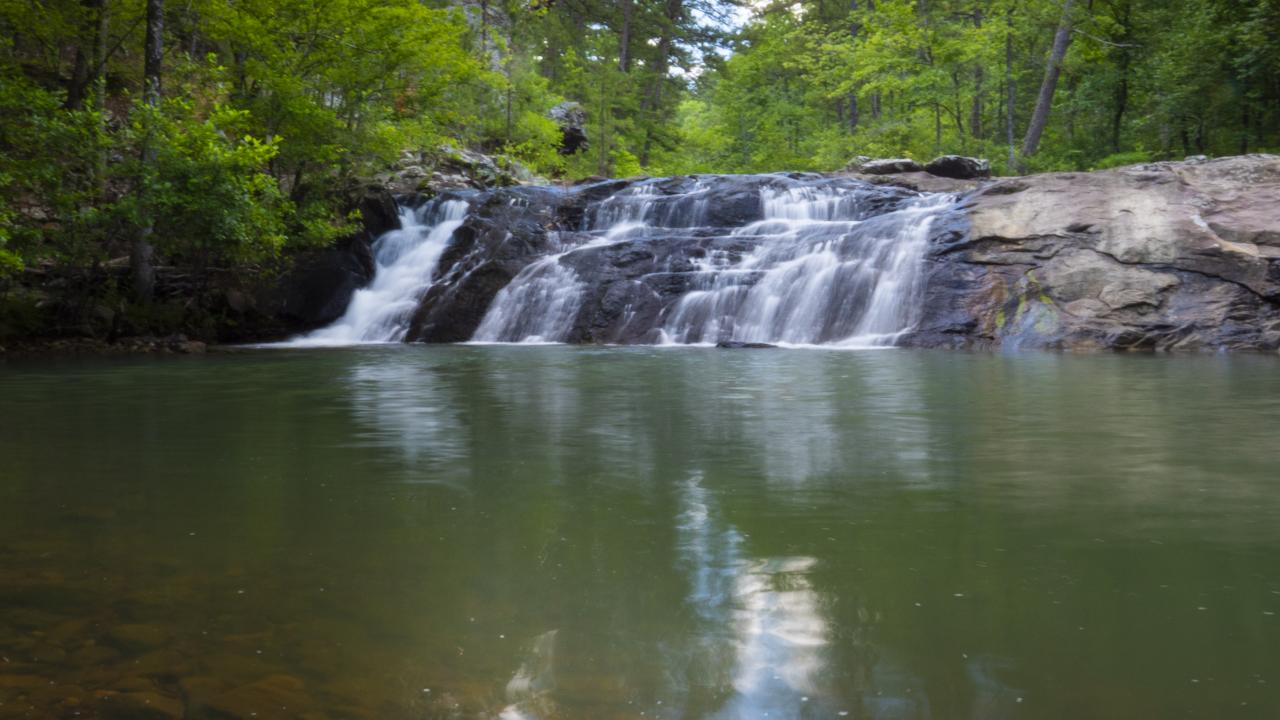 An often overlooked urban water trail is available to paddle in Little Rock. Fourche Creek flows for around 25 miles through the southern part of  the city.
"I've had the opportunity to float Fourche Creek many times," said Little Rock Mayor Mark Stodola during a recent dedication ceremony for the trail.
"In the heart of the city, it is a great unknown for many."
"What people may not realize is that it is one our nation's largest wetlands. Fourche Creek encompasses 1,800 acres filled with a highly diverse population of flora and fauna and more than 50 species of fish, migratory birds, 300 year old Cypress trees, and over 100 different species of birds."
​
There are two main points of entrance into the creek including Benny Craig Park at 4610 Gum Springs Road and one at Interstate Park. Until now it has been hard to find points of entry to paddle the stream.
Now there are directional signs at both put in spots that point people to the water. The Arkansas Game and Fish Commission has aided in this effort by  investing $53,000 of Marine Fuel Tax funds to complete a new boat ramp at Benny Craig Park, which kayakers and canoeists can use as well as boats.
"I've had a chance to do both entrances," said Stodola. He said at Interstate Park, you can notice a transition straight away from the noise of the interstate to the sounds of nature.  "You float in about 5 minutes and you are all of a sudden surrounded and flanked by these 300 year old cypress trees," he said. "I encourage you to try both areas of the Fourche. Five minutes in a canoe or kayak and you will forget that you are in a population of over 200,000 people."
"It is a route to peace and tranquility and will make you smile."
A group called Friends of Fourche Creek has played a big role in cleaning up the creek over the years and has helped the efforts of promoting the nature tourism potential of this urban water trail.  For more details on this urban water trail, check out the video below.