Paddling the Islets Cove Paddle Trail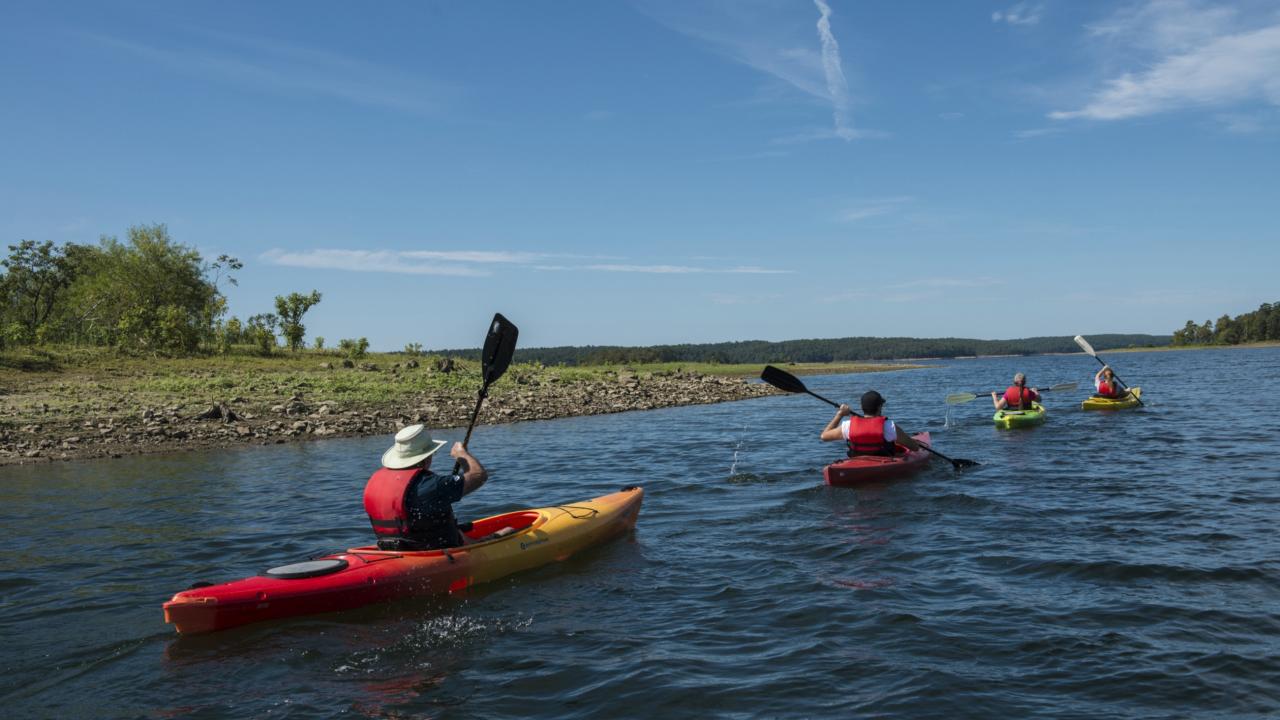 The Islets Cove Paddle Trail on DeGray Lake is a 3 mile water trail that is both family friendly and easily accessible. Yellow signs posted along the shoreline not only indicate you are on the trail, but also indicate interesting features of the lake. For instance, the first yellow sign is placed among drooping black willow trees and here you can take in the interesting fact that American Indians were the first to tap into the medicinal properties of these trees that are now connected to being one of the chief ingredients in aspirin.
Another sign marks the spot of where a dairy farm pond used to be before DeGray Lake was created in the early 1970s. Sights such as beaver lodges, habitat boxes for ducks and other birds, wildlife viewing stations, and more can be seen along the route.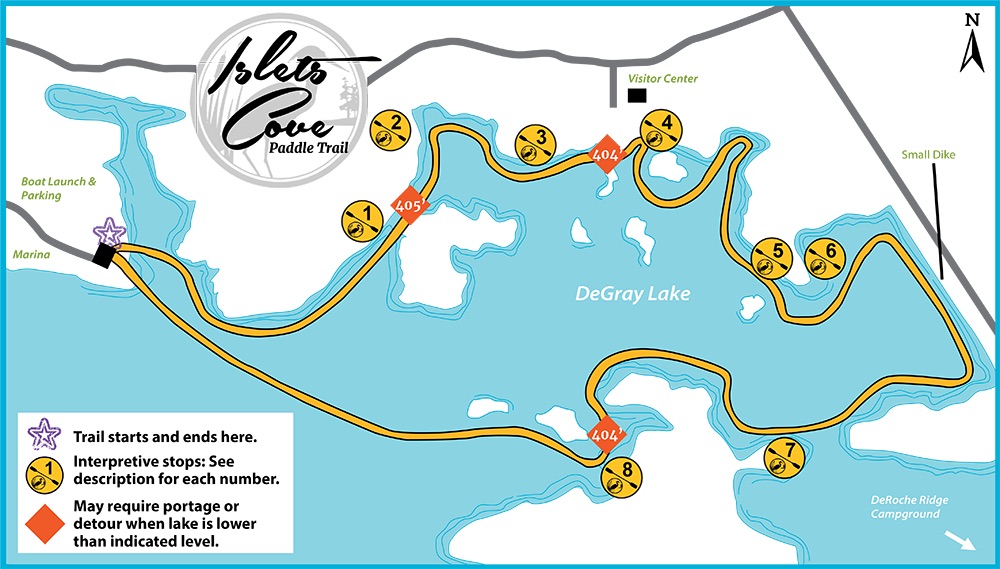 DeGray Lake is 13,400-acres so you never feel like the lake is too crowded. The trail is a collaborative project between DeGray Lake Resort State Park, Arkansas's only resort state park, and the Arkansas Game & Fish Commission. The water trail starts from the state park marina and you can also rent  kayaks, canoes or stand-up paddle boards from here too.