Pea Ridge National Military Park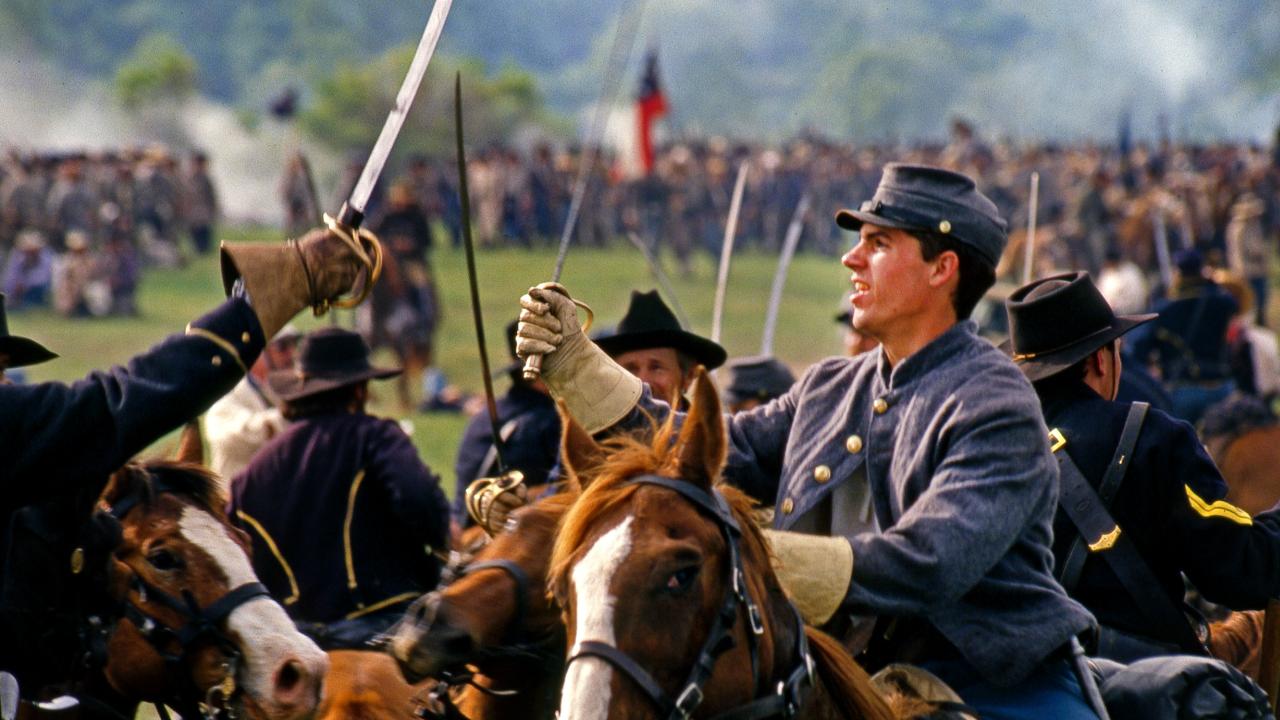 March 7 and 8, 1862 are dates long remembered in the rolling hills near Pea Ridge, Arkansas. For two terrible days that spring, Union and Confederate forces battled, their fierce struggles raging through the woodlands, across valleys and streams, in a tavern, and at other sites in the Arkansas Ozarks. The battle left about 2,300 soldiers dead or wounded and saved Missouri for the Union.
Today, Pea Ridge National Military Park preserves and protects the history that took place here.
Visit the Pea Ridge Visitor Center to gain entrance to the battlefield and the center by showing a pass or paying a fee. Once inside the center, a 28 minute orientation film "Thunder in the Ozarks" provides you with an excellent explanation on the reasons for the battle as well as what happened during and after the battle. The park's museum, bookstore and only restroom facilities are also located here.
Plan on at least 30 minutes to drive the seven mile tour path that has 10 historical stops. Want a guided tour? Caravan tours are offered regularly throughout the summer.
Outdoor opportunities include hiking trails, a bike path and horse trails. The hiking trail is seven miles long, passing through both natural and historic areas. There are several shorter loop trails as well, accessible from the Elkhorn Tavern.
Online Tours
Stuck at home? Can't get out of the house? Take an online tour.
If you're on a computer, click HERE to begin your online viewing of the Pea Ridge Campaign. On mobile devices, visit http://peri.toursphere.com to view images and videos, listen to audio or read text about several locations on the battlefield, the men who fought here and other interesting topics.
Genealogy
The National Park Service has developed a great tool to help you discover your family's history.  The Civil War Soldiers and Sailors System database contains information about the men who served in the Union and Confederate armies during the Civil War. Find your family's place in history.
Reenactment
Each spring, thousands of Civil War re-enactors replay the battle each year. Artillery, cavalry and infantry units sweep through the hills in scripted scenarios that cover both days of the original battle.
Thousands of spectators show up to watch. Several hundred of the re-enactors portray civilians - nurses, preachers, refugees, morticians, traders and others who would have been close to the actual battle. Crafts and period goods are offered for sale during the event.
Re-enactors stay in character throughout the weekend, sleeping in tents or out under the stars like many of their 19th century counterparts were forced to do. Spectators wander through the camps to observe the campaign lifestyle and rills, listen to music and stories, watch craft demonstrations and more.