The Peel Mansion in Bentonville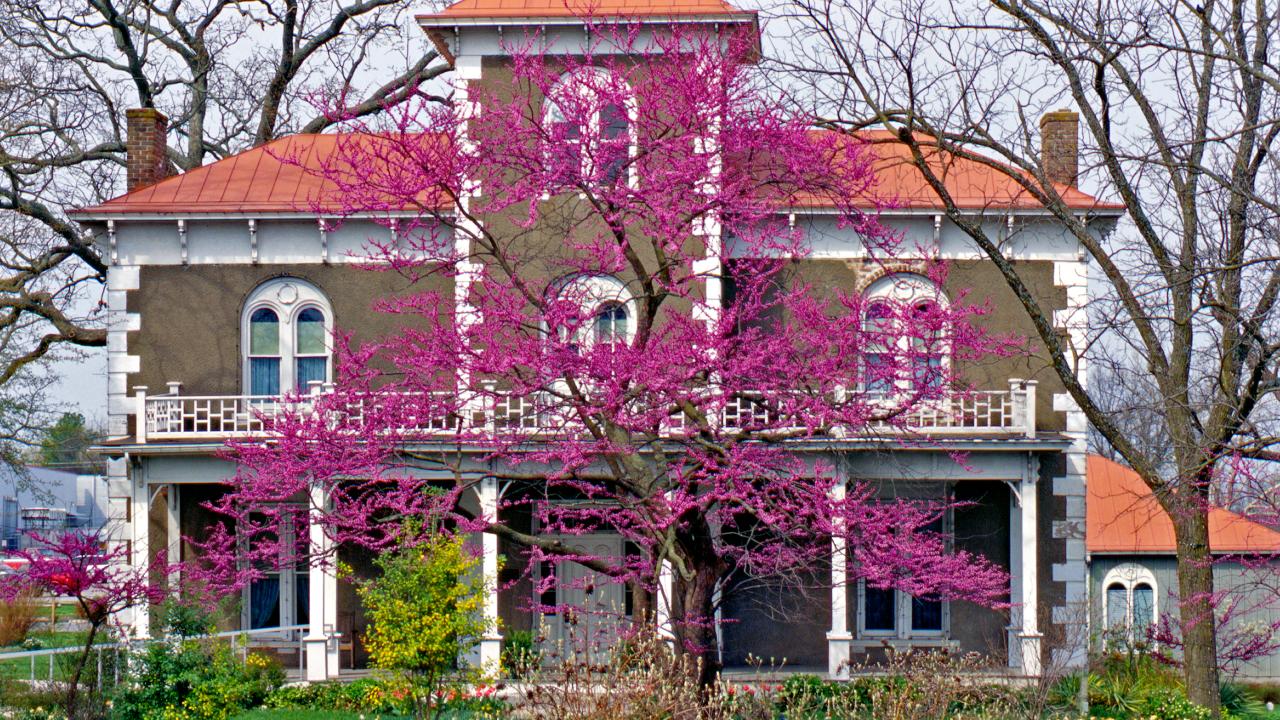 In 1875, colonel Samuel West Peel built a marvelous villa tower Italianate mansion on the outskirts of Bentonville. Once a working farmstead surrounded by 180 acres of apple trees, today it is in the middle of a vibrant small town with neighbors ranging from Walmart to local eateries.
The juxtaposition of this historic site and modern businesses makes the museum all the more interesting and refreshing. The Peel Mansion's outdoor area contains heritage roses, perennials and native plants in gardens interlaced with curvilinear walkways. Large shade trees create an appropriate setting for this grand home.
Also on site is the pre-Civil War Andy Lynch log cabin, which serves as a gatehouse and gift shop at the entrance of the grounds.
The Peel Mansion is available for tours from 10 a.m. to 3 p.m., Tuesday through Saturday from March through December. The cost is $5 for adults, $2 for children ages 6-12, and free for those 5 and younger.
The Mansion is located at 400 S. Walton Blvd. Call 479-254-3870 or visit www.peelcompton.org for more information.