Perryville's Saturdays on the Square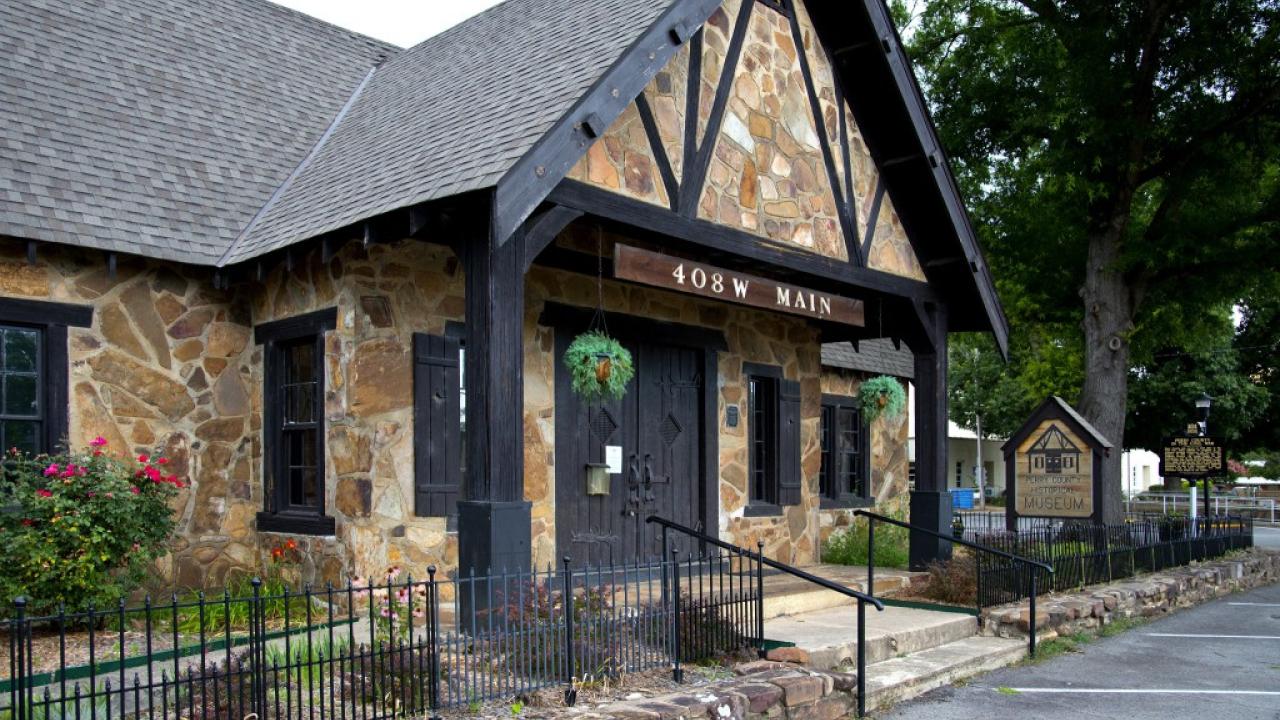 It all began with the Perry County Historical Museum, on the square in downtown Perryville. Liz Van Dalsem, board secretary for the Perry County Chamber of Commerce, was brainstorming ways to create some excitement and get people out and about to enjoy the community on the weekends. "The museum is open every fourth Saturday, so that was a good starting place," says Van Dalsem.
There's also the Farmers Market and the community garden. And don't forget the restaurants. "We already have those things going," she adds. "The idea was to add a special event that would change every month," and turn the day into a mini-festival.
The series had a "soft launch" on Memorial Day weekend, which helped organizers get a sense of how things will run without simultaneously juggling a full-sized crowd, since many locals were away for the holiday. Saturday, June 25 marks the first full-scale occurrence of Saturdays on the Square, which will take place from 7 a.m. to 1 p.m. and kicks off bright and early with the Farmers Market. 
The special events this month will be a kids' kazoo concert parade, a sidewalk chalk art contest and storytelling with master storyteller Jennie Carlisle at Courthouse Square. "I think this one will be really fun because it's kid-focused," says Van Dalsem, who will also play pied piper to the kazoo crew.
The sidewalk chalk art contest is open to three age brackets—under 5; 6-10; and 10-15—and will be judged by artists Raylene Finkbeiner and Alma Gipson from the Perry County Art League and the Hidden Gallery; the prize (one for each age group) is a free art lesson. There's no need to register, just show up at 9:30 a.m. After judging ends, it's time to sit back and relax with lunch and entertainment, which will begin at 11 a.m. when the restaurants open, the band cranks up at Mustang Sally's and storytelling starts on the Courthouse Square.
Saturdays on the Square is more than just a fun day downtown; the project was conceived as part of a community and economic development initiative called Uncommon Communities, which is a program of the Winthrop Rockefeller Institute on nearby Petit Jean Mountain that Perry County is participating in along with four other area counties. Van Dalsem is co-chair of Perry County's tourism group within that program, and she hopes the additional excitement and foot traffic downtown will not only support existing businesses but spur new business growth. "The museum's board is just tickled," she says. "They had many more visitors last month than usual."
Special events for the month of July are still up in the air, but Van Dalsem, with a nod to the rising temperatures of summer, hints that cool water might be on tap. "I'd like to get the volunteer fire department involved somehow," she says. Fire hose tug-of-war, anyone? For more information, visit www.perrycountyareachamber.org.