Poncafest 2016 celebrates 40 years of the Buffalo Outdoor Center
What better way to celebrate 40 years of business than to hold your own festival?! That's exactly what the Buffalo Outdoor Center in Ponca is doing this Saturday, July 30.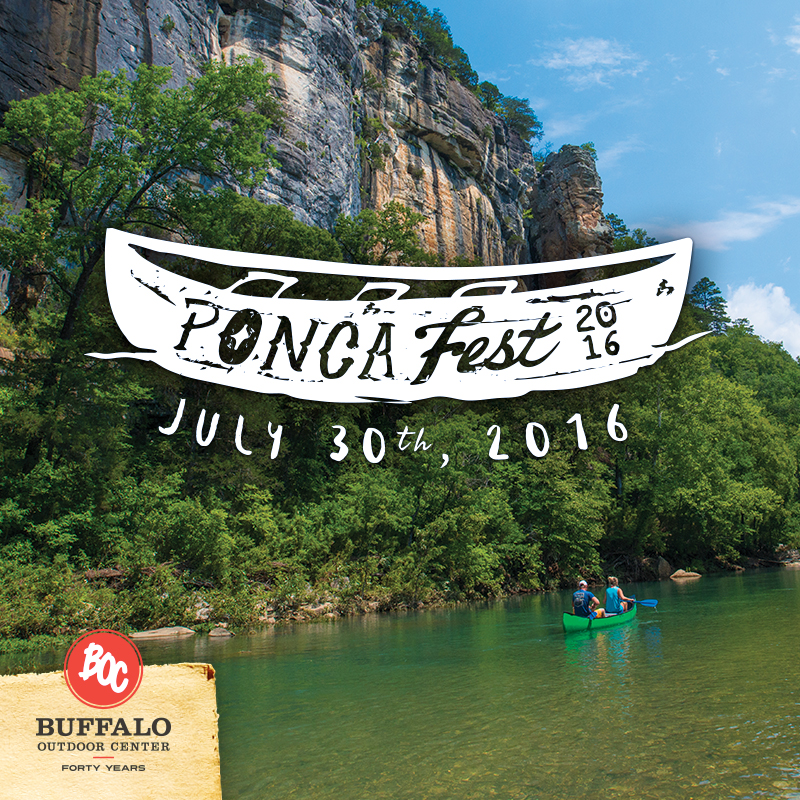 Live music starts at 9 a.m. and continues throughout the day. Performances are free and take place in the open area between the BOC store and the Ponca Post Office. Hear the great Southern rock and red dirt, outlaw country music of Whistlin' Dixie from 9 a.m. to 1 p.m. Then from 2 p.m. to 6 p.m., Joe Giles & The Homewreckers take the stage with an incredible playlist of hits spanning genres such as classic rock, disco and funk to R&B, Motown and country.
When you get hungry, find the food trucks. Three of the region's popular vendors will be serving from 9 a.m. to 6 p.m. at Poncafest: Yeyo's Mexican Grill of Bentonville; Grazed & Confused Haute Food of local fame; and Roll On Egg Roll of Springfield, Mo.  Plus, the BOC deli will serve its famous mountain-sized sandwiches during the event.
If you love a fun run, pre-register for the Poncafest 5K Fun Run. The starting line is at BOC. Then, the course follows Ark. 43 south to the elk overlook near the Lost Valley trail turnoff, where runners and walkers turn around and head back.
Poncafest is free. You don't need tickets, but an RSVP is appreciated if possible so they can plan for the number of folks who will be there. RSVP on Facebook:  Poncafest RSVP.
The Ponca Elk Education Center across the street from BOC has a wonderful day of fun planned for children.  Activities include: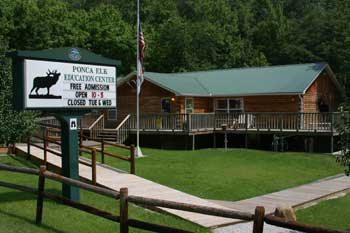 Some awesome prizes will be given away throughout the day in a raffle ticket drawing. Prizes include: BOC gift cards, a couple's getaway, canoe rental, Jackson kayak and more. Raffle tickets are $1 each and all proceeds go to the Buffalo River Foundation and its critical watershed protection effort.  Learn more about the BRF—and even how to donate or volunteer—at this link:  Buffalo River Foundation