President Franklin D. Roosevelt's visit to Hot Springs National Park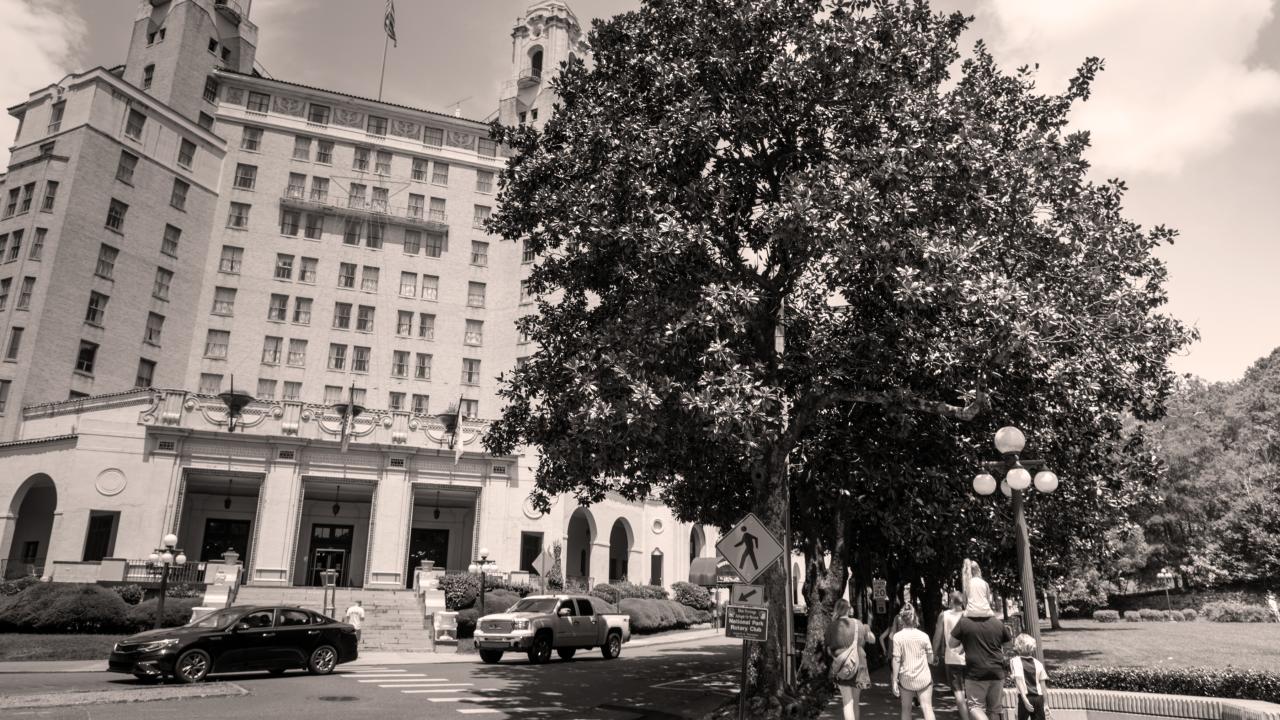 On June 10, 1936, President Franklin D. Roosevelt's visit to Arkansas to commemorate the state's Centennial celebration included a stop in Hot Springs.
An advocate of thermal hydrotherapy after his 1921 polio diagnosis, President Roosevelt was joined by U.S. Senator Joe T. Robinson, Hot Springs Mayor Leo McLaughlin and Thomas Allen, who had previously served a the park's superintendent but was recalled from his new post at Rocky Mountain National Park specifically for the presidential visit.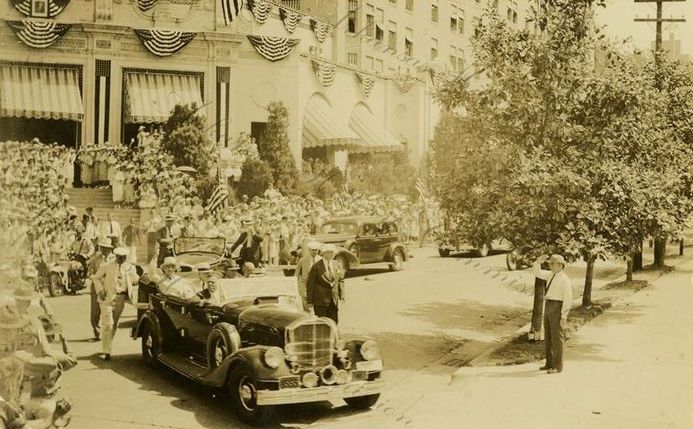 Allen guided Roosevelt and the presidential entourage on an inspection of the bathhouses and a drive on the newly completed road on West Mountain.
Traveling in an open-topped car and shaking hands along his route through the national park down Central Avenue, Roosevelt lauded the state and the national park with a speech.
"For me this has been a glorious day," the president said. "While I have been to Arkansas before this, my visits have been too much like a bird of passage and this is the first chance I've had to see the state at closer range…I have seen your parks, I have seen the beauty of your mountains and rivers.
"Arkansas can claim every warrant for the name 'Wonder State.'"