Presidential Pets Make the White House a Home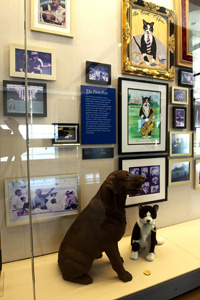 Do you have a favorite pet? Well, presidents dating all the way to the very first one have had their favorite pets as well.  John Adams is credited with being the first president to have a pet IN the White House.  He kept an alligator in the East Room.  The nation's first commander-in-chief, George Washington, had pets aplenty but didn't live in the White House. Since then there has been a succession of first family traditional dogs and cats.  In addition to the alligator, there have been a turkey, goats, rabbits, horses, a small bear, a lizard, guinea pigs, snakes, a hyena, a barn owl…the list goes on.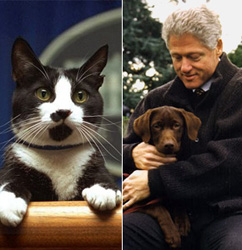 Arkansans are very familiar with Socks and Buddy, the four-legged friends of President and Mrs. Clinton.  Socks became quite famous with the media as he wandered the Governor's Mansion grounds after Mr. Clinton was elected to his first term as president.  Buddy was added to the family once they were in residence at 1600 Pennsylvania Avenue.
You can learn more about them from Feb. 1-Apr. 27 as the Clinton Presidential Library hosts a Presidential Pets exhibit.  It includes a multimedia display and includes artifacts from the beloved animals.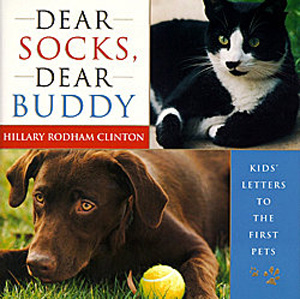 Free school tours are available with special programs offered for Pre-K through the Second Grade and Third through Fifth Grade. Included in these will be readings from Hillary Rodham Clinton's book, "Dear Socks, Dear Buddy: Kids/ Letters to the First Pets."
The center is located in the River Market in downtown Little Rock.
Middle photo credit: Barbara Kinney, official White House photo