Pretty Downtown Perryville Worth a Detour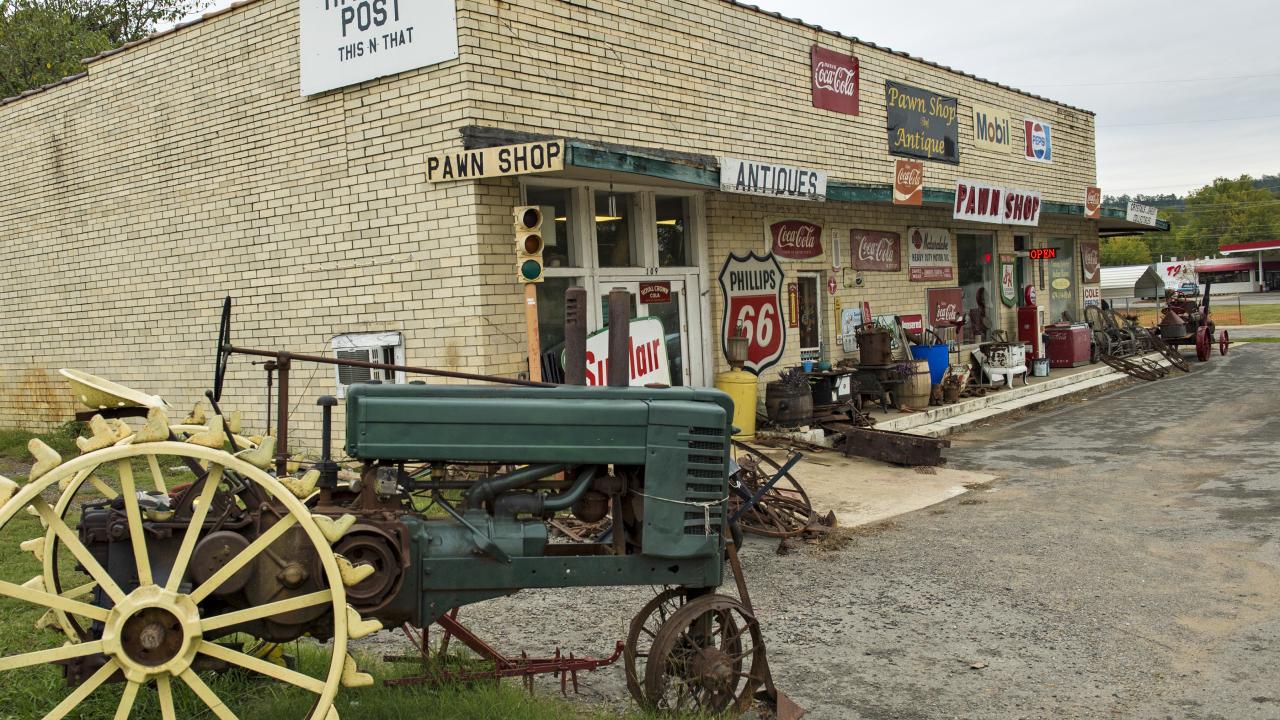 I hate to admit that I've always traveled through Perryville on my way to some other destination and have never explored the small community.
That all changed not too long ago as I was in town for a young family member's baseball game.  Unfortunately, a storm came through which didn't allow for much sightseeing.  After we left the game, we circled through town looking for a recommended restaurant.
The heavy rain made it somewhat difficult to get a good view but we could see a lot of construction using area rock, so reminiscent of the Works Progress Administration and the Civilian Conservation Corps.
It turns out that the WPA had an investment in downtown Perryville, especially in the paving of streets. 
As we drove around, we saw low walls made from stone and one of the prettiest rock buildings I'd ever seen.  It turned out to be the former American Legion Hut, constructed with local wood and stone by the CCC in the 1930s.  The structure now is home to the Perry County Historical Museum. Interesting interior items include a huge stone fireplace and a great hall light fixture made from a World War I Sopwith Camel airplane.
In the next block was our destination for dinner: Mustang Sally's.  Located on the Historic Rock Square, this local favorite offers burgers such as the Mustang hamburger, blue plate specials, salads, sandwiches and soups.  Homemade desserts to choose from include pies.  Sally's used fresh produce from the nearby Heifer Ranch and Van Dalsem Farms in season.
The food was excellent and made for an enjoyable way to ride out some of the storm.
Additional WPA and CCC attractions in the area include Camp Ouachita, the only surviving Works Progress Administration and/or Civilian Conservation Corps-constructed Girl Scout facility in the United States, and Lake Sylvia Recreation Area, a popular lake for swimming, camping and hiking.
A short distance away off Ark. 10 is the Heifer Ranch, an educational farm filled with gardens, livestock including water buffalo, camels, goats, pigs, and llamas, just to name a few. Learn how Heifer International is changing people's lives by teaching sustainable agricultural practices.
Plan a trip to pretty Perryville soon.  It's worth it.