Rapp's Barren Brewing Company
While Rapp's Barren Brewing Company in Mountain Home gives a nod to the past with its name, it has established a solid path in the present day as a brewery, gastropub and gathering place.
Both its name and location speak to Mountain Home's heritage.
"Mountain Home was incorporated as a town in 1888, but the original settlement at this location was called Rapp's Barren after an early white settler who established a trading post in the area in the early 1800s. The area was called 'Barren' because it was a tall grass prairie with very few trees, and people thought the soil was infertile," according to ArkansasHeritage.com.
Rapp's Barren's incredible food and craft beer are showcased in the 1892 Baker Building, one of the oldest buildings in the city. The owners renovated the two-story brick structure to create a cozy yet elegant space to house their modern food and beverage concept.
Shag carpet stretched over tile laid over wood when the year-long renovation started, and the walls were covered in an inch of plaster with wood paneling over that. "We had a general idea of what we wanted to do with the building but then it was like peeling back layers of an onion as you came in," said Kyle Swallow, head brewer and co-owner. 
Plenty of fun surprises were found, including a lot of liquor bottles under the floor. "This is clearly a building that survived prohibition," Swallow explained. Patrons can see some of those bottles tucked into recesses in the brick wall above the main bar, which is open to the second floor. The bar and many other features were created with wood and other items reused from the building renovation.
Divided rooms that used to hold businesses such as a clothing store and doctor's office are now one huge space with high ceilings. The setting of brick, wood and a lot of steel to reinforce the reconstruction offers ample seating options, including a balcony overlooking the square. The atmosphere was created with the goal to allow patrons to "Sip, Savor, Sojourn."
Sip
The entire venture started because the owners, Russell Tucker and Chris Gordon, were avid home brewers. They originally opened Rapp's Barren Brewing Company in 2017 at another location in town to sell their craft beers. Swallow, who gave brewing help from early on, soon joined as head brewer and a business partner.
Coming from three knowledgeable and passionate brewers, the beverages live up to everything a craft beer should be. Expect a wide selection of ales, ranging from blondes to India pale ales and browns to stouts along with seasonal beers ranging from crisp lagers like their Arkoberfest to the fruity Shandy and the lightly floral Saison. Craft cocktails and craft sodas are on the menu too.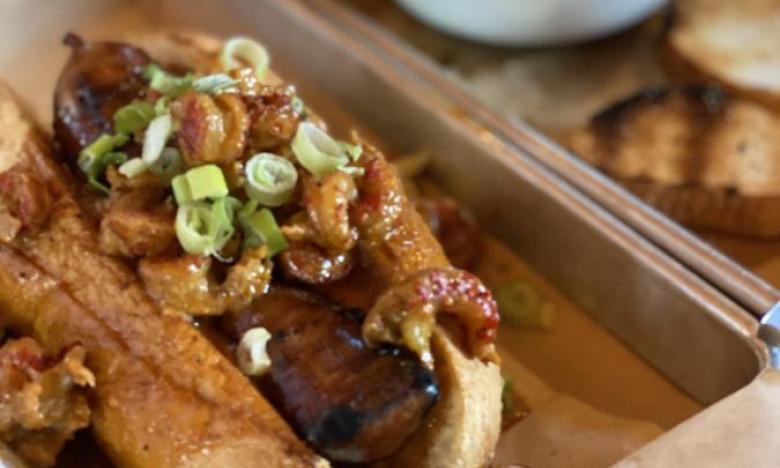 Savor
Food was not in the owners' original plan. However, expanding to food service only made sense with the move to the larger building on the square. Patrons order at the counter and pick it up there when it's ready.
A graduate of Le Cordon Bleu College of Culinary Arts, Executive Chef Michael Blaha shares his culinary passion by offering new flavors, styles and possibilities that his diverse background has equipped him with. For more than 11 years, Blaha traveled to some of the largest PGA and USGA golf tournaments - The Players Championships, U.S. Open, Presidents Cup and many more - feeding guests, staff and players. 
His phenomenal food complements the craft beer and is worthy of praise on its own.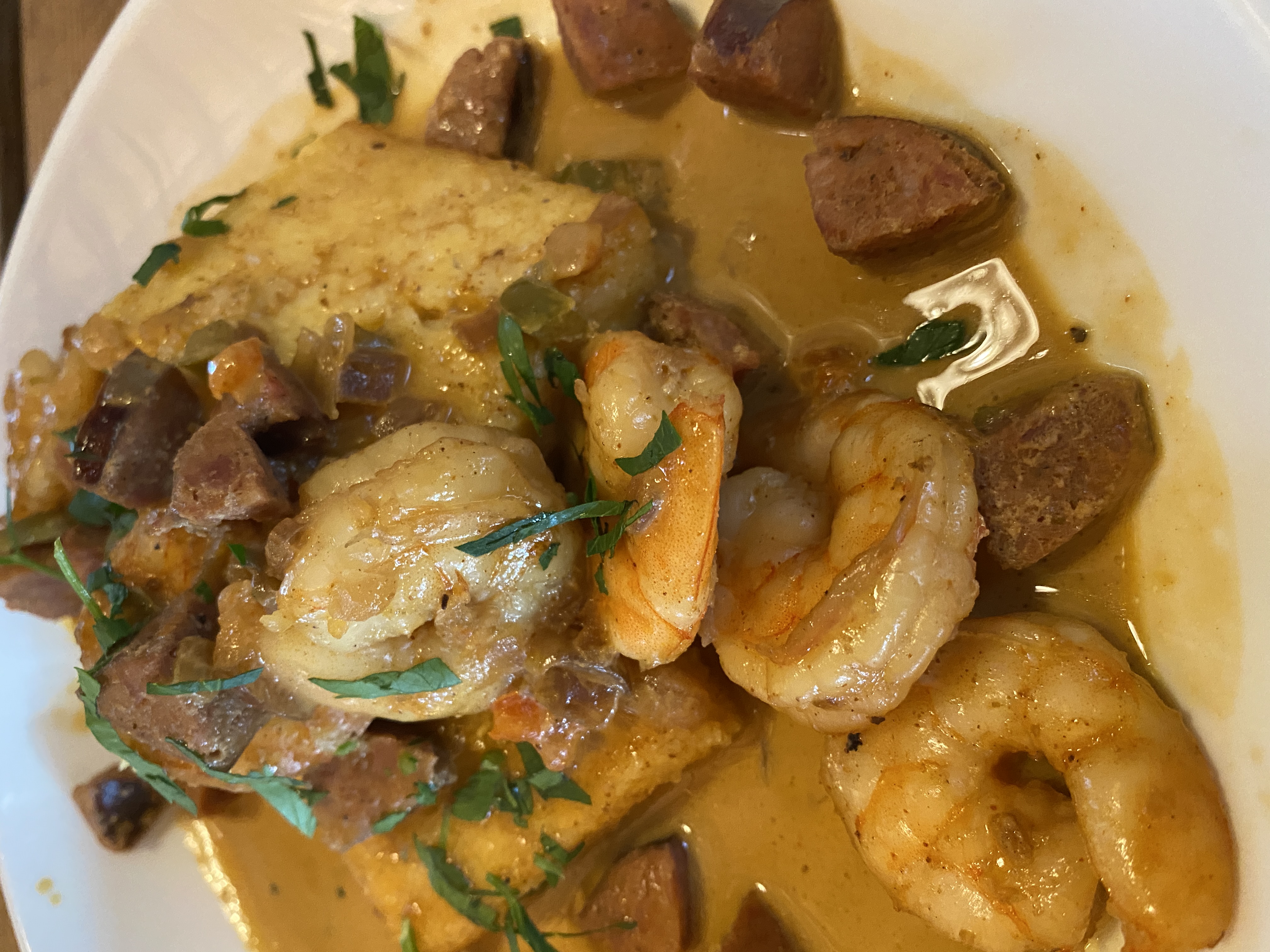 Sojourn
The beer and food along with the ambiance set the stage for the owners' third goal for their establishment — to encourage the community and visitors to sojourn or stay temporarily. 
"This is a place to spend time with your loved ones and just relax and have fun," Swallow said. "There's a lot of kids in here. We're very family-friendly." The upstairs has a second bar, a shuffleboard table and board games to choose from. In addition to tables, there are couches and theater seats from the old Baxter Theater that used to be down the street. Pictures on the walls show the town back in its early horse-drawn carriage days.
"It's a little different model than other breweries. We're okay with that. When you look around we've literally at the same time had an infant and a 90-year-old man and everything in between. We celebrate that," Swallow added. "Come to socialize. Come to eat some good food and drink some good beer and just relax."
The owners have done an incredible job of reviving the old to create something new. There's no doubt that their preservation of the past is creating a bright future for Rapp's Barren Brewing Company.