RIDE LIKE THE WIND THROUGH THE ARKANSAS RIVER VALLEY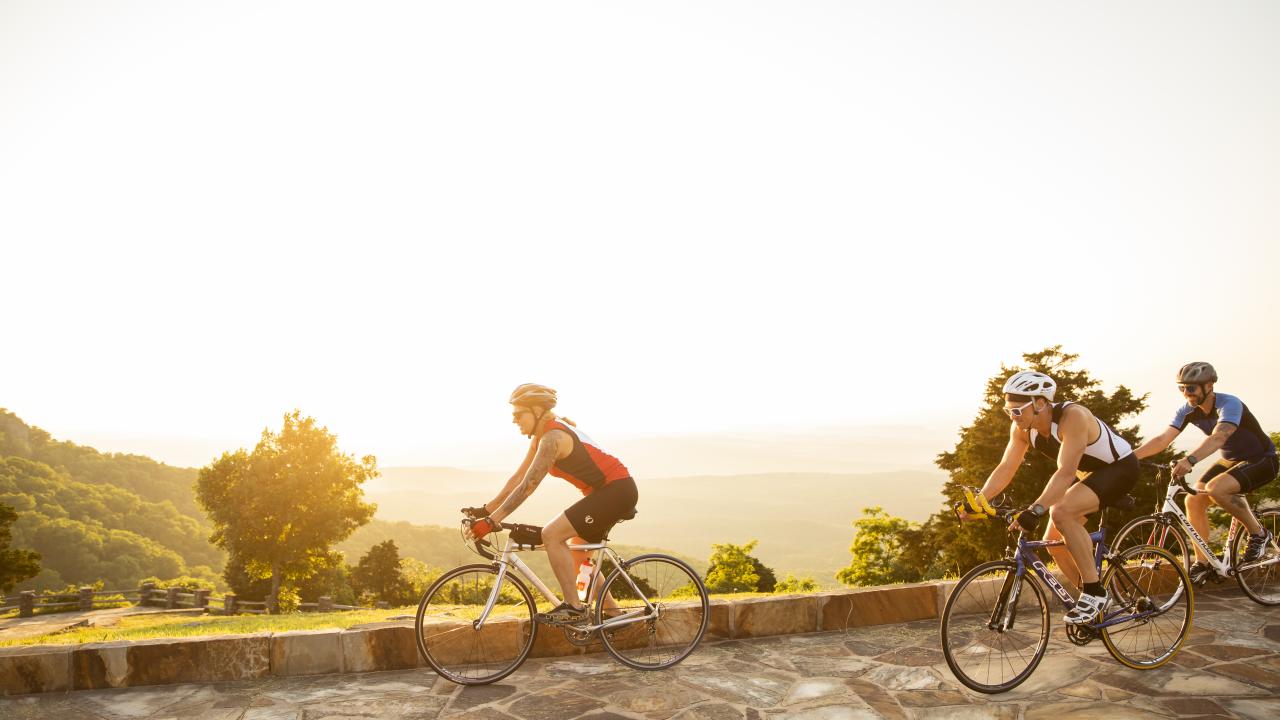 Plan out the ride of a lifetime through the Arkansas River Valley on epic mountain biking trails, secluded gravel grinders and road routes that climb to the highest points in Arkansas.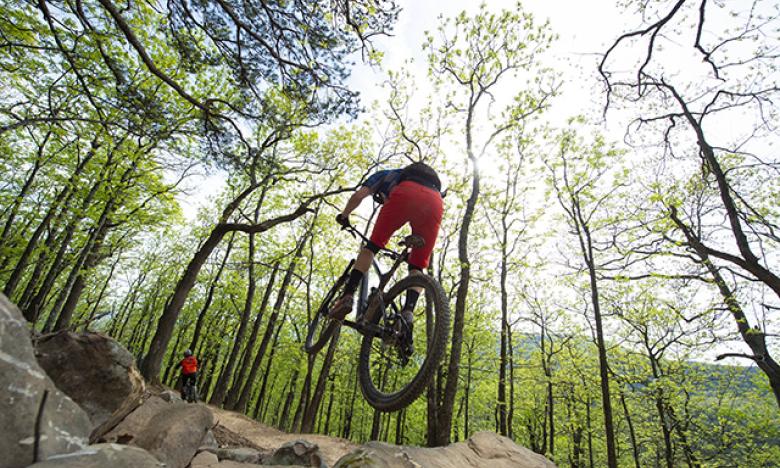 MOUNTAIN BIKING
If you are going to do any mountain biking trail in Arkansas, make sure it is the 25-mile Mount Nebo Monument Trail. This trail system is seated on top of Mount Nebo State Park and offers stunning views, tough technical trails, switchbacks and amazing flow. And if you're not up for completing the entire route, check out favorite sections such as the Sunrise Loop, Lizard Trail, Chickalah Downhill and Hayes Creek Run.
Just 16 miles from Mount Nebo, you can find the Ouita Coal Company Trail. With rolling hills and exquisite views of the Illinois Bayou section of Lake Dardanelle, riders will love the thick cedar forest and breeze rolling in from the lake on this 9-mile beauty.
GRAVEL TRAILS
Head to Lake Sylvia Recreation Area for three quiet gravel grinding trails that are perfect for a weekend of outdoor adventuring.
Meander your way through rarely used National Forest roads on Big Fish. This 40-mile loop features 3,700 feet of long, gradual climbing, quick descents, three creek crossings and unbeatable views. Head to Harris Break for a gravel grinders paradise. This 36-mile beginner-friendly loop has 2,200 feet of climbing, features a lake and is packed with miles of solitude. And if you're ready to experience the real gravel deal, check out the 45-mile Lake Sylvia Loop. With an impressive 5,300 feet of climbing, be prepared for a full day of riding.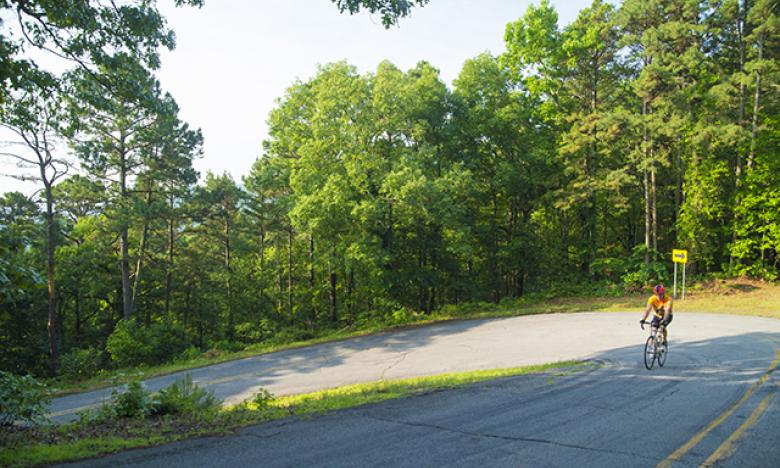 ROAD ROUTES
Take on Petit Jean Mountain with a 21-mile out-and-back route on AR 154. Rise out of the valley and wind up the long, steep grade to Petit Jean State Park, where you will cycle to overlooks and the rustic Mather Lodge and end at the Cedar Falls Overlook.
The 57-mile Mount Magazine Loop takes you to the highest point in Arkansas with stellar views, switchbacks and steep grades. Make the climb from Havana to Mount Magazine State Park on Highway 309, enjoy a break at The Lodge and then cruise down to Paris and around the base of the mountain for an unbelievable adventure.
Start with 3 miles of rolling hills and then rise to the top of Mount Nebo State Park on this challenging 6-mile ascent comprised of several sharp switchbacks and 1,294 feet of gain. On the ride, enjoy the hardwood and pine forest, panoramic views and historic buildings constructed by the Civilian Conservation Corps.
YOUR PERFECT RIDE IS OUT THERE
For the ultimate Arkansas cycling adventure, experience a mix of mountain, gravel and road by conquering the Arkansas High Country Route. With three different loops totaling 1,172 miles, the 434-mile Central Loop starts and ends at Lake Dardanelle State Park, leading you right through the heart of the Arkansas River Valley.