Off-roading in Hot Springs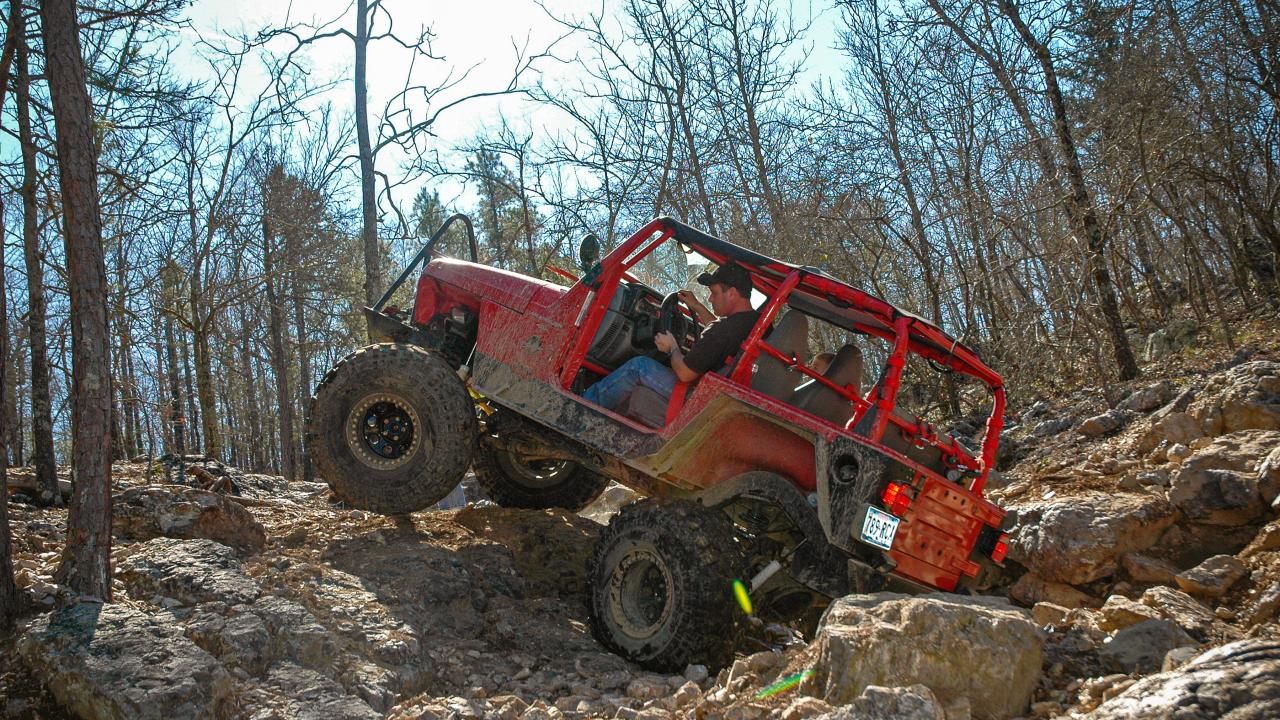 Hot Springs ORV Park is known as one of the top off-roading parks in the region.
The park, which is located at 2100 Mill Creek Road in Hot Springs, is a 1,254-acre maze of trails for 4x4s, UTVs, ATVs, dirt bikes and mountain bikes.
"Most people are surprised by what their vehicle is capable of," said Knox Kendrick, General Manager of Hot Springs ORV Park. "They will try to push the limit a little bit and their vehicle goes more places than they anticipated."
The park is privately owned and there are miles of marked and maintained trails for the novice and hardcore alike.
"We are a rock crawling park," said Kendrick. "We have been around 16 years so we have very well established trails and we maintain them. Trails for everything from stock four-wheel drive vehicles to extreme."
Kendrick said the type of trails and the terrain make the park stand out. Everything from easy to difficult routes are available and the trails are marked in the same style as those found on ski slopes, with the difficulty rating of a route marked on a trail head sign. People can get a sense of how difficult a route is before embarking on it and at the park different signs are used depending on whether you are driving for instance a jeep, dirt bike, or ATV. "The map and the trail system are marked very well," said Kendrick.
Kendrick added that the park is easy to find and also has the distinction of being close to well known attractions like Hot Springs National Park and close to the hotels, restaurants, shopping and attractions found in downtown Hot Springs.
Along with the trails, the park also has RV camping, tent camping and cabins on site and a general store where you can buy snacks, apparel, and repair items. They also are home to several events a year.  For more details, call 625-3600 or visit orvpark.com