The role hunting and fishing plays in Arkansas conservation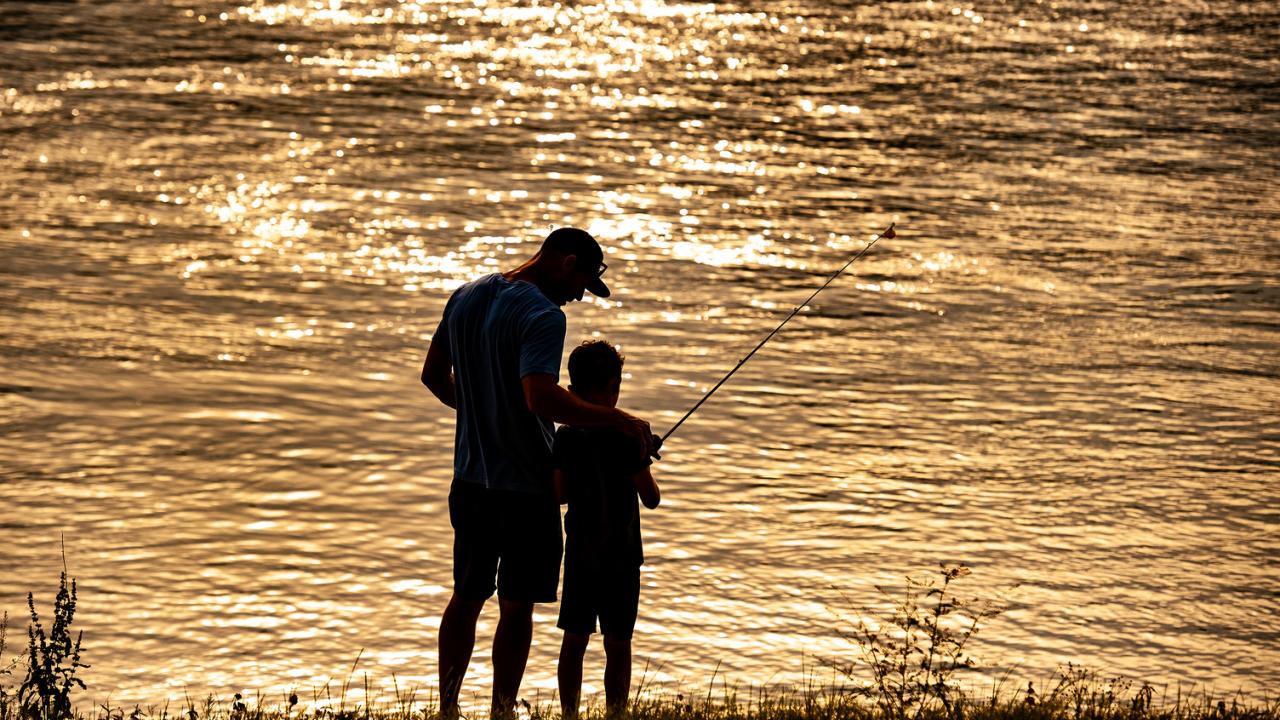 Hunting and fishing are popular endeavors in Arkansas. 
"Here in Arkansas, hunting and fishing is still a part of who we are," said Ralph Meeker, Deer Program coordinator for the Arkansas Game and Fish Commission. "Our state motto is The Natural State and so there are a lot of underlying connotations to that. We are still tied to the outdoors. Very intrinsically so."
Meeker said that while only about one-tenth of the state's population hunts, a much larger percentage fish. And the number that do other outdoor pursuits like canoeing, backpacking, hiking, birding and camping is even larger. 
"The health and wellness of our outdoors is what drives all of that," he said.  
Meeker said the benefits of having hunters and anglers include the ability to manage fish and wildlife species. "Being able to manage our wildlife is paramount because it impacts everyone who utilizes the outdoors," he said. 
Conservation is also impacted by hunting and fishing. "They [hunters and anglers] fund a significantly large portion of conservation efforts," he said. "Through license sales, hunting equipment, meals, travel expenses, lodging. They pump a lot of money into the economy. And a lot of that money comes back both directly and indirectly through those licenses, through federal aid dollars that states are able to use to do boots on the ground conservation work." 
Some examples of federal acts tied to hunting and fishing include the Migratory Bird Hunting and Conservation Stamp Act, the Dingell-Johnson Sport Fish Restoration Act and The Pittman-Robertson Wildlife Restoration Act. Their names are long, but their impact is direct. 
The Dingell-Johnson Sport Fish Restoration Act and Pittman-Robertson Wildlife Restoration Act are both excise taxes on hunting and fishing equipment. The money goes to the federal government and states are apportioned a certain percentage of it, based on hunting and fishing license sales within that state. 
"That is one reason why it is so important here in Arkansas to have solid license sales figures," Meeker said. "Because we are going to receive money back from the federal government for those two acts specifically to help with conservation here in Arkansas." 
The Migratory Bird Hunting and Conservation Stamp Act, also known as the Duck Stamp Act, is available to states that have waterfowl specific habitat projects. 
"The amount of habitat that is able to be protected and managed and the opportunities we are able to provide to all outdoor users, not just through hunting and fishing but through our nature centers, all of those opportunities wouldn't be able to be realized unless we had contributing federal dollars," said Meeker. "Those three funding programs are invaluable to the operations of our agency and the success of fish and wildlife management in the state."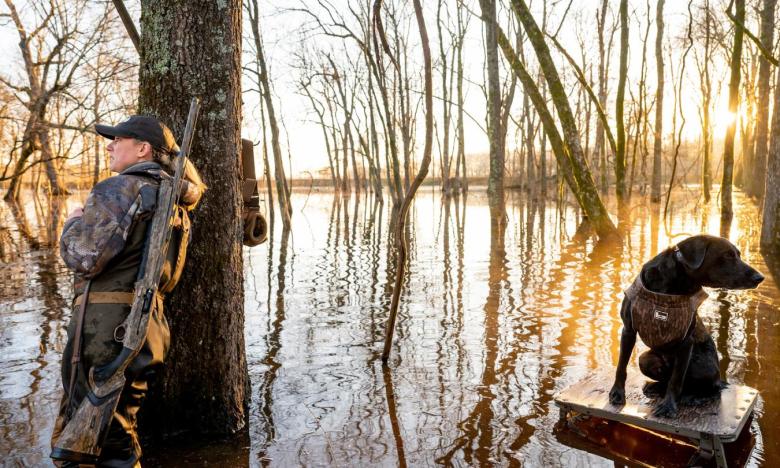 Through Amendment 35 of the state constitution, the Arkansas Game and Fish Commission is responsible for all fish and wildlife management in Arkansas. "It is a large responsibility, but as we have grown since 1915 we have realized that having the participation of hunters and anglers in our state is paramount if we are going to succeed," said Meeker. "Not just license sales but understanding our regulations and why we have those regulations and following them. Specifically, with white-tailed deer, it is important that we track population levels. So having data to substantiate any harvest recommendations that we have is vitally important. That is what we do as wildlife biologists. Undoubtedly having the participation and cooperation from hunters and anglers is very important if we are to succeed as an agency and as fish, wildlife, and habitat managers here in the state."
Meeker said the agency works with other conservation partners, federal and state agencies, and non-profit organizations that are also like-minded. "Even though we have the ultimate responsibility of managing fish and wildlife populations here in the state, it's important that we have great working relationships with all of our conservation partners, said Meeker. "Whether it be the U.S. Fish and Wildlife Service, U.S. Forest Service, Arkansas Natural Heritage Commission, The Nature Conservancy, National Wild Turkey Federation, etc., all of these organizations have similar goals in mind and that is the success of the outdoors. We work hand-in-hand with a lot of different organizations to ensure that the people of the state are getting the best of our natural resources."
For more details on hunting and fishing licenses and places to hunt and fish in the state, visit the Arkansas Game and Fish Commission site at agfc.com.