The Lake Ouachita Vista Trail (LOViT) is a popular hiking and mountain biking trail near Mount Ida that winds along the southern shore of Lake Ouachita. It is also the scene of the annual LOViT 100K and 100 Mile endurance trail run.
The event started in 2014 and the tough and scenic terrain has become a test of mettle for runners ever since.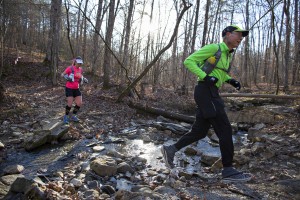 Various points along the trail open up to views  of Lake Ouachita. Of note, there are six manned aid stations on the 100k course and 10 manned aid stations on the 100 mile course.
The course is mainly single track trail that is a mix of rough, rocky climbs and smooth pine bed trail. Depending on seasonal rainfall, multiple wet creek crossings are possible too. 
Local trail runners Rachel and Dustin Speer are the race directors of the event. For more details on the races, check out their website at runlovit.com.