Seasonal happenings in Hot Springs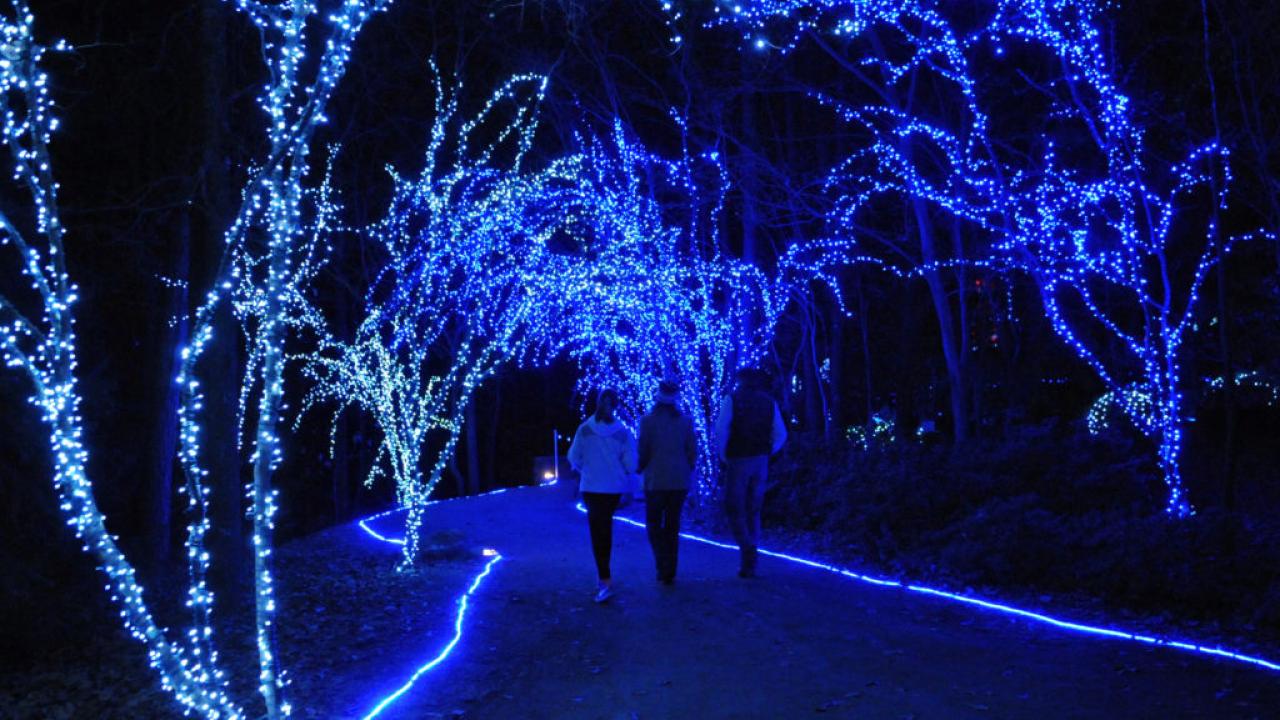 The holiday season is a memorable time of year to experience Hot Springs, which is surrounded by the picturesque Ouachita Mountains.
Taking in the beauty of Holiday Lights is a tradition for many in the state. During this annual event, around 5 million bulbs transform Garvan Woodland Gardens in Hot Springs into a whimsical holiday display. The event takes place mid November through the end of December. 
"Holiday Lights is an outdoor light experience like no other," said Becca Ohman, Garden Director at Garvan Woodland Gardens. "Covering 18 acres of the 210-acre Garden, it is an incredible way to view the Garden in a whole new light, a celebration of the Garden spaces with light, as well as an exceptional way to build wonderful family traditions."
Ohman said there are some features to be sure to check out if you visit. "As visitors begin their tour of Holiday Lights, a stroll through the natural 4-acre Garden of the Pine Wind featuring ethereal blue and white lighting, giant koi fish, a multitude of light-wrapped trees characterizes the uniqueness of Garvan's Holiday Lights," she said. "Next on the tour, the 50-ft tall Rose Tree display features a 12-minute musical holiday celebration with an animated light show. Then, visitors can explore the Garden areas. For kids at heart, the fully-animated James the Train offers hands-on fun, surrounded by traditional elves, reindeer and a lighted sleigh. The fanciful lighted Parterre garden and Jazz Piano trio are featured on the Great Lawn, near the lighted miniature Train Garden and free Hot Chocolate tent."
The event is open from  3-9 p.m. nightly and closed on Thanksgiving and Christmas days. Admission for Garden members is free and admission for non-members is $15 adults, $5 for ages 4-12,  and free for ages 0-3. Of note, dogs are not allowed in the Gardens during Holiday Lights. Check out the Garvan Woodland Gardens website for information on free holiday concerts and events taking place during this timespan too. Below is a video of the type of lights that have been featured at Holiday Lights over the years.
Along with the lights at Garvan, more lights can also be seen throughout the city. The holiday lights in downtown Hot Springs are turned on in mid-November each year during an event on Exchange Street. The Arlington Lawn, which is part of Hot Springs National Park, is also home to a beautiful display of lights each year.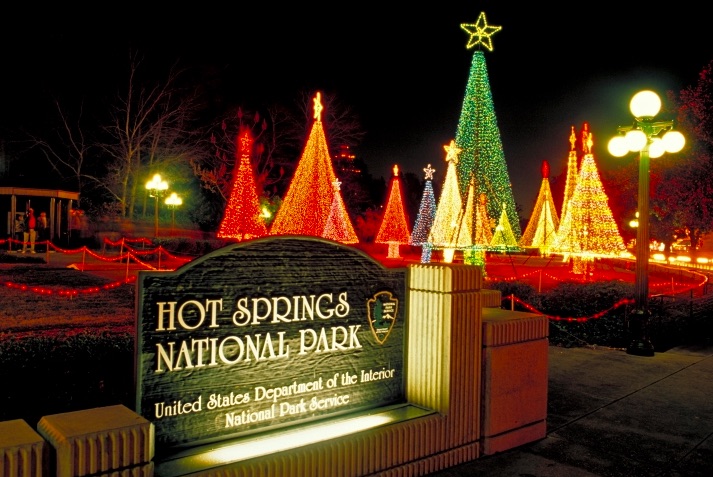 An annual Christmas parade also takes place downtown every year in early December. The parade has a different theme each year and is a seasonal tradition for many. 
For more details on these annual events and the dates for this year, check out the Visit Hot Springs calendar here. 
The city is also home to Kringles in the Park, a year-round Christmas store! The store is located downtown at 118 B Central Avenue and is a perfect stopping spot for your holiday shopping.