September events in Southwest Arkansas
September is an active time in Arkansas filled with a variety of events across the state. If you are on the lookout for options, Arkansas.com has a calendar where you can find listings of fun activities to check out, including the ones highlighted below.
If you are into the outdoors, the SouthArk Outdoor Expo is September 10 from 8:30 a.m. 4 p.m. at the El Dorado Conference Center in El Dorado. There will be live music throughout the day, vendors, activities to participate in, a cook-off, a car show, a 5K run and more. The conference center is located at 311 South West Avenue and admission is one canned or packaged food item. For more information call 870-864-7106 or visit southarkexpo.com.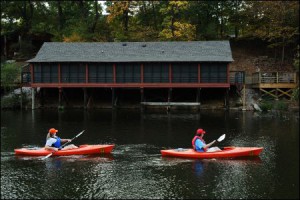 Speaking of the outdoors, a Full Moon Kayak Tour takes place September 16 at Lake Catherine State Park in Hot Springs. This moonlight tour is from 8 p.m. to 9 p.m. and a park interpreter will serve as the guide. A kayak, paddle and life jacket are provided and no experience is required to embark on the tour, which departs from the park's marina. The cost is $15 and to register call 501-844-4176. More details about Lake Catherine State Park can be found at arkansasstateparks.com/lakecatherine.
In Camden, South Arkansas's largest arts and crafts festival, which has taken place in town since the 1960s, will be held September 24 at Oakland Farm at 902 Tate Street. The event is known as the Camden BPW Barn Sale and on site is the historic Tate Barn which is listed on the National Register of Historic Places. The event is free to attend and there will be live music, activities for kids, food vendors and over 100 craftsmen there selling their wares.  More details can be found at bpwbarnsale.org.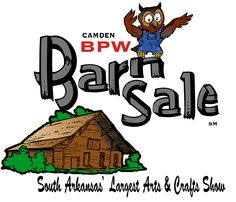 And speaking of art festivals, the Hot Water Hills Music & Arts Festival is September 30-October 1 in Hot Springs. The annual festival, which has been taking place for six years, has a range of events to enjoy including live music, kids activities, food trucks, vendors and a handmade art fair where pottery, paintings and jewelry and more can be found to buy.
Live music is a mainstay of the weekend and bands will be performing throughout the festival, which will be downtown at 629 Central Avenue at Hill Wheatley Plaza.  A full lineup of the schedule and more details can be found at hotwaterhills.com.