Shore Line Shuttle is fast track to mountain biking fun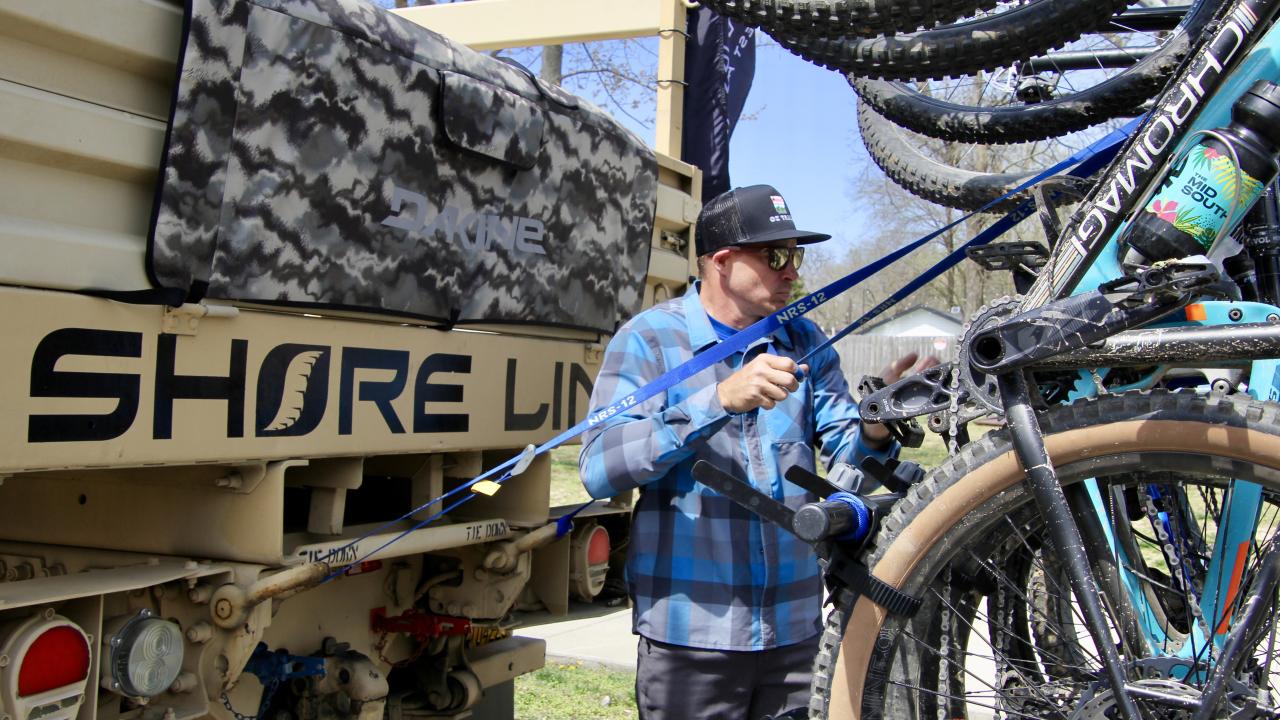 Shore Line Shuttle puts mountain bikers on the fast track to fun by making it easy on visitors to Northwest Arkansas to jump on a mountain bike trail for a thrilling ride through the Ozark Mountain hardwoods.
The company helps riders maximize their trail time to get the most out of their OZ Trail experience. It takes care of the logistics, loading of bikes and safety to remove stress from the day and the ride. Shore Line Shuttle tailors riding locations to the ability of the group and can even add a guide to the service for those that aren't sure where to ride.
It offers VIP rides, and charter services to the most popular areas, such as Bentonville, Lake Leatherwood, gravel drops, Ponca BOC downhill, The Great Passion Play trails, Devil's Den State Park and Mount Nebo State Park. The service also takes custom requests.
Additionally, the mountain bike shuttle picks bikers up at Slaughter Pen and transports them to Coler Mountain Bike Preserve, then picks them back up and returns them to Slaughter Pen. It assists people in riding both of these Bentonville mountain bike systems in one day without the hassle of loading bikes, transporting them and parking; and, parking is definitely crowded on these popular trails.
"It takes all of the complicated parts of those experiences out of the equation," says James Mattox, owner of Shore Line Shuttle. "It's particularly important for someone that's not from here."
Mattox knows because he's not from here. He moved to Bentonville in September from Wisconsin, where he owned a successful bike shop.
But let's reverse to his college years, spent at Missouri State in Springfield. He lived there for close to 10 years working for an outdoor store and spent a lot of time in the North Arkansas Ozarks rock climbing, hiking, and biking.
"That's where we went almost every weekend," he says. But mountain biking was not at that time what it has become today with the new OZ Trail system in Northwest Arkansas. Fast forward to his time in Wisconsin and he was still traveling to Arkansas to ride the trails, which were multiplying fast as cities and groups invested more and more into building world-class trails.
"We would come with a group of 10 and we had a challenge just to all park at Slaughter Pen," Mattox explains. Getting to Coler was even harder. Bikers either drive and park or ride their bikes from one trail system to the other on a six-mile round-trip road ride. "We didn't come here to ride a road," he explains. "We came to ride trails."
Mattox saw the need for the shuttle service and acted on it.
My wife and I had been discussing moving somewhere to raise our kids," Mattox says. They weren't too keen on the Wisconsin winters and were interested in a places they could mountain bike year round. "That put Bentonville on the map," he explains. "I got my wife down here a couple of times and she loved it. Then Covid hit and we decided to close our hugely successful business and make the move."
He retained one item from his bike shop though, an extraordinary shuttle vehicle. Using Shore Line Shuttle means going in style via an ex-military M1078 troop carrier. It's hard to miss rolling down the street with 46-inch tall tires, bikes mounted along the back, and 12.5-foot OZ Trail flags flying from it. The iconic vehicle definitely separates him from the average Econoline vans usually used as shuttle vehicles.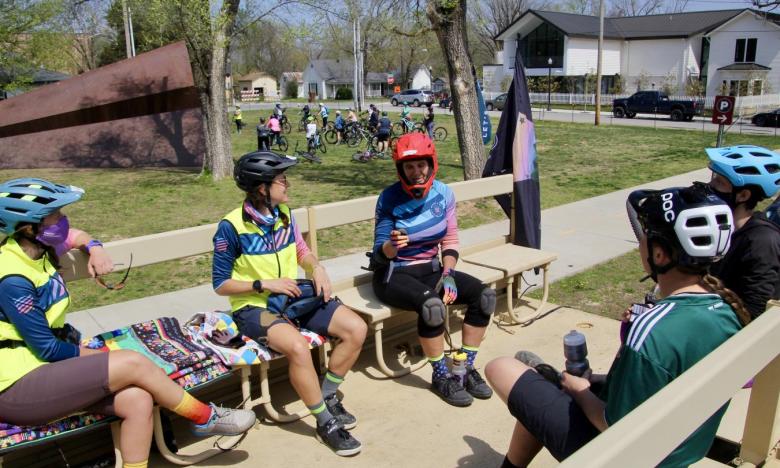 The website - www.shorelineshuttle.com - is the best way to keep up to date on shuttle offerings and to book reservations.
Mattox also notes that anyone under the age of 16 cannot legally ride in the back of a truck. "So, they have to ride in the cab and there are only two seats in the cab," he explains. Families with young kids or groups need to consider that when booking.
"I'm a big mountain biker. I know all the trails around here," Mattox says. "I myself would have hugely benefitted by something like this. I'm doing this for the community. I firmly believe you should try to make any place you live better."
"I've ridden all over the world and this was always my favorite spot to come and ride. What's so special about the OZ trail network is it's so friendly across a wide spectrum of riding ability. If you're an experienced rider, you can find something to test you on the same trail as the novice. That's something special. You can ride the same trails. That's something you don't get somewhere else. Usually you have to ride different trails and meet back up in an hour and half or so. That's not the same as we're all going to ride this together."
For example, he says his wife can ride with their two-year-old in a bike carrier on a bike path through Slaughter Pen and he and his son can ride the harder trails to the side of her path yet they are all riding together.
"That's why I think Bentonville's self appointed 'Mountain Bike Capitol of the World' title is correct," Mattox says. "It's amazing. It just is."
He adds that it's amazing for more than mountain biking. While some in the family or group bike, those who don't can enjoy all the area has to offer. "As a family traveling here, mom and friend can go to Crystal Bridges Museum of American Art and the rest of the crew that's vacationing can ride Slaughter Pen." Or for another example, he says some can ride great trails at Lake Leatherwood in Eureka Springs while others enjoy this popular mountain town full of shops, spas, Victorian architecture and restaurants.
"You just don't get that anywhere else. Maybe some pockets and places where riding is really good or trails are really good," he says. "But, say in Colorado the elevation can be harder. I would prefer to ride here."
He prefers it so much he moved here and is now helping others discover his love for the trails and area.