Sponsored Article
Soak Up the Sun in Pocahontas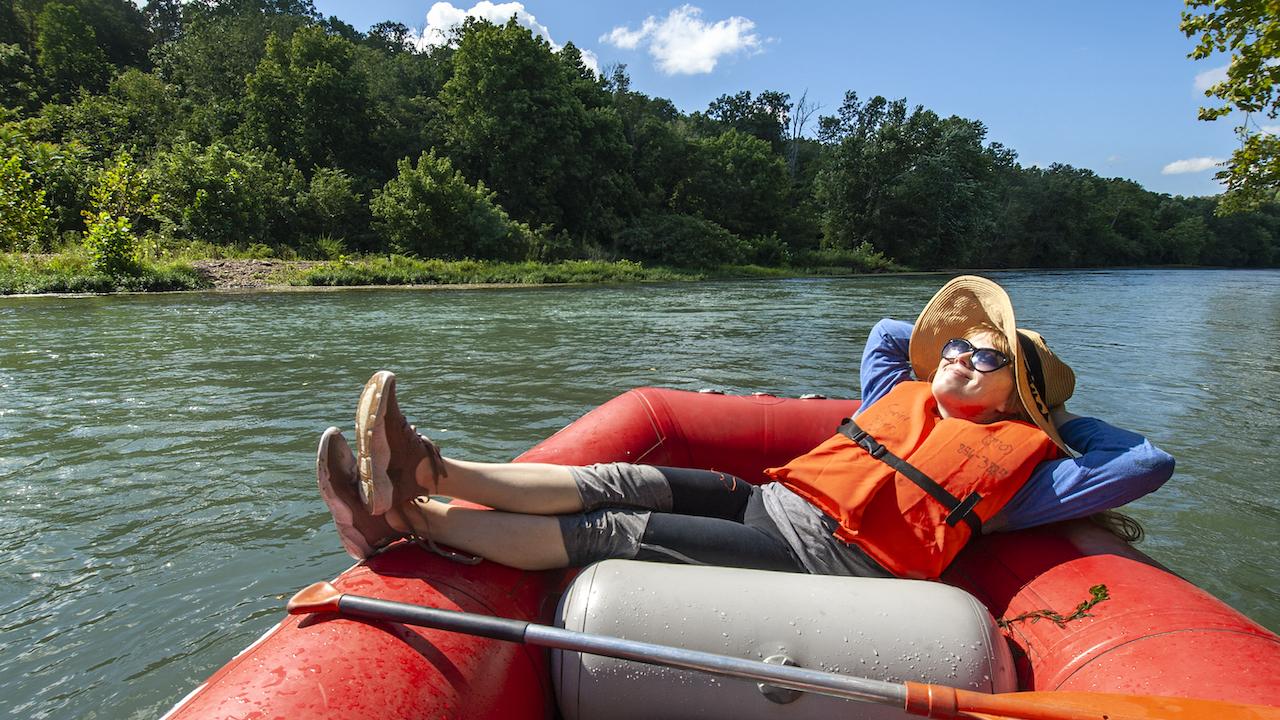 Pocahontas is one of the best places under the sun to experience the April 8, 2024, Total Solar Eclipse. Why's that? Because Pocahontas and Randolph County are within the maximum total eclipse zone! With more than 4 minutes of complete darkness, it is sure to be a once-in-a-lifetime event. While you're in town, enjoy a weekend-long festival with exciting events, food and entertainment. Stroll through the historic downtown. Visit museums or see a play. Float and fish on one of the county's five rivers. Experience all of this and more when visiting for the 2024 eclipse or anytime throughout the year.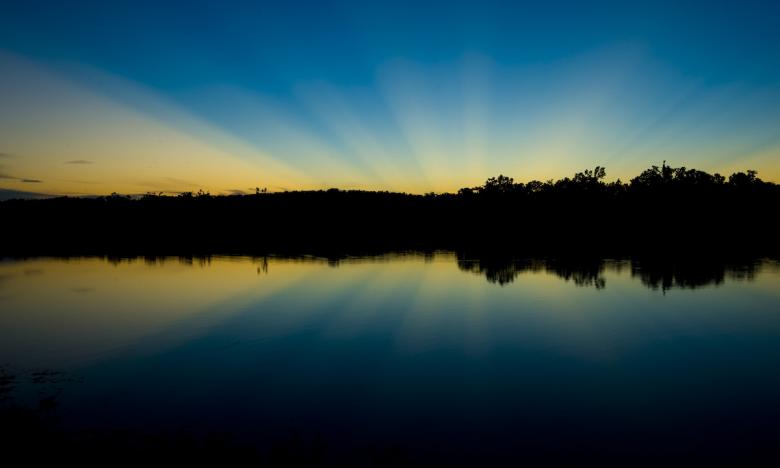 Choose your river
Randolph County is the only county in Arkansas that has five rivers flowing through it! Learn about the adventures you can have on each river, and then pick which one sounds like the best viewing spot for the eclipse.
The Black River is characterized by tall cypress trees and backwater bayous. This mysterious and beautiful river presents anglers with excellent big bass fishing on the upper sections, while catfish are popular on the lower portions. You can access the river from several public launch sites, including Riverside Park, where you can also park your RV.
Black River Overlook Park will be the ideal location in Pocahontas for viewing the eclipse. Here you will find wide open skies, a playground for the kids to enjoy, trails to walk along the river and plenty of picnic areas to set up shop with family and friends.
Eleven Point River is the ultimate northeast Arkansas kayaking destination. With long tranquil stretches of forest-lined banks and pastoral views of pastures nearby, this year-round, spring-fed river is one not to miss. Due to the clean, clear and unpolluted water, Eleven Point is a favorite destination for whitewater paddlers who come for the many Class II rapids. But don't worry, all levels of paddlers can enjoy this river. Families will particularly delight in the plethora of gravel and sand bars, ideal for having a bite to eat and stopping for a swim. The river also presents anglers with plenty of opportunities to reel in smallmouth bass and stream-running walleye.
If you do not have your own equipment, Trukees Canoe and Cabin Rentals is just 10 minutes from the town square and offers canoe, kayak and tube rentals. They also provide transportation for day and overnight trips.
The Spring River is fed by one of the largest natural springs in the world (Mammoth Spring). Defined by its crystal-clear waters, long pools and whitewater falls, Spring River is one of the most reliable freshwater paddling streams around. It's also top-rated for trout and walleye fishing. In Randolph County, you can avoid the crowds of the upper Spring River near Hardy, while still enjoying the beautiful scenery of hardwood forests and rocky bluffs.
The Current River is continuously praised for its consistent bass, bream and crappie fishing. Catfish, smallmouth bass and trout are also found here, making this river an angler's paradise. Canoeing is also a popular sport. In Randolph County, you'll find the duck hunting along the Current River is excellent, too.
Fourche River is a popular fishing stream, and like the Current and Spring rivers, the Fourche is fed by several natural cold springs. You can find spots to fish along the Fourche from southern Missouri to Pocahontas.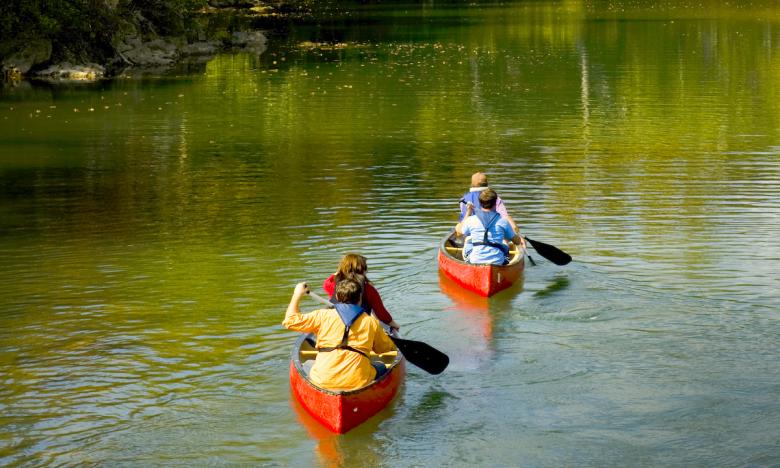 Lodging
From boutique apartments and charming cabins to quiet campsites and RV Parks, Randolph County has accommodations for every kind of traveler.
Lesmeister Guesthouse is in the heart of Pocahontas's 17-block national historic district. Stay in one of the unique upscale apartments, with no staff on site, for a completely private and relaxing getaway. Apartments feature a king size bed, wood-burning stove fireplace, kitchen, a private outside deck and more.
If cabin life is more your vibe, there are numerous cabins along the Eleven Point River. Start with Trukees Canoe, where you can stay in one of their cabins, camp sites or RV sites after a day of floating. There is also Shady River Getaway, Water Valley Escape, Eleven Point River Bungalow and Shanty Eleven Point River Cabin.
Need to accommodate a lot of people? Then stay at James Ranch along the Eleven Point River. Choose between an RV park with 12 full hookups, an event center with 11 beds, and a lodge with 6 beds. Guests have access to the boat ramp and 100-acre field along the river – perfect for eclipse viewing.
Camping is also available at Davidsonville State Park along the Black River with 12 full hookup sites, eight water and electric sites and five primitive tent sites.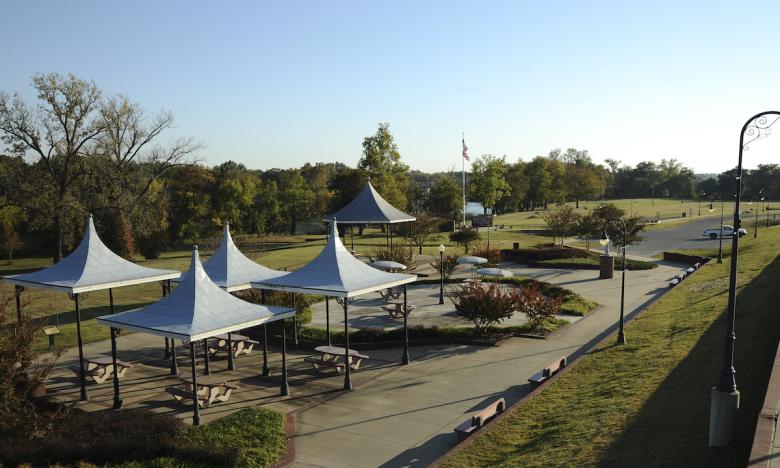 Downtown entertainment
No trip to Pocahontas is complete without a stroll through the downtown historic district and NoMa Entertainment District. Slow down, unwind and lean into the simple pleasures of life while wandering through giftshops and boutiques. Have a tasting at Mildred's Spice Corner that sells gourmet meats, cheese, tea, coffee and local honey. Stop by the Buttercream Bakery for warm treats and frozen custards. Watch local artists create masterpieces at Black River Beads & Pottery. Walk through history at the Randolph County Heritage Museum. Get a haircut from the oldest barbershop in Arkansas at the Sanitary Barbershop. Catch a show at The Downtown Playhouse, where you can enjoy coffee and desserts while watching the plays of Broadway. Learn a new skill at Marr Street Productions, which features music classes, taekwondo, clogging, ballet and drama. Go on the Quilt Trail and discover around 60 locally made quilts displayed across the downtown buildings of Pocahontas. End a fantastic day of exploring over dinner at one of our downtown restaurants. Or simply enjoy a walk at dusk under rows of Edison lights on historic North Marr Street.
Interested in creating your own private or eclipse-related event? Look to Adams Hall aka Rendezvous Event Center, the largest venue in downtown.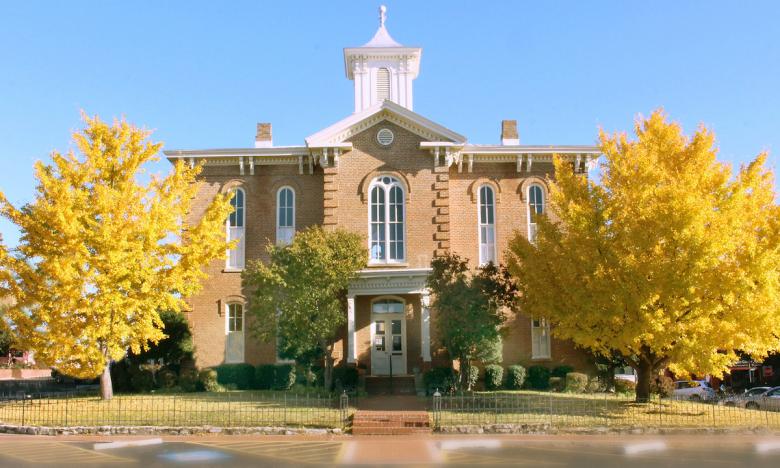 See you in Pocahontas
Book your trip to Pocahontas and start planning for the 2024 Eclipse before accommodations sell out. You won't want to miss out on all the fun!